​​'The Thing About Pam': Where Is Pam Hupp Today?
Who killed Betsy Faria? NBC's new series The Thing About Pam looks at the 2011 murder of the Missouri wife and mother and the stranger-than-fiction story that eventually emerged about the crime.
Besty's close friend Pam Hupp was the last person to see her friend alive, and she was quick to point the finger at Besty's husband Russ. But Pam – played by two-time Oscar winner Renée Zellwegger in the six-episode miniseries – isn't exactly who she seems. A twisted truth about Hupp's role in her friend's death eventually emerged, leading to the discovery of additional murders and a sinister plot with Hupp at its center.
[Warning: This article contains possible spoilers for The Thing About Pam.]
'The Thing About Pam' explores the 2011 murder of Betsy Faria
RELATED: 'The Thing About Pam': Critics Say 'Fatphobic' Hollywood Can Do Better Than Putting Renée Zellweger in a Fat Suit
Faria and Hupp met while both were working at an insurance agency outside of St. Louis, according to Time. When Faria learned she had breast cancer in 2010, Hupp was by her side to support her. Eventually, Faria named her friend the beneficiary of her $150,000 life insurance policy, with the idea that Hupp would safeguard the money for the benefit of her two daughters. A few days later, Faria was dead.
Suspicion soon settled on Faria's husband, with Hupp informing police that he was abusive and that Faria feared he would kill her. Russ Faria was eventually arrested, tried, and convicted of his wife's murder. But there were some notable inconsistencies in Hupp's story that suggested she might have played a role in her friend's death. Meanwhile, Russ Faria was granted a retrial. In the second trial, a jury found him not guilty.
As the case against Betsy Faria's husband unraveled, evidence emerged linking Hupp to a different crime: the 2016 murder of Louis Gumpenberger. Hupp claimed she'd killed him in self-defense. However, investigators believed she'd killed him in an attempt to throw additional suspicion on Russ Faria.
Pam Hupp is currently incarcerated in Missouri – for the murder of Louis Gumpenberger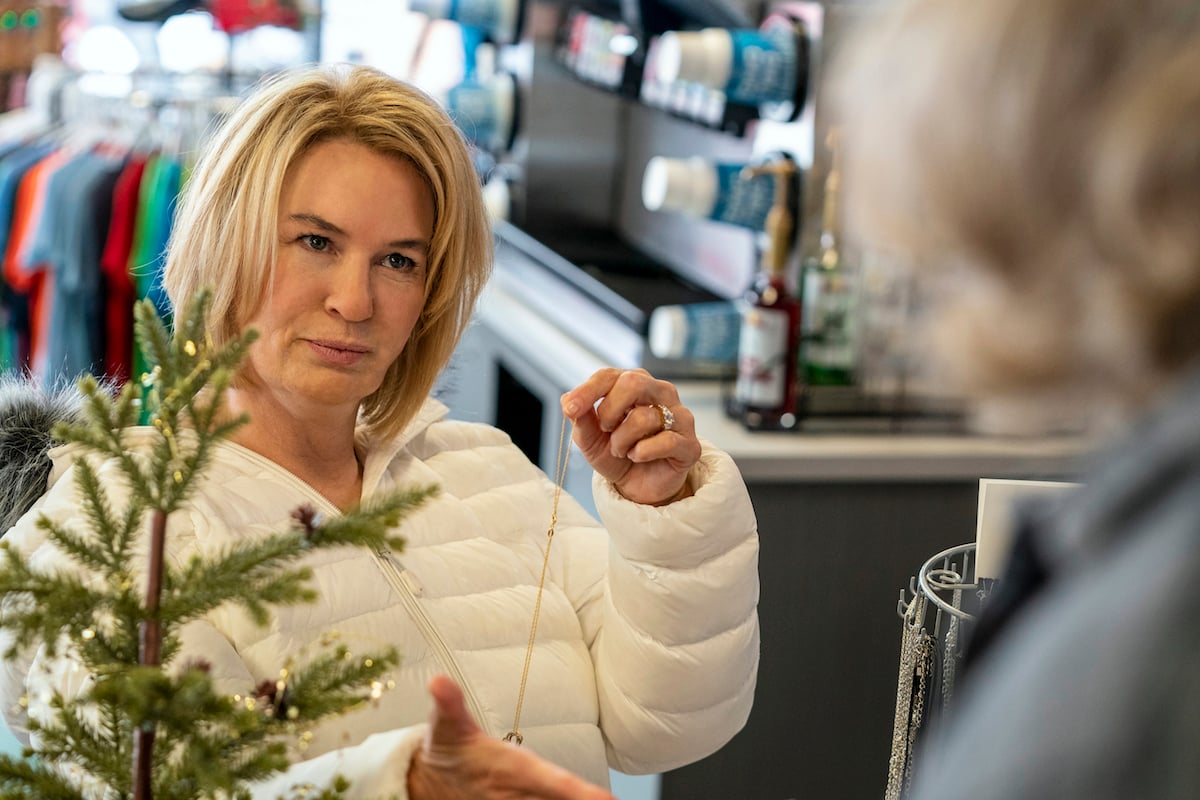 Despite her efforts to convince police that Russ Faria was to blame for Gumpenberger's death, she was charged with his murder. In 2019, Hupp entered an Alford plea, which allowed her to plead guilty without actually admitting she had committed the crime, NBC reported at the time. It also allowed her to avoid going to trial and possibly facing the death penalty.
Hupp received a life sentence without the possibility of parole for Gumpenberger's murder. She is currently incarcerated at the Chillicothe Correctional Center, a state prison in Chillicothe, Missouri. (That's the same prison where Gypsy Rose Blanchard, the subject of the 2019 Hulu miniseries The Act, is incarcerated.)
Pam Hupp was recently charged with Betsy Faria's murder
In addition to killing Gumpenberger, authorities also suspect Hupp played a role in the 2013 death of her mother. Shirley Neumann died of what at the time seemed to be an accidental fall from her apartment balcony. But the cause of death was later ruled to be undetermined. As with Faria, Hupp was a beneficiary of her mother's life insurance policy.
In July 2021, Hupp was charged with first-degree murder of Betsy Faria, NBC reported. The prosecutor has said he will seek the death penalty in the case. Meanwhile, those who want to learn more about the case against Hupp can check out NBC's 2019 podcast The Truth About Pam or one of several Dateline NBC episodes about the murders.
​​New episodes of The Thing About Pam air Tuesdays at 10 p.m. ET on NBC.
Check out Showbiz Cheat Sheet on Facebook!
RELATED: Renee Zellweger Reveals the 'Judy' Scene That Made Her Stomach Flip