The Time Ellen DeGeneres Gave Melania Trump a Really Weird Baby Gift
Ellen DeGeneres is one of the wealthiest talk show hosts around, with a jet-set lifestyle that is the envy of many. DeGeneres has long been thought of as one of the most likable celebrities in show business.
However, in recent months, DeGeneres has come under fire for her friendship with former president George W. Bush. Her ardent defense of the relationship has many people looking sideways at DeGeneres and her history of celebrity friendships.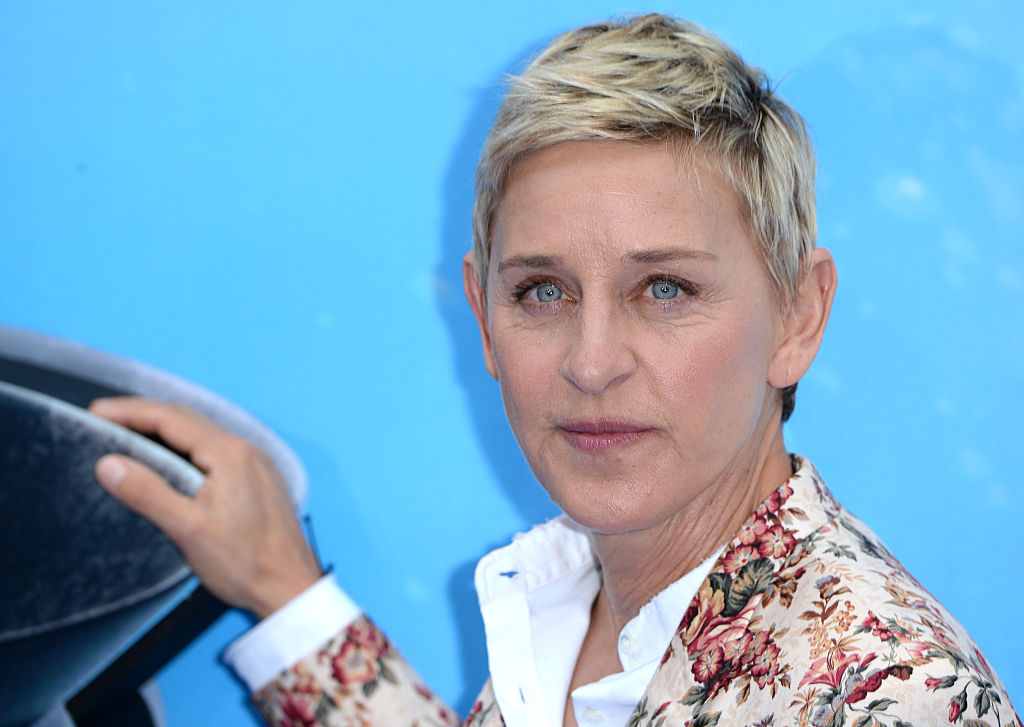 It's not just Bush that DeGeneres is linked to. DeGeneres shares a strange relationship with Melania Trump.
Ellen DeGeneres is friends with the Kardashians
One of DeGeneres's most long-running and obvious friendships is with the Kardashian family. The family doesn't offer up many interviews but will always make time to stop by her talk show for a chat.
The famous family also likes to use The Ellen Show as a platform to address any scandals that are happening within the family. These include Kanye West's controversial tweets or the Tristan Thompson cheating scandals.
Some reports claim that this is because DeGeneres doesn't ask any hard-hitting interview questions. Instead, she allows her guests to direct the conversation. It clearly has something to do with her close connection with them as well.
Among DeGeneres's other big-name celebrity friends are Jennifer Aniston (the two have been friends for more than a decade), Jennifer Lopez, Oprah Winfrey, and Meghan Markle and Prince Harry. She has rubbed elbows with the top echelon in show business and shows no signs of stepping away from her position as celebrity BFF anytime soon.
What baby gift did Ellen DeGeneres give Melania Trump?
When guests of The Ellen Show visit for an interview and happen to be expecting a baby, they can always expect some sort of baby gift from DeGeneres. The host has a long history of giving baby gifts to expecting parents, and they are usually very out of the ordinary. And, as it turns out, DeGeneres has forged friendships with other controversial political figures, in addition to Bush.
In 2006, long before Donald Trump had his sights set on the White House, his wife, Melania Trump, had just given birth to their son, Barron Trump. The baby received a slew of expensive gifts, but one of the most luxurious came from DeGeneres.
The host sent Melania Trump a golden-encrusted baby carriage with a built-in chandelier. The new mother claimed to love the out-there gift, saying that it's "fun" and makes her laugh. The Trumps might have loved DeGeneres's gracious gift, but some critics are saying that it points to a deeper issue with DeGeneres.
Are people annoyed by Ellen DeGeneres's celebrity friendships?
While DeGeneres used to be beloved by everyone and viewed as one of the nicest people in Hollywood, the tides of public opinion have turned in recent years. Some tabloid reports even claim that behind the scenes, DeGeneres is actually not nice at all, and is a "phony." Critics on Reddit weighed in, stating that DeGeneres always seems "subtly condescending," and that she comes across as fake and that she tries way too hard to be funny or "hip."
Of course, her friendships with certain celebrities have angered many, including the much-talked-about one with Bush. There are some who believe DeGeneres has lost any shred of relatability that she once had and has grown too accustomed to hobnobbing with the uber-rich. Still, her talk show is very popular and continues to draw in viewers every day. So it seems that for now, DeGeneres won't be going anywhere.