The Time Salma Hayek Impulsively Breastfed Someone Else's Baby
Find out about Salma Hayek's impromptu experience nursing an unsuspecting infant.
Actress Salma Hayek is not known for being shy or withdrawing in any way. She is known for her boldness and gregariousness in her craft and in real life as well.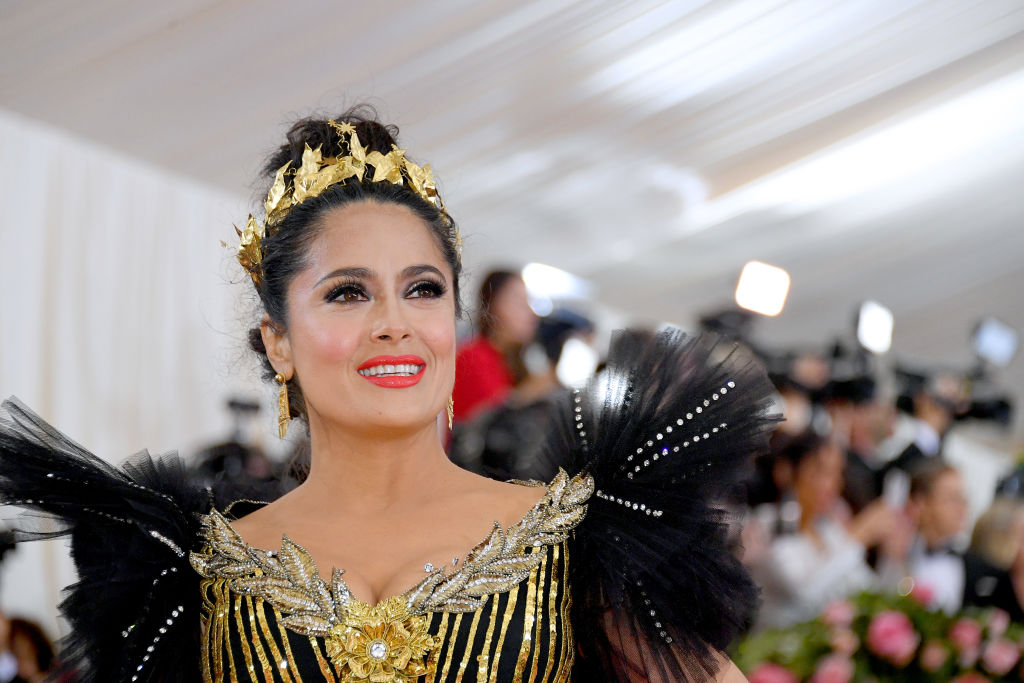 One of the more outrageous things she's done was grabbing someone else's child to breastfeed them. Find out more about the incident and how it came about.
Hayek was bold in starting her career
When Hayek sees something she wants or sees a wrong that needs to be righted, she jumps right in. Her acting career is an example. She left Mexico – in the middle of a very successful career there acting in telenovelas, which are hugely popular and steady work for any actor. She felt she could do more, and left for Los Angeles in 1991.
It wasn't easy at first. She told Lucky Magazine in 2012, "When I was 25 and I left being a soap opera star in Mexico to go try to be a movie star in Hollywood and all of Mexico was laughing at me…I could barely get work as an extra." But the future superstar didn't give up.
Her mother, Diana Jiménez, told Hola! magazine in 2017, "I always knew that Salmita would be something big in her life because of her personality, her way of always working for what she wants, but she surprises me — because Salma is unstoppable."
Hayek is a mom herself
The 53-year-old is mom to her preteen daughter, Valentina. Hayek loves to post on Instagram about her 12-year-old, from the time she was first born to now.
"I like being a mother," she told The Guardian in 2013. "For some people, it's so much work that it can be a burden. But it's not for me, maybe because I had my daughter, Valentina, later on in life, at 41. I have never been apart from Valentina for more than a week – even when my husband, François-Henri Pinault, and I went on our honeymoon, we were only without her for one week."
Hayek's breastfeeding incident
At UNICEF's annual ball in 2018, the actress recalled her trip with the humanitarian organization over ten years ago to Sierra Leone, during which she breastfed another woman's child.
"This 15-year-old girl is sobbing and shaking with a newborn baby and she said, 'Please help me. I need milk,'" Hayek Pinault recalled. "We had so many things but we didn't have milk, except I remembered that I had milk because I was weaning my daughter."
"I just weaned my daughter from breastfeeding not long ago and I said, 'I got milk.…' I sat down and I breastfed this baby. You should have seen his eyes. When he felt the nourishment, he immediately stopped crying."
However, the Frida star's truly selfless act wasn't made public immediately since her publicist asked the organization not to release the photo that had been taken of Hayek nursing the baby.
She joked about it at the time, "You know what? They could have milked that milking moment," Hayek Pinault said.
Again, selflessly, a few years later, the actress allowed the photo to be used in promotional materials about breastfeeding in Africa.
It's proof that, not only is Salma Hayek beautiful and cool, she's also compassionate and caring.
Read more: What Is Salma Hayek's Net Worth and What Is Her Background?