The Top 3 Jessica Lange Characters to Come From Ryan Murphy
The best Jessica Lange characters to come from the mind of Ryan Murphy. Who made the top 3?
Ryan Murphy and Jessica Lange — together — create small-screen serendipity, in the most seductive, scintillating, suspenseful, and sometimes sickening ways. Thanks to Ryan Murphy, Jessica Lange's career has seen a bit of a resurgence.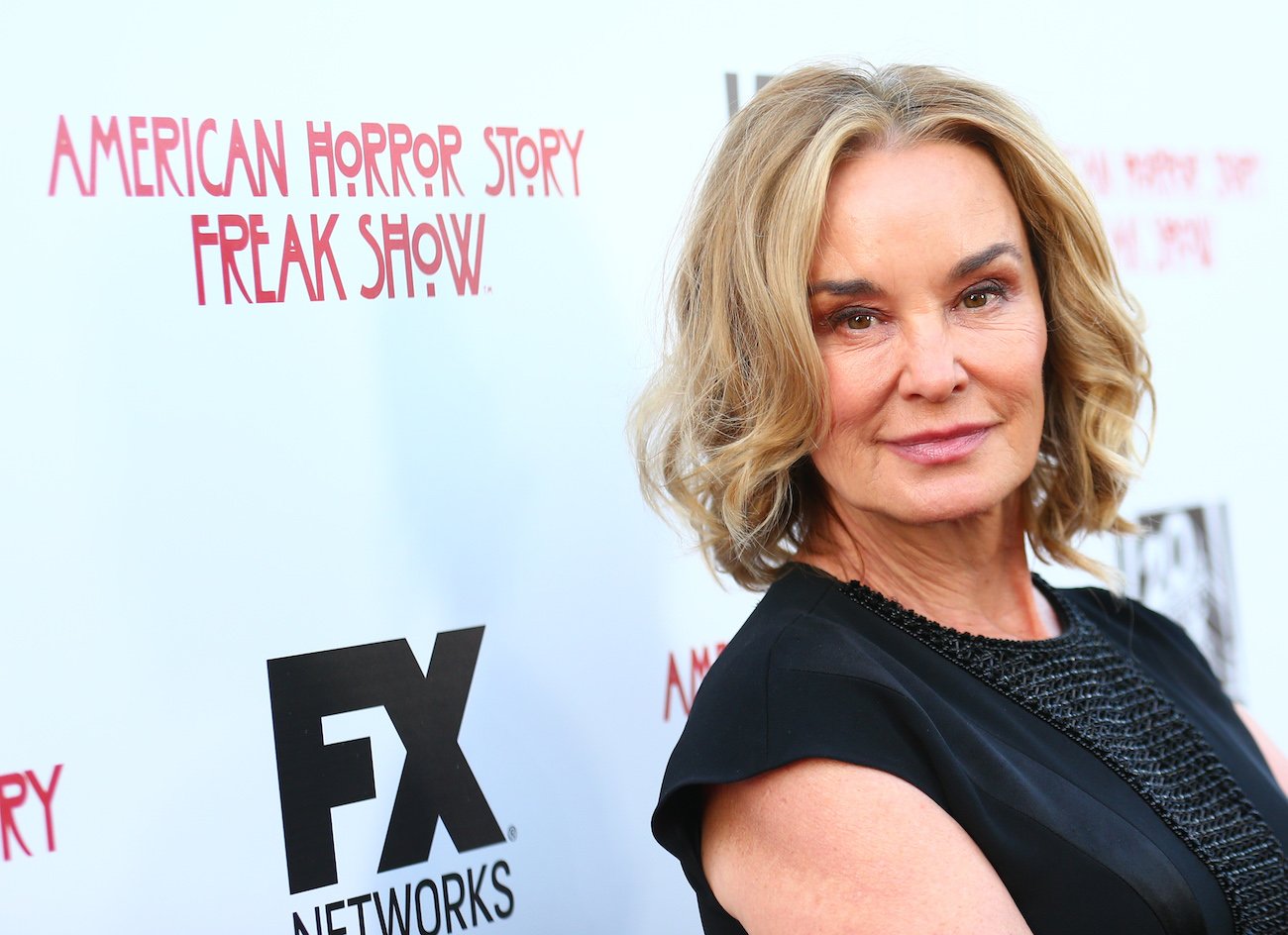 The creator has given the talented actor roles that demand three-dimensionality — roles that do not take her age as a barrier but as a benefit. Yet, with multiple American Horror Story seasons, The Politician, and other Murphy shows to boot, which Lange characters reign supreme? 
3. Dusty Jackson | 'The Politician'
Jessica Lange's role in season 1 of The Politician is minor in screen time, yet major in impact. Her character bears consequence over the unpredictable plot, while also retaining an intoxicating flair defined by selfishness and greed. 
Who better to play a woman with Munchausen syndrome by proxy than Jessica Lange? She loves her niece, but does she? She conjures — in minor dialogic exchanges — sympathy and hatred, anger, and confusion. She's funny…in a twisted way. And, her rather low-class disposition is matched with a short fuse and an impatience for adolescents' superiority. While not a major Lange role, Jackson earns a place on this list for the character brings the first season of the show to the next level, offering needed polarity to a show otherwise marked by privilege and status alone.
2. Joan Crawford | 'The Feud'
Whenever an actor plays a real-life person – especially one of such magnitude as Joan Crawford — expectations are high. And, it should come as no surprise that Jessica Lange rose to the occasion. 
Lange captures Crawford's vanity, yet also her sentimental side. She captures a fading actress — a beauty whose talents rank below her staggering looks, but whose drive remains ever steady. Pitted against Bette Davis — by an industry filled with men looking to profit off of their conflict – she grows resentful. Yet, deep-seated respect rests beneath the surface, surging in moments to provide a reprieve — a break from the animosity toward Davis and her ever-present anguish. 
Who can forget Jessica Lange's Joan Crawford explaining to Susan Sarandon's Bette Davis that, despite having been the most beautiful actress working, it was never enough? She never felt fulfilled. She will have lived, and she will die always wanting more. Yet, unlike the parallel Norma Desmond, with each passing year, Crawford fears the close-up. 
1. Fiona Goode | 'American Horror Story: Coven' 
"This coven doesn't need a new Supreme. It needs a new rug, explains Goode after taking out a fellow witch, and leaving her bloody mess on the floor. Goode was sassy and strong, yet afraid of her mortality — deathly afraid of becoming a person of the past and losing her immense power. Despite her strength in the face of adversity, it existed to hide invading anxiety. 
Fiona Goode was powerful — her magic largely uncontested — but she was not a well-balanced woman. She was fractured and despondent, and those around her had to deal with the consequence of her broken mental and emotional state. But boy did she make doubt and fear look so good.