'The Tragedy of Macbeth': Denzel Washington, Frances McDormand Film Has 2 Different Release Dates
Joel Coen's 'The Tragedy of Macbeth' film starring Denzel Washington and Frances McDormand has a unique release schedule. Here, learn how you can watch 'The Tragedy of Macbeth' once it debuts later this year.
Shakespeare is coming back to the big screen. And then, the small one. Joel Coen's The Tragedy of Macbeth movie debuted its first trailer Sept. 21. The film stars Denzel Washington and Frances McDormand as Lord and Lady Macbeth, and its world premiere will open the 59th New York Film Festival on Sept. 24. But when does The Tragedy of Macbeth come out for everyone else? Apple TV+ and A24 has planned a special release schedule for the film.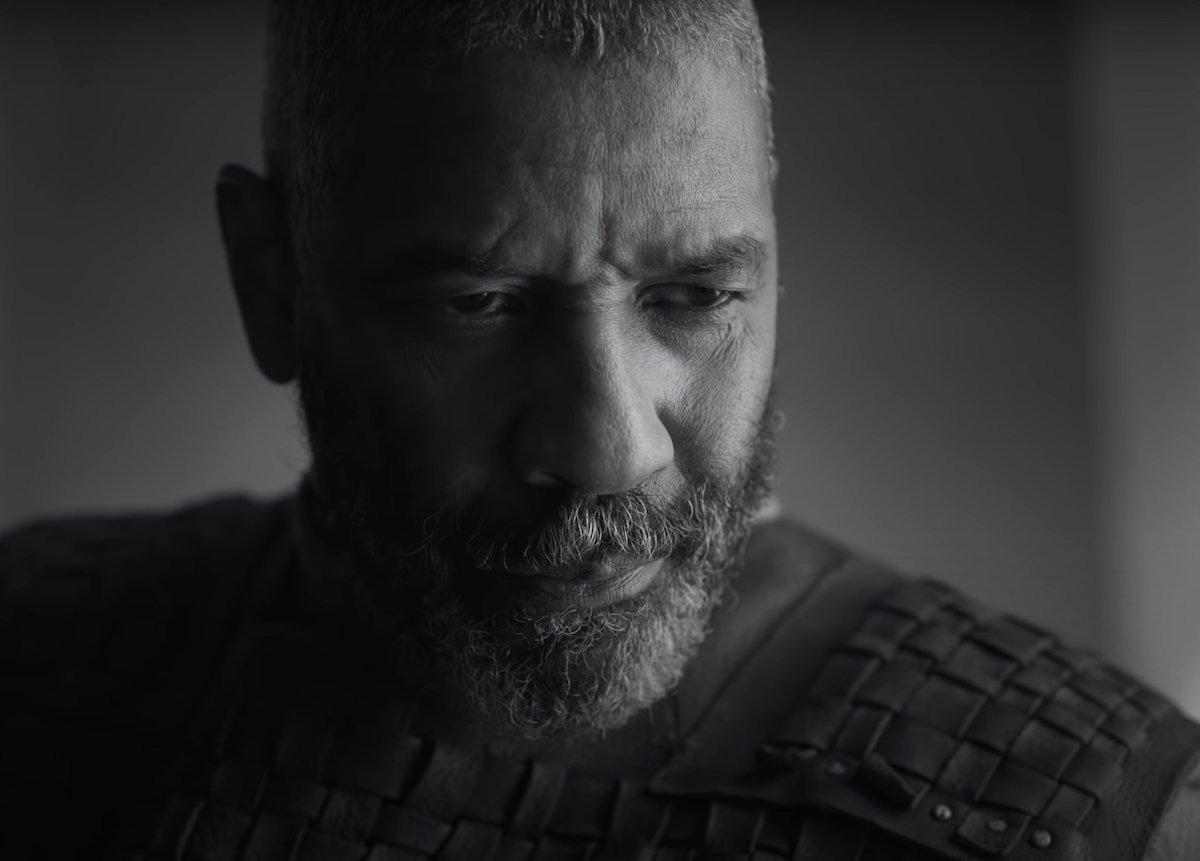 'The Tragedy of Macbeth' 2021 trailer debuted Sept. 21
The Tragedy of Macbeth marks another collaboration between McDormand and Coen, who have been married since 1984. Coen worked solo on this film, as opposed to working with brother Ethan Coen. And he wrote and directed the project. The Tragedy of Macbeth cast includes Washington and McDormand as the leads, Harry Potter alums Harry Melling and Brendan Gleeson, In The Heights star Corey Hawkins, Ralph Ineson, Miles Anderson, Save the Last Dance's Sean Patrick Thomas, Moses Ingram as Lady Macduff, and more.
The trailer showcases the first clips of the highly anticipated movie, which was filmed in black-and-white. The first look of Washington and McDormand as the iconic Shakespearean couple is featured, as are other characters like the witches (played by Kathryn Hunter). The trailer only runs about one minute long, but it's certainly enough to build up excitement ahead of the world premiere at the New York Film Festival.
'The Tragedy of Macbeth' release date
Coen is eager for the film's debut at the yearly event.
"The New York Film Festival is a place where I've been watching movies as an audience member and showing them as a filmmaker for almost 50 years," he said in an official statement. "It's a real privilege and a thrill to be opening the Festival this year with The Tragedy of Macbeth."
Between its cast and the already stunning visuals, the film is a recipe for an Oscars contender. Fans will have to wait for first reviews following NYFF to see how it is. Unfortunately, they'll have to wait several more months for The Tragedy of Macbeth's release date following the world premiere.
In an interesting move from Apple TV+ and A24, The Tragedy of Macbeth will come out in theaters first, and then be available for streaming a few weeks later. The Tragedy of Macbeth comes out in theaters Dec. 25. It will be added to Apple TV+ Jan. 14, presumably for free to subscribers.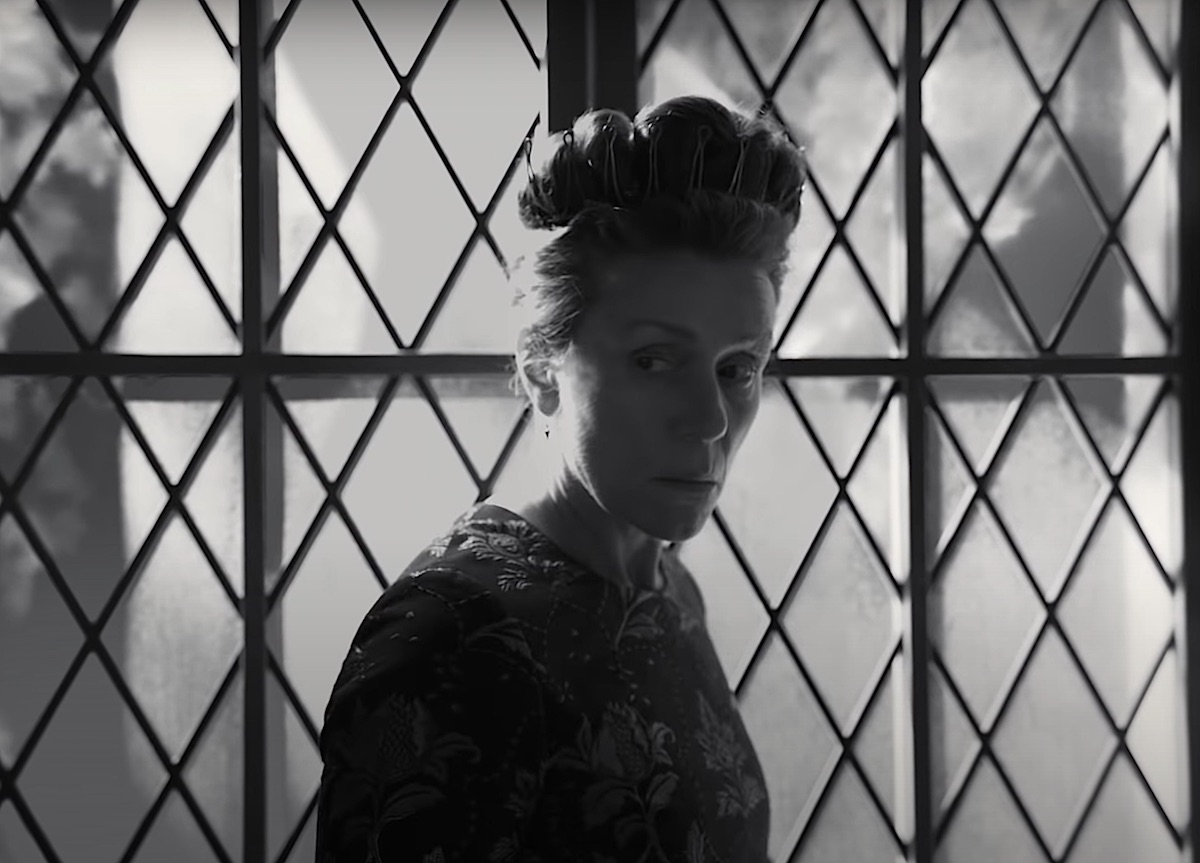 'The Tragedy of Macbeth' cast will attend NYFF world premiere
There will be two screenings of The Tragedy of Macbeth at NYFF on Sept. 24: one at 6 p.m. and one at 9 p.m. Coen, Washington, McDormand, Melling, Hawkins, and Ingram will participate in Q&As at both of the screenings. And the film's description on the NYFF site promises an eery interpretation of the Scottish play. It says:
"A work of stark chiaroscuro and incantatory rage, Joel Coen's boldly inventive visualization of The Scottish Play is an anguished film that stares, mouth agape, at a sorrowful world undone by blind greed and thoughtless ambition. In meticulously world-weary performances, a strikingly inward Denzel Washington is the man who would be king and an effortlessly Machiavellian Frances McDormand is his Lady, a couple driven to political assassination — and deranged by guilt — after the cunning prognostications of a trio of 'weird sisters' (a virtuoso physical inhabitation by Kathryn Hunter).

Though it echoes the forbidding visual designs — and aspect ratios — of Laurence Olivier's classic 1940s Shakespeare adaptations, as well as the bloody medieval madness of Kurosawa's Throne of Blood, Coen's tale of sound and fury is entirely his own — and undoubtedly one for our moment, a frightening depiction of amoral political power-grabbing that, like its hero, ruthlessly barrels ahead into the inferno. An Apple/A24 release."
The Coen film will be the latest addition to A24's Apple TV+ titles. The other projects in this deal include Sofia Coppola's On the Rocks starring Bill Murray and Rashida Jones, the documentary Boys State, and the first season of Joseph Gordon-Levitt's Mr. Corman series.
The Tragedy of Macbeth could be the streaming service's first real shot at a Best Picture nomination at the Oscars. Apple TV+'s only Oscar nominations so far have been Best Sound for Tom Hanks' Greyhound and Best Animated Feature Film for Wolfwalkers.