The Tragic Reason Why Rosario Dawson Wants to Be 'Present'
Rosario Dawson is an acclaimed actress with experienced working in films of all different genres, from rough and tumble action films to romantic comedies. Dawson has become a familiar face to moviegoers of all ages and even though her personal life has made headlines many times, she has more than proven that it is her talent that keeps her at the top of the industry, year after year. Recently, Dawson opened up about why she decided to take a small step back from the spotlight and be more focused on being present in her everyday life.
How did Rosario Dawson get started in acting?
Dawson was born in 1979 in New York City. As a child, Dawson experienced her share of difficult times and was primarily raised in affordable housing areas.
Dawson got started in acting at an early age, and by the time she was a teenager, she was appearing in TV shows such as Sesame Street. Beginning in the mid-nineties, her career really began to take off, with many big-name directors taking notice of her undeniable beauty and talent.
A few of Dawson's early roles include parts in Josie and the Pussycats, He Got Game, Kids, and Men in Black II. She also appeared in a number of music videos, including a hugely popular collaboration with Prince.
As the years went on, Dawson became even more popular with moviegoers. In the early 2000s, she would end up appearing in the biggest films of her career thus far. 
What are Rosario Dawson's biggest movies?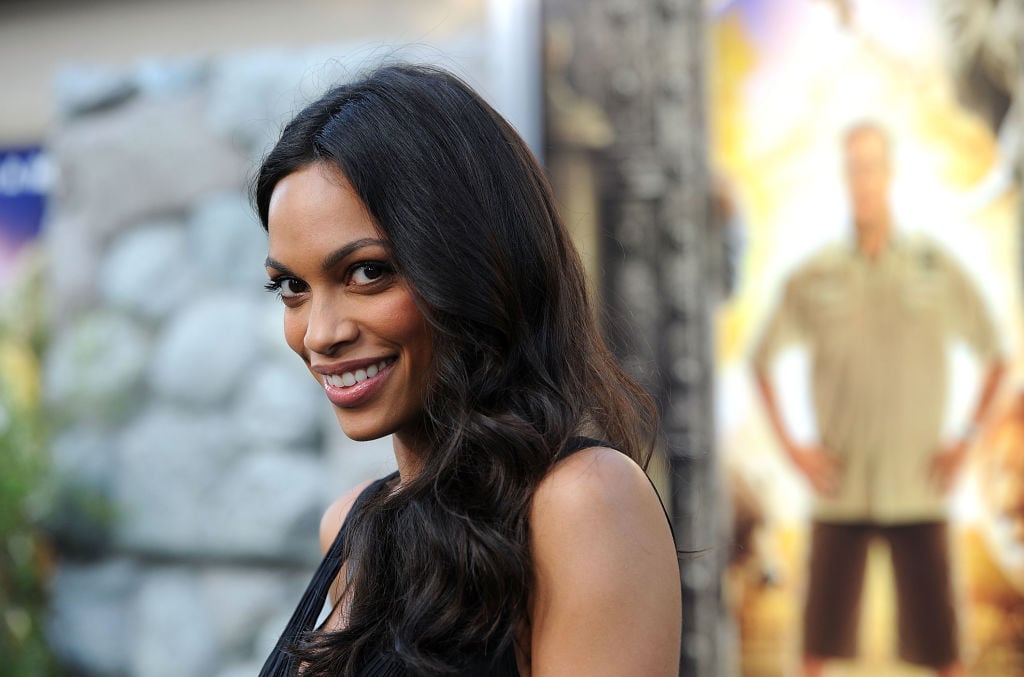 In 2005, Dawson acted in the movie version of the popular stage musical Rent. She received a great deal of recognition for her work in the film, both from critics and fans. Ultimately, she went on to win the Satellite Award for Best Supporting Actress in a Motion Picture for her role in Rent.
Around the same time, she appeared in other major movies, including Sin City, Clerks II, and Little Black Dress. She went on to co-star with her Men in Black II co-star, Will Smith, once again when she appeared in the 2008 film Seven Pounds.
Dawson also gained a reputation as an action star in the mid-2000s, with roles in the films Sin City: A Dame to Kill For and The Captive. It was around this time that Dawson started exploring her talents as a voiceover actress, lending her voice to animated productions such as Justice League: Throne of Atlantis, Justice League vs. Teen Titans, The Death of Superman, and Wonder Woman: Bloodlines. 
Why did Rosario Dawson decide to be 'present'?
In the past several years, Dawson has been busier than ever. With a new television series called Briarpatch in production and a happy relationship with New Jersey senator Cory Booker, Dawson has achieved the sort of career that many actresses can only dream of.
However, her father's recent health struggles have caused her to really take the time to focus on the small moments in between. In a recent interview, Dawson admitted that she developed a more laid-back attitude to life after her father underwent surgery for pancreatic cancer.
As Dawson stated, "so much of life has gone by so fast. But moments with my dad—just, like a meal—are the most amazing thing. I want to be present. It's waking me up to really loving my life and therefore being okay with the good, bad, and ugly."
Dawson also described how this new attitude has positively affected her relationship with her daughter and helped to make her a better mom.