'The Traitors': Kate Chastain Reveals 'High School' Scene Left Her Ready to Go Home & Have a Martini
Kate Chastain from Bravo's Below Deck said that by the time she was eliminated on The Traitors, she was more than ready to go home.
Chastain offered insight into the overall mood, revealing that the other contestants essentially lost themselves in the game. And while being a chief stew on superyachts for several years and her role on Below Deck gave her the unique ability to read people, she wasn't entirely sure this game was for her.
Kate thought being on 'Below Deck' would give her an advantage on 'The Traitors'
"I really thought that I had an advantage because to me, Below Deck, you're on a boat, you're working these long hours. I would put my phone down and use it only as an alarm clock," she said on the Reality Life with Kate Casey podcast. "They didn't take our phones away. But I was just too busy or too out of service to really use it."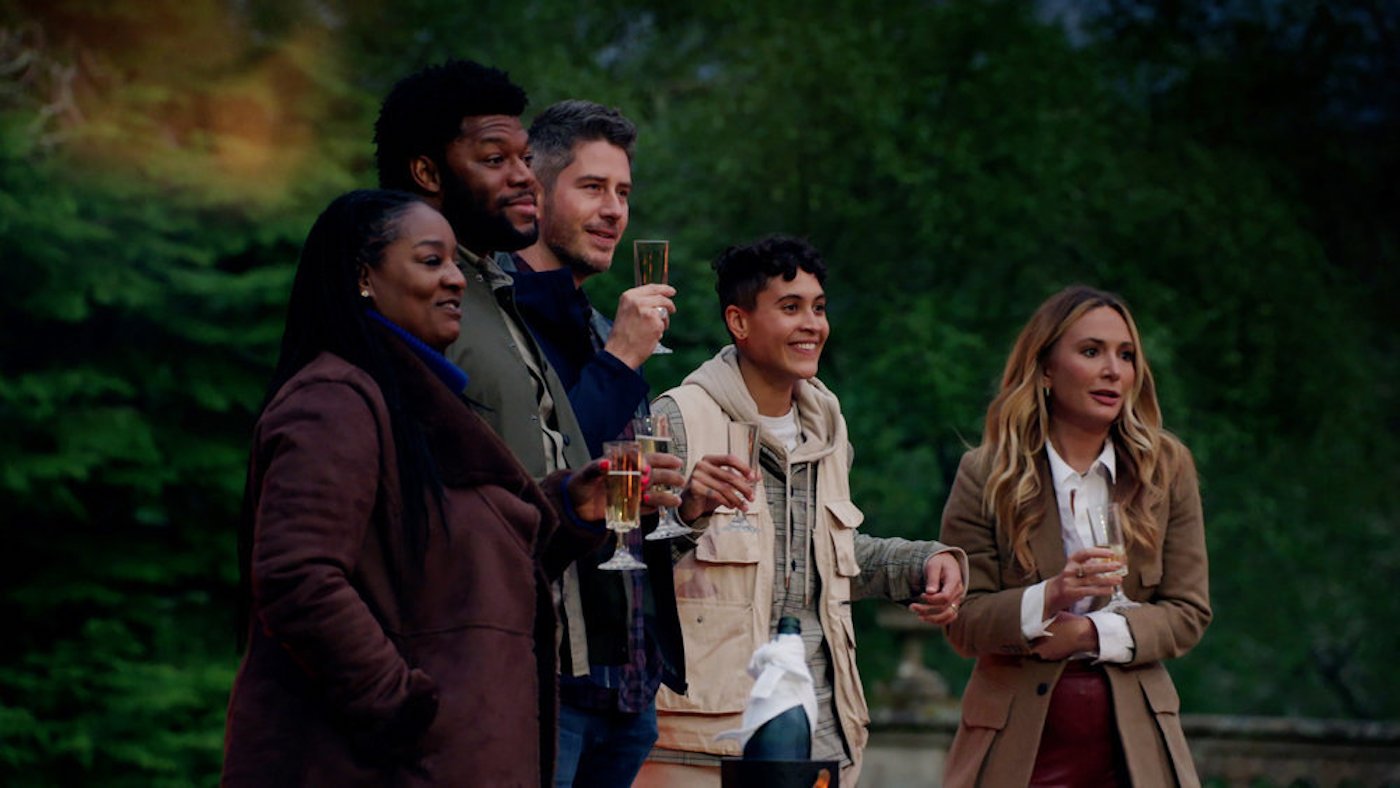 "So I thought that having spent six weeks doing Below Deck all those years, cut off from the world, that I thought the other contestants would break their psyche quicker and I'd be like, 'Oh, I'm used to it.' Like Reza [Farahan] and Brandi [Glanville], they never had no cell phone capabilities when they do their shows," she said.
So why was Kate Chastain at a disadvantage on 'The Traitors'?
But Chastain thinks she was actually at a disadvantage. "The civilian cast members just saw me as one of the reality people," she said. "And the CBS people, the game, the competition show people they had their own clique. So I was just kind of an outlier, a black sheep."
"Very early in the game, once Brandi was gone, they were like, 'OK, Kate and Brandi, got to get rid of them.' Once Brandi was gone, I was now just being used as a scapegoat and a shield by the Traitors," she said. "Like, we're not gonna get rid of her because half the people think she is a Traitor. So that's good for us."
"But because of that, nobody would talk to me and tell me who they thought was a Traitor," Chastain added. "Nobody would team up with me. Because they're like, 'We're not sure about you.' So I was just spending my days doing these missions. Which, by the way, when I signed up, I was told it was a mental game. I did not pack a single pair of sneakers because guess what, I don't own a pair of sneakers that would be used for athleticism. I have like fashion sneakers."
"But these challenges got more and more physical and demanding," she reflected. "And then I got to the castle and nobody's talking to me. And then every night, the roundtable, I'm just getting told I was a Traitor. I was ready to go. I was very ready to go home, have a martini, get my dog, get my phone and be like, OK I saw Scotland."
'The Traitors' cast was 'obsessed' with the game
Chastain described The Traitors environment as being similar to high school. "They were so obsessed with the game," she recalled. "I think I was the only one the whole time who remembered that it was a game and a TV show. People were crying every single day."
"It was fascinating to watch how quickly, once you take away their contact with the outside world, how quickly these people's minds just got consumed with this game we were playing to where it was the only thing that mattered in the world to them at all," she observed. "They totally lost sight of the fact, the scope of what we were actually doing. They were obsessed."
The Traitors Season 1 is currently streaming on Peacock.