'The Traitors' Star Cody Calafiore Was 'Frustrated' With His Edit in 'Big Brother 16'
Peacock's newest reality competition series, The Traitors, brings together 10 celebrities and 10 civilians to a remote castle in the Scottish Highlands, where they must discover who among them is being deceitful. And one of the celebrities is Cody Calafiore, who competed in two seasons of Big Brother on CBS before joining the cast of The Traitors.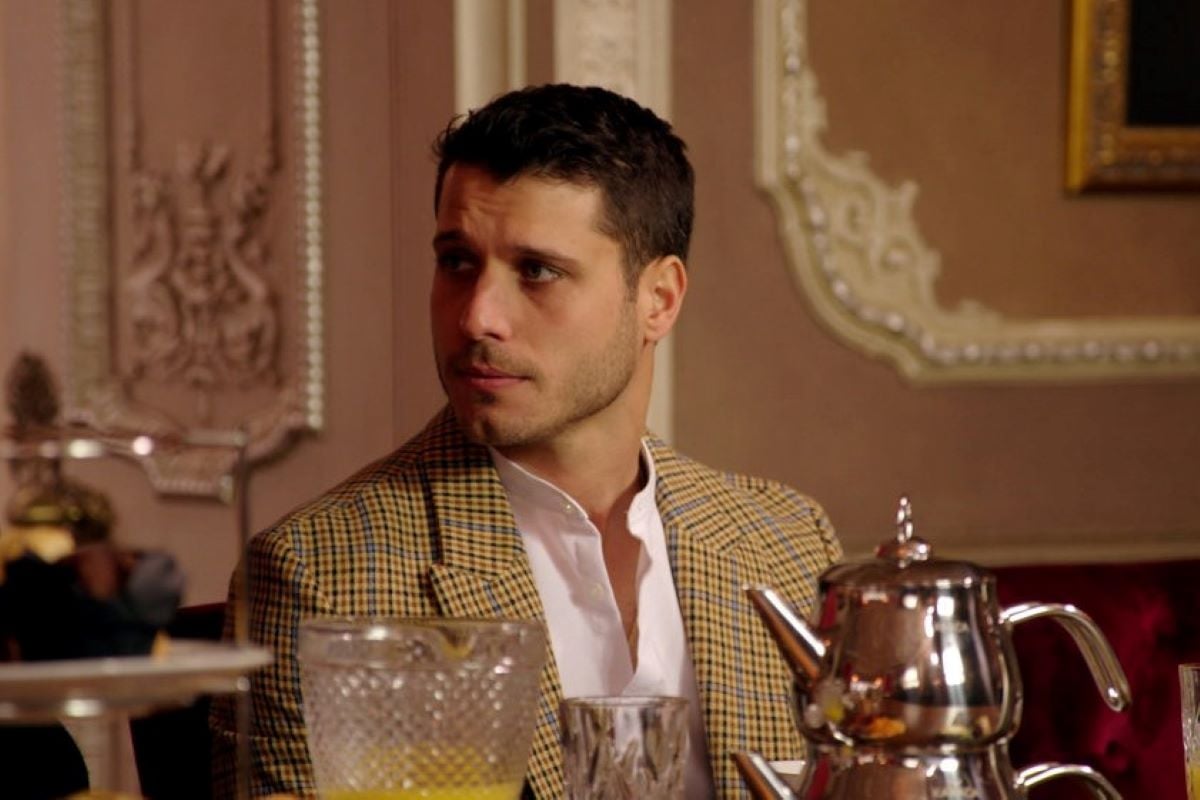 Cody appeared on 2 seasons of 'Big Brother' before competing in 'The Traitors'
CBS introduced Cody Calafiore to the world of reality television during Big Brother 16. He immediately formed an alliance with Derrick Levasseur named "The Hitman." Their allegiance to one another was the backbone of the season and took them to the finale.
However, many fans believe Cody made a grave mistake when he won the last Head of Household competition and took Derrick to the final two instead of Victoria Rafaeli. Cody would have won sitting next to Victoria, but he chose loyalty over strategy. Ultimately, Derrick won in a 7-2 vote.
Cody returned during Big Brother 22, aka the second All-Stars season. From the get-go, Cody was determined to avoid the mistakes he made during his first season. He shielded himself by creating a dominant alliance and made multiple final two deals. But Cody continued to win as many competitions as possible, including the first HOH. In the end, he won four HOHs and four Power of Vetoes.
Cody made it to the final three and won the last HOH competition. Cody evicted Nicole Franzel, one of his close friends, and took Enzo Palumbo to the end, knowing he could beat him. And Cody won season 22 unanimously, making him the second Big Brother U.S. to play a perfect game after Dan Gheesling in season 10. Aside from winning unanimously, they never had an eviction vote against them.
Cody revealed how he felt about CBS's portrayal of him in 'Big Brother'
During an interview with Entertainment Weekly months before The Traitors premiered, Cody reflected on his Big Brother games. And he admitted whether CBS's edit of him was fair or not.
"To be honest, the first go around, I was a little frustrated with the edit because I felt like, I understand there's a storyline, right?" Cody started. "And in the first go around, Derrick had a huge storyline. Derrick was the undercover cop, part of Team America, strategic mastermind. And then I felt like they really didn't give The Hitmen that credit that I felt it deserved right from the beginning of the game."
He continued, "Derrick and I linked up very early on, and it was all over the feeds. And I remember watching the show back and not seeing them really give any focus to it until the fifth week. And I was like, 'He and I were working hand-in-hand the entire time.' And so that's what I would say for the first go around. But it's understandable. And I understand they got to make a show, and they give the storylines based off of what they feel is going to hit the most. And that storyline really hit."
"But the second go around, I thought I was pretty true to myself, and they got to see all sides of the strategy, the social game, the decisions that I was making," Cody concluded. "And so I was really happy with the second go around because you got to see the aspect of my game that I don't think you really got to see that first time that I played."
[Spoiler alert: The following contains spoilers from The Traitors.]
Spoiler alert: Did Cody win 'The Traitors'?
During the premiere of The Traitors, host Alan Cumming picked Cody, Cirie Fields, and Christian de la Torre as the traitors. The Big Brother winner was excited to backstab and lie. But the toll of his role as a traitor quickly started to weigh heavily on him.
Cody's facade started to slip, and not only did his fellow traitors begin to question him, but so did the faithful. He told Kyle Cooke that Ryan Lochte had mentioned that he suspected Kyle, Rachel Reilly, and Arie Luyendyk Jr. were the traitors the night before Ryan was murdered. This raised suspicions for Kyle, who quickly told others that he thought Cody was a traitor.
Cody survived the subsequent banishment when Kyle went home. However, his safety didn't last much longer when Cirie and Christian turned on him at the following roundtable. While some votes were put on Rachel and Kate, most contestants voted to banish Cody. So in The Traitors Episode 7, Cody stood before the players and revealed he was a traitor, making him the first traitor to be banished.
Ultimately, Cirie won The Traitors Season 1.
The Traitors is available to stream on Peacock. And all seasons of Big Brother are streaming on Paramount+.