'The Trial of the Chicago 7': What Happened to Abbie Hoffman, Bobby Seale, and the Other Defendants After the Trial?
[This article contains spoilers for The Trial of the Chicago 7] 
Aaron Sorkin's much-anticipated new movie, The Trial of the Chicago 7, landed on Netflix Oct. 16. The historical drama depicts the trial of a group of protestors charged with conspiracy and incitement to riot after the violent clashes with police at the 1968 Democratic National Convention in Chicago. 
The film ends with Tom Hayden (Eddie Redmayne) delivering a powerful statement at the sentencing hearing. That's followed by a short epilogue explaining that the convictions of the protestors were reversed on appeal. It also shares a few details about what happened to some of the defendants in the years after the case. But it doesn't tell the whole story. Here's what happened to the Chicago 7 (originally the Chicago 8) after the trial.   
Bobby Seale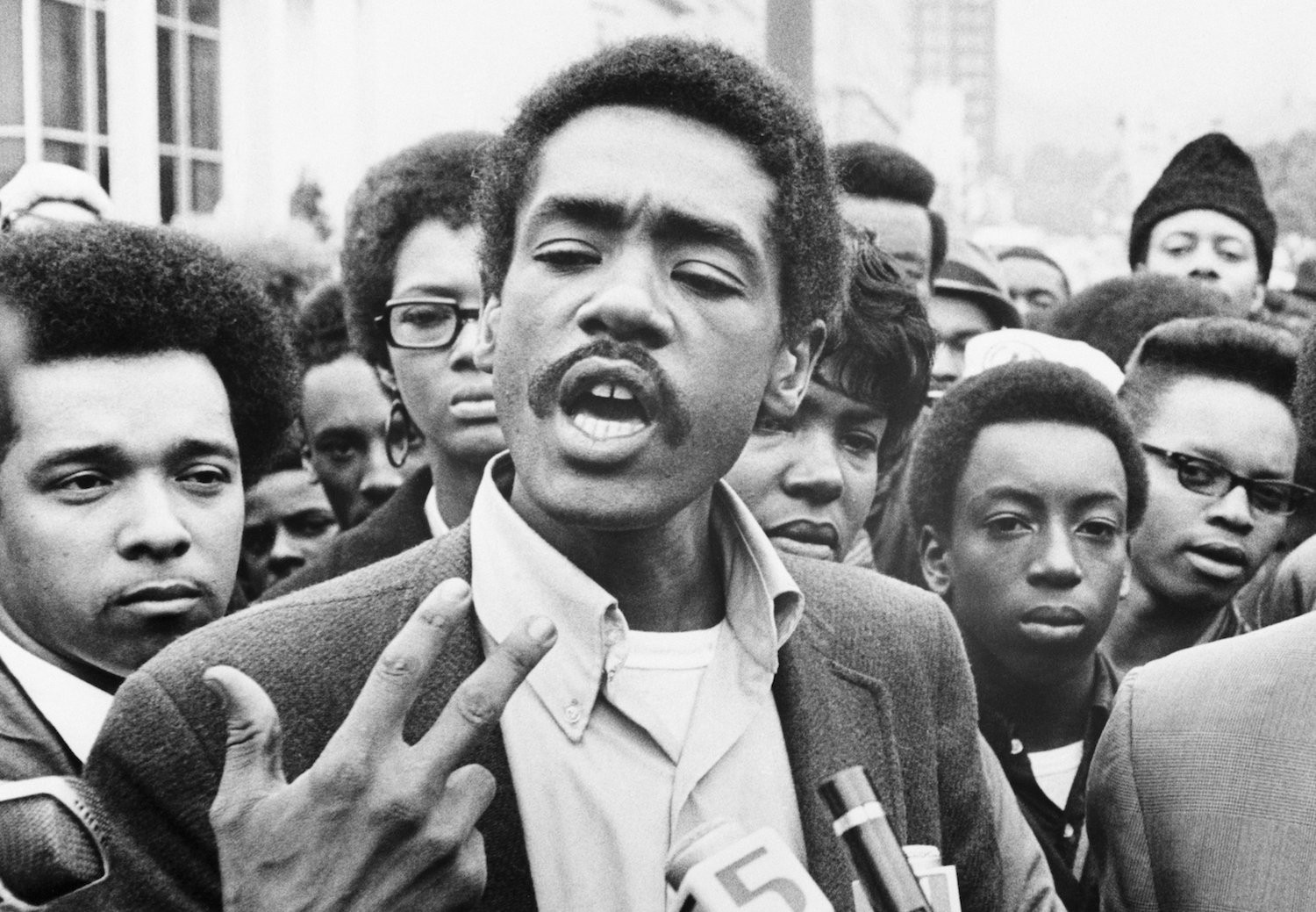 Black Panther Party co-founder Bobby Seale (Yahya Abdul-Mateen II) was infamously bound and gagged in court during the Chicago 7 trial. The only Black defendant in the group, his case was severed from his co-defendants and he was sentenced to four years for contempt of court. In 1970, he was tried for the murder of a fellow Black Panther suspected of being a police informant. The trial ended with a hung jury. In the early '70s he ran for mayor of Oakland, Calif. He went on to write an autobiography, A Lonely Rage, and several other books about the Black Panthers. Now in his 80s, he continues to speak out about racial injustice. 
Tom Hayden     
Tom Hayden remained in the public eye after the Chicago 7 trial. As the film notes, he went into elected politics, serving for 10 years in the California State Assembly and eight years in the California State Senate. Hayden married actor and anti-war activist Jane Fonda in 1973; they divorced in 1990. He died in 2016. 
Abbie Hoffman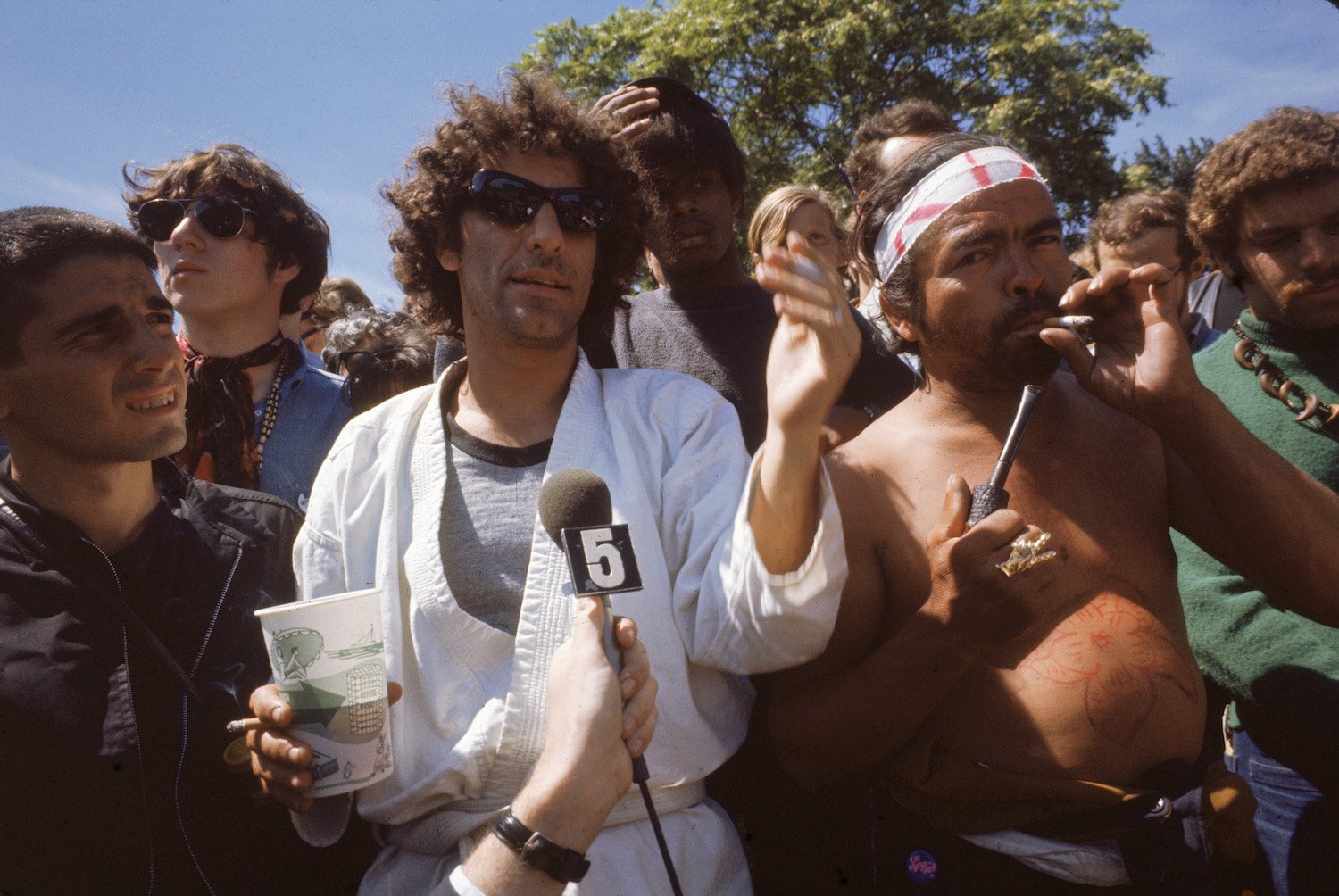 In 1973, Yippie party found Abbie Hoffman (Sacha Baron Cohen) was arrested on charges of selling cocaine. He went underground, even going so far as having plastic surgery to alter his appearance. He lived under the name Barry Freed and worked as an environmental activist. In the 1980s, he resurfaced and continued his work as an activist. He died by suicide in 1989. 
'He was really uncomfortable with becoming middle aged and facing old age without seeing significant social change," Hayden told the New York Times after Hoffman's death. 
David Dellinger 
The oldest of the Chicago 7 defendants and a long-time anti-war activist, David Dellinger (John Carroll Lynch) moved to Vermont with his family in the 1970s, where he taught at Vermont College. He also wrote several books, including Revolutionary Nonviolence and Vietnam Revisited, according to his obituary in The New York Times. He died in 2004 at age 88. 
Jerry Rubin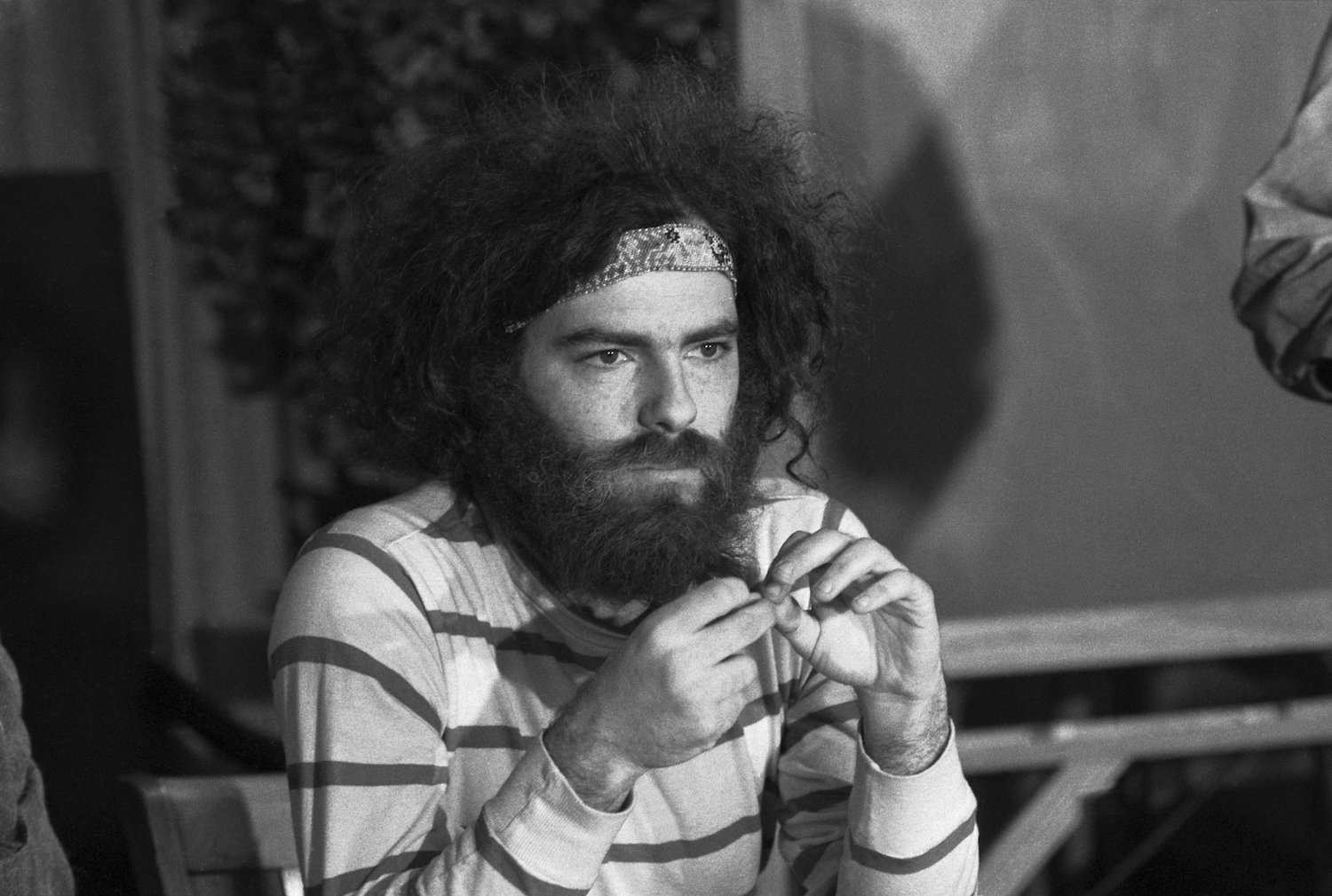 After the Chicago 7 trial, Jerry Rubin (Jeremy Strong) wrote an autobiography and got involved in various "new age" movements. Later, he worked on Wall Street and attracted attention for promoting networking events at New York's Palladium nightclub as well as hosting "Yuppie vs. Yippie" debates with Hoffman, his New York Times obituary noted. In the early 1990s, he moved to L.A. and began promoting a nutritional beverage. He died in 1994 after being hit by a car while crossing the street in Los Angles. 
Rennie Davis 
One of a handful of still-living Chicago 7 defendants, Rennie Davis (Alex Sharp) he recently told The Guardian that Sorkin did not consult with him about the movie. After the trial, he worked with John Lennon to organize a tour opposing the Vietnam War and later worked as a consultant with Fortune 500 companies. Today, he is 80 years old and lives near Boulder, Colo.
John Froines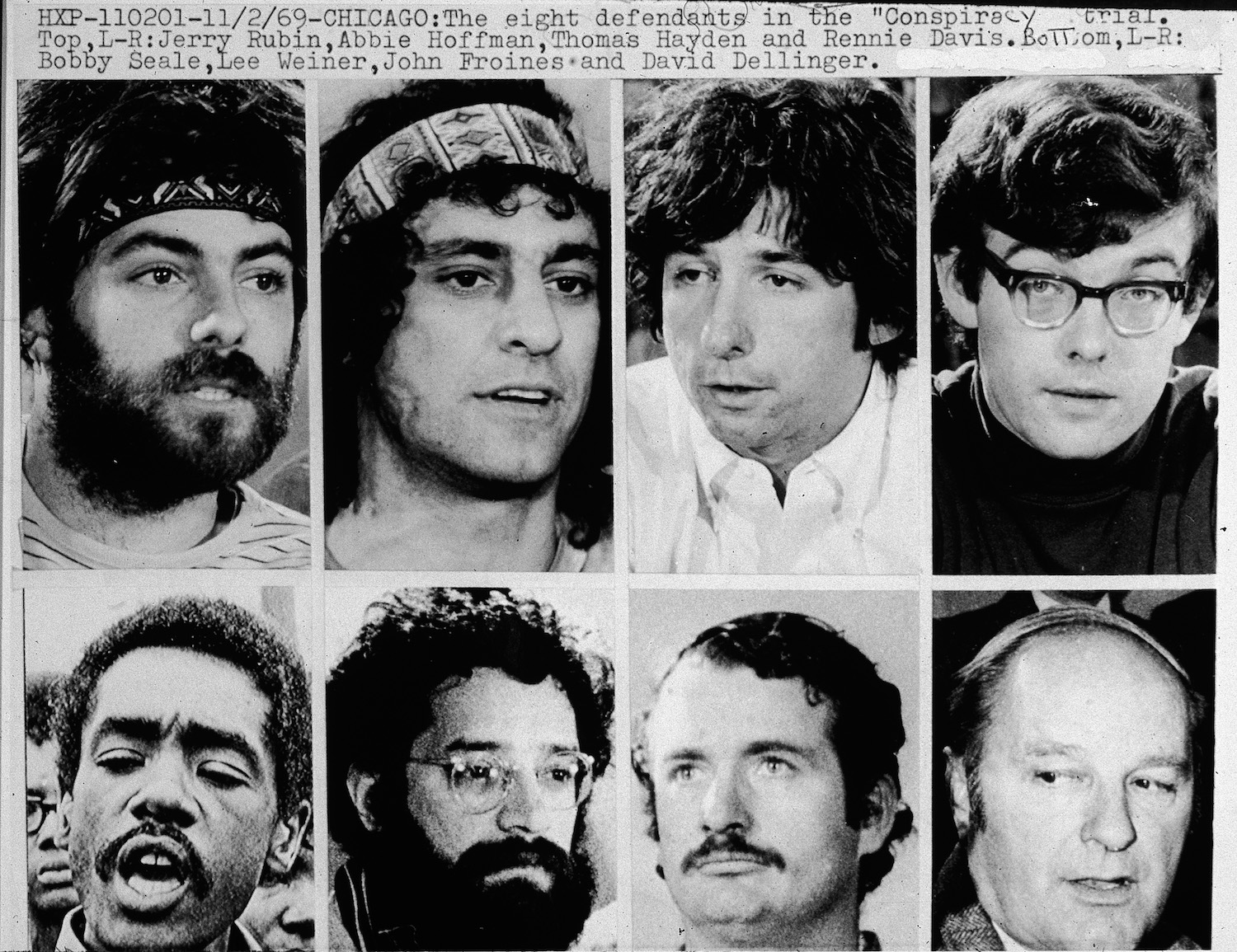 John Froines (Danny Flaherty) resumed his career in academia after the Chicago 7 trial. He has a Ph.D in chemistry from Yale and is today a professor emeritus at UCLA's school of public health, where he joined the faculty in 1981. Much of his research and work focused on occupational health and environmental toxicology, according to a 1990 profile in the Los Angeles Times, which noted that Hayden was the only member of the group with whom Froines kept in contact. 
Lee Weiner  
Following the Chicago 7 trial, Lee Weiner (Noah Robbins) worked in politics and with the Anti-Defamation League; he also earned a Ph.D in sociology. He currently lives in Florida and recently published a memoir, The Life and Times of One of the Chicago 7.  
All biographical details from Britannica.com unless otherwise noted.