The True Story Behind the Lifetime Movie 'Abducted: The Mary Stauffer Story' Is Incredibly Disturbing
Lifetime specializes in churning out chilling movies based on true events, and Abducted: The Mary Stauffer Story is no exception.
Lifetime specializes in churning out chilling movies based on true events, and the network's latest made-for-TV offering is no exception. Abducted: The Mary Stauffer Story is another ripped-from-the-headlines tale, though in this case, the crime in question happened decades ago. 
Mary Stauffer was a teacher kidnapped by her former student 
On May 16, 1980, 36-year-old Mary Stauffer and her 8-year-old daughter Elizabeth were leaving a beauty salon in Roseville, Minnesota, when a man forced himself into their car at gunpoint. He ordered Stauffer to drive to a remote site, where he forced her and her child into the trunk. He then drove them to his home, where he locked the mother and daughter in a closet. Stauffer was then raped daily by her kidnapper for nearly two months until she finally managed to escape on July 7 while her assailant was at work. 
Stauffer's kidnapping and rape wasn't a random crime. Her abductor was actually a man she'd known years earlier. Twenty-nine-year-old Ming Sen Shiue had been a student of Stauffer's 15 years prior. While still in high school, he'd become obsessed with his 9th-grade math teacher. Eventually, his obsessions had taken a horrifying and violent turn. 
Shiue planned his crime for years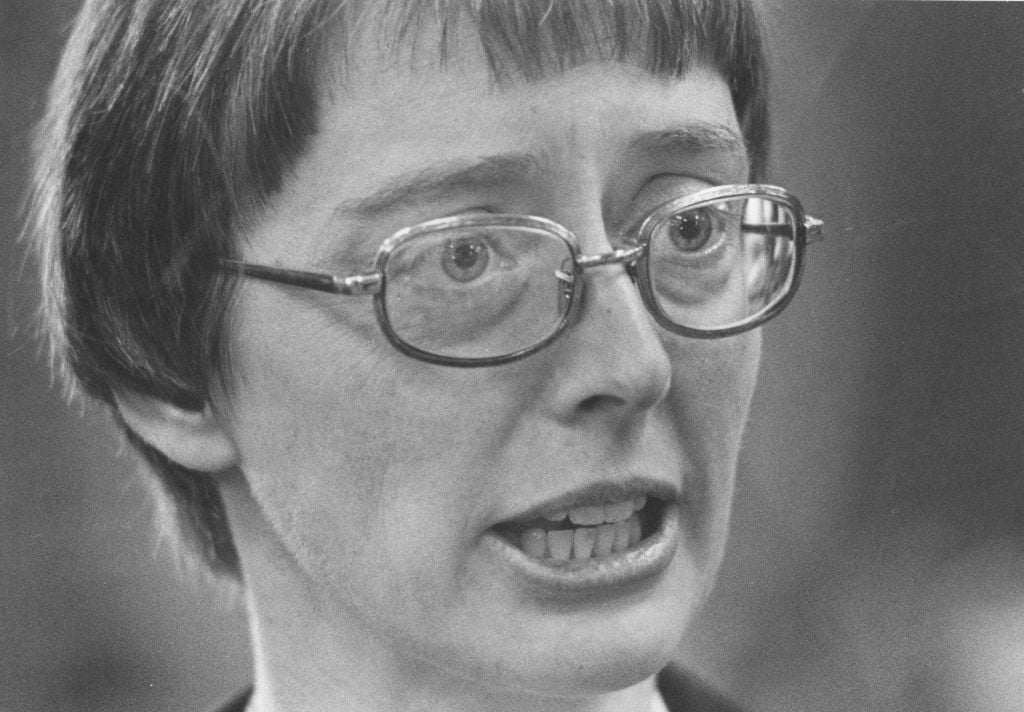 At some point after graduating, Shiue began stalking Stauffer. In 1975, he broke into a home in Duluth, Minnesota, that her in-laws owned. She wasn't there, but Shiue tied up her relatives and threatened to kill them if they reported the crime to the police.
Stauffer and her husband spent several years living in the Philippines and working as missionaries, which kept her out of the reach of Shiue. But his obsession did not abate, and when she returned to the U.S., he found out where she lived. Shortly before she and her family were due to return to the Philippines, Shiue pounced. 
Shiue's other victim
After being held captive for 53 days, Stauffer was finally able to escape from her bonds and phone the police while Shiue was at work. Shortly after, she and her daughter were rescued and Shiue arrested. But another person who encountered Shiue did not survive. 
On the day Shiue kidnapped Stauffer, he stopped the car because his victims were making noise in the trunk. Two boys were nearby and one saw what was going on. Shiue snatched six-year-old Jason Wilkman and threw him in the trunk. Shortly after, he drove to another location, killed Wilkman, and dumped his body. 
Shiue was eventually found guilty of the murder of Jason Wilkman and the kidnapping of Mary and Elizabeth Stauffer. But before he went to prison, he lashed out at Stauffer again, slashing her in the face with a knife in the courtroom. He is still in prison and has been denied parole. 
Abducted: The Mary Stauffer Story air Saturday, October 5 at 8/7c on Lifetime. Alyson Hannigan plays Mary Stauffer. Her daughter is played by Daphne Hoskins, while Howie Lai plays Ming Sen Shiue.