The Truth About Princess Eugenie and Princess Beatrice's Relationship With Their Mother, Sarah Ferguson
When it comes to scandalous royals, there's no one more vivacious, fiery, and known for causing drama than Sarah Ferguson. Though she had a close relationship with the royals when she first married Prince Andrew, things went downhill fast. After a highly-publicized toe-sucking incident during her marriage and Sarah almost selling access to Andrew to journalists for money in 2010, many wonder what she's really like as a mom.
Sarah and Andrew have two children together — Princess Beatrice and Princess Eugenie. Are the daughters close to their mother who couldn't escape the headlines all those years? Here's what their relationship is really like.
Sarah is extremely proud of her two daughters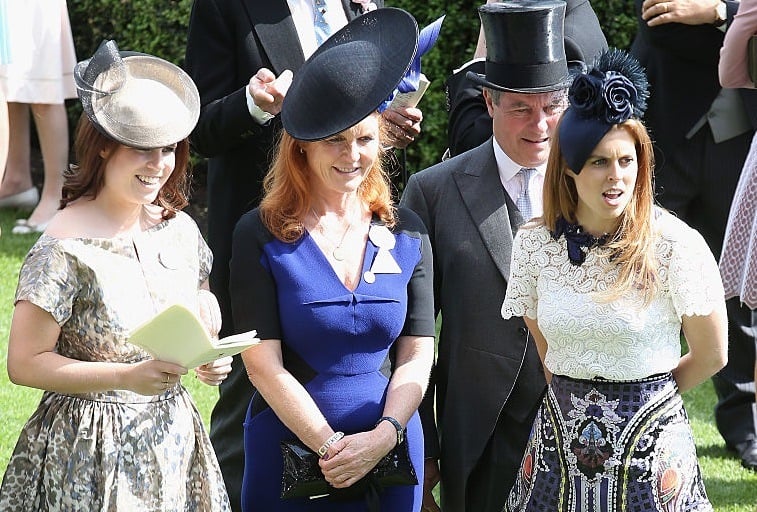 She may have caused rifts in the royal family once upon a time, but when it comes to her daughters, Sarah fiercely defends, supports, and loves them. Though Sarah tends to stay out of the spotlight these days, she couldn't help but come forward and speak proudly of her daughters when they attended an event to support young people with cancer.
People reports Sarah said, "They are the most humble people I know, and the Duke and I are lucky to have the most incredible young adults. They speak for themselves and their actions show their commitment and dedication to their grandmother and this country."
Not only that, but Sarah has taken many opportunities in the past to praise her daughters, too. From their charity work to their good grades, the duchess always mentions how intelligent, kind, and giving her girls are. In a recent interview with Harper's Bazaar, she added that her daughters "are extraordinarily bright." And she also mentioned that she's helped fund Eugenie and Beatrice throughout their lives so they can achieve their dreams. "We're a family unit and we lead by example. We support each other emotionally and we support each other health wise," she told The Daily Express.
She said they 'do everything together'
Not too many mothers and daughters can say they have a bond quite this strong. Sarah told Harper's Bazaar that she loves hanging with her girls — and Eugenie and Beatrice always welcome their mother out with them, wherever they may be. "We do everything together, even go clubbing, which caused some people to say, 'Can't you back off?'" Sarah added. She then quipped that she's asked her daughters in the past if they really want their mom to go dancing with them — and they said yes. According to Eugenie and Beatrice, Sarah is "hip-hop, crazy, mad," and that's part of the reason they love hanging out with her.
And when it came to Eugenie's wedding, Sarah was ready to take on any role necessary to make her daughter's big day as perfect as possible. As Town & Country notes one royal insider said, "Sarah is being very hands-on, but in a great way, and Eugenie wants her mum to be a big part of it all and will make sure Sarah is included in every aspect."
Eugenie and Beatrice say their mother is 'the most misunderstood woman in the world'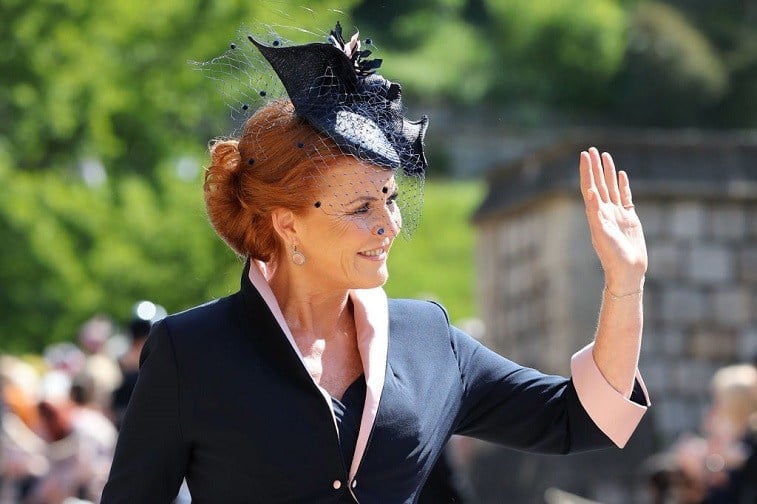 It's clear Sarah loves her daughters — and Eugenie and Beatrice have also commended their mother for hard-working, never-give-up attitude. They love her fierceness, her independence, and her ability to rise to the top of any tough situation that's been thrown her way.
Woman & Home reports Beatrice said, "My mother is the most misunderstood woman in the world. She creates joy and has the ability to give to everyone." And when it comes to giving back, it's true that Sarah's no slouch. She's discussed how her charity work has helped save her life and even made her a better mother to her daughters. And we've noticed how her humanitarian efforts have rubbed off on Eugenie and Beatrice, too, as they're both patrons of various organizations of their own.
Check out The Cheat Sheet on Facebook!