'The Twilight Zone': What Was Rod Serling's Favorite Episode?
Rod Serling was famous for hosting one of the most famous TV shows of all time: The Twilight Zone. In addition, he had significant creative input into the show. This raises an interesting question: Which episode of the show was his favorite? Here's a look at the episode he liked the most — and why it mattered so much to him.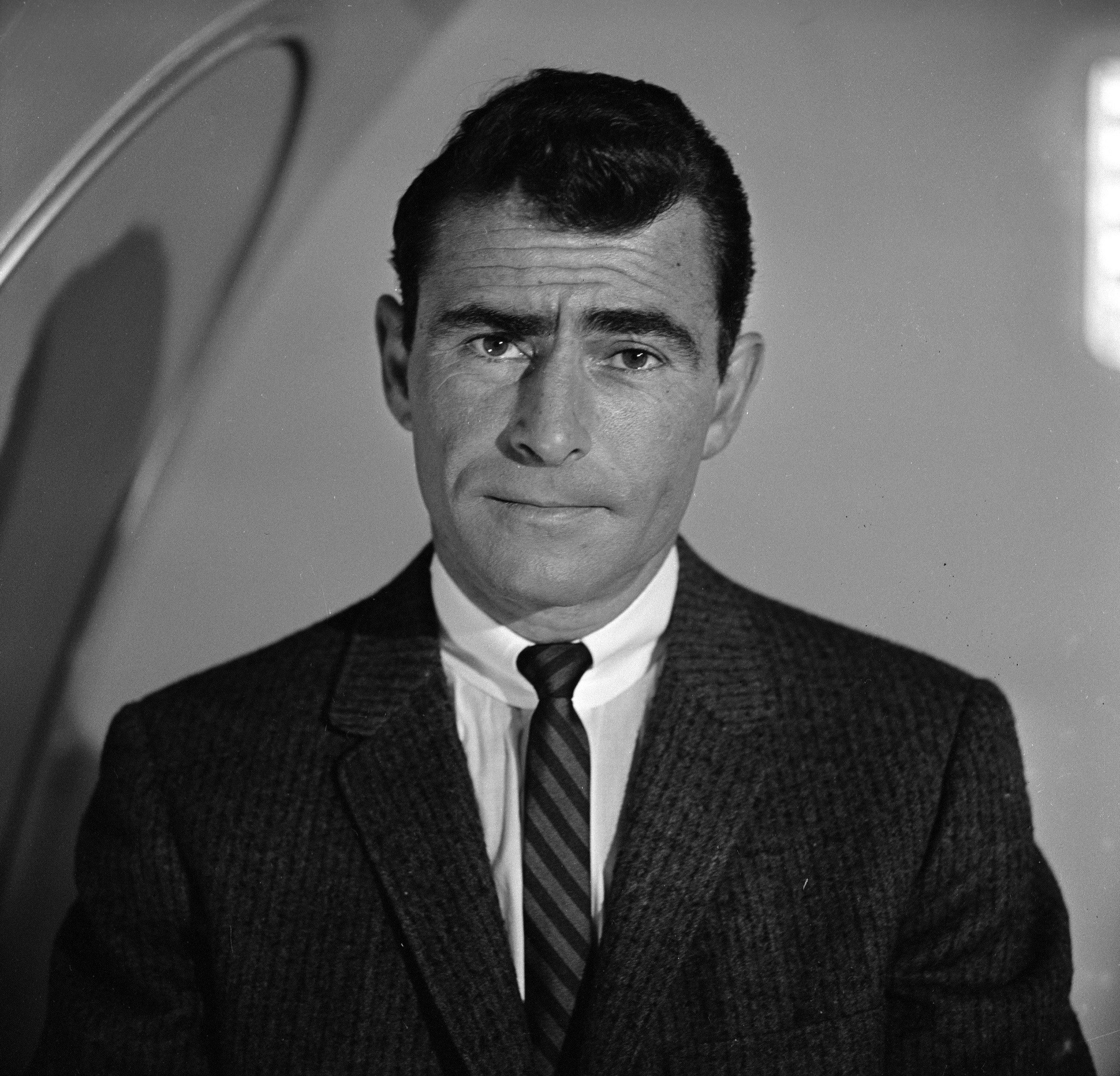 Why one episode of 'The Twilight Zone' mattered so much to Rod Serling and his daughter
Many episodes of The Twilight Zone were classics. For example, "Nightmare at 20,000," "Time Enough at Last," and "The Monsters Are Due on Maple Street" are iconic. However, Serling's favorite episode of his show was arguable a little more obscure.
During an interview with Syfy, Serling's daughter Jodi revealed she and her father cherished one episode above all: "Walking Distance." "Walking Distance" is the story of a man named Martin who mysteriously travels back in time to his boyhood and interacts with his younger self. During the episode, the younger Martin has a conversation with his father about the importance of moving on from the past. "I mean, there was just pieces of him in it, dealing with the loss that he had because he never saw his father, because he wasn't able to be released from the Army in time before his father died," Jodi revealed. "So it was a very personal story for him."
In addition, Jodi discussed how she loves the episode as well because it reminds her of her dad. "My father every summer would take a ride from our place on Cayuga Lake, which is in Ithaca, and he would ride an hour to Binghamton, New York, and revisit his hometown," she explains. "It was like his private journey of seeing his old house." She says the merry-go-round there reminds her of the merry-go-round in "Walking Distance."
How 'The Twilight Zone' reflected Rod Serling
In addition, Jodi gave fans insight into her father's connection to The Twilight Zone. "I think for my father, just about every character of every episode that he wrote were like pieces of him. [The series] just examined his soaring imagination and his overwhelming generosity and definitely his quest for heroism and his irrepressible wit and above all… his profound sense of decency."
Did 'Walking Distance' resonate with the public?
Clearly, "Walking Distance' mattered a lot to Serling. Did it resonate as much with audiences at large? It's difficult to say. In the 1980s, Steven Spielberg produced Twilight Zone: The Movie. The film is composed of six segments, four of which are based on episodes of the original Twilight Zone series.
None of the segments are based on "Walking Distance." According to Box Office Mojo, Twilight Zone: The Movie grossed over $29 million. Twilight Zone: The Movie didn't need a segment based on "Walking Distance" to be a success. Regardless, "Walking Distance" had a special place in Serling's heart.