'The Ultimatum': April Says She Returned the Car Jake Gave Her
April Melohn says she returned the car ex-boyfriend Jake Cunningham gifted her while they were still filming in recent Instagram question and answer.
Netflix's The Ultimatum: Marry or Move On couple April Melohn and Jake Cunningham almost eloped before coming on the show, and he gifted her an SUV at one point. However, as the two have parted ways, April revealed that she has since returned the car to Jake.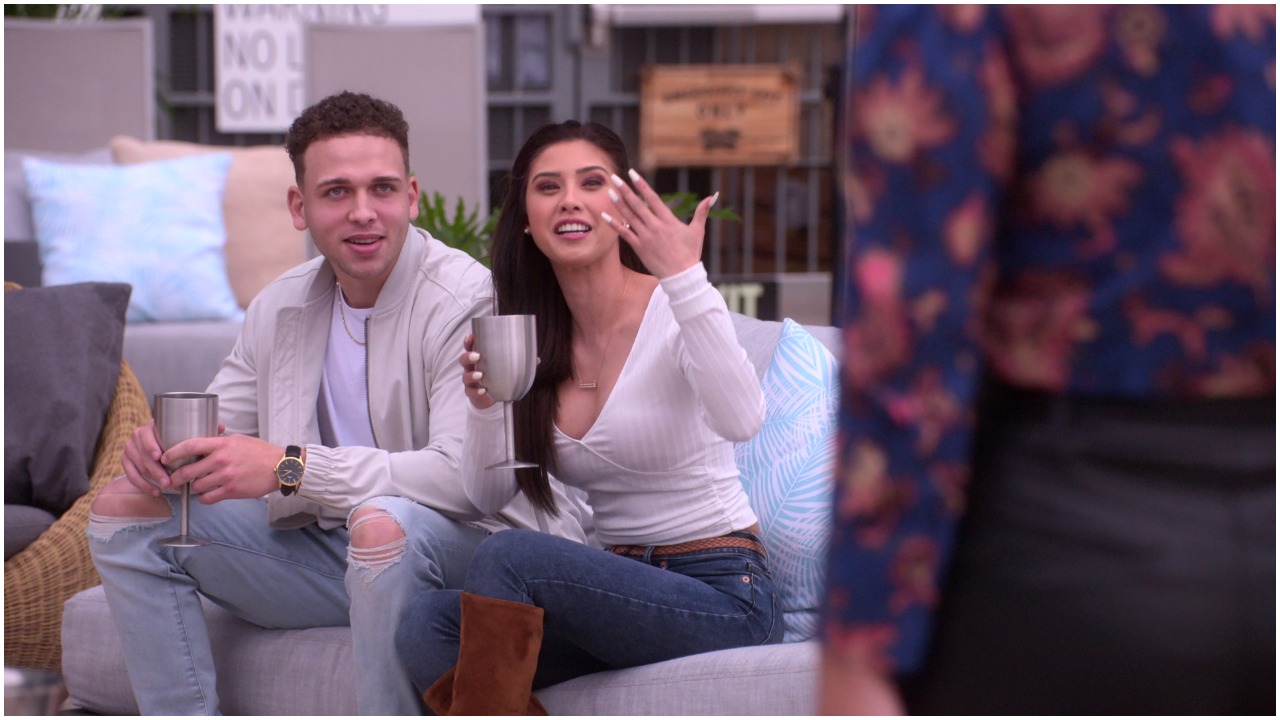 April Melohn returned the car Jake Cunningham gifted her
After The Ultimatum: Marry or Move On finale aired on April 13, April Melohn answered fan questions on her Instagram story.
One follower asked if she still owned the SUV her ex-boyfriend, Jake Cunningham, purchased for her.
April explained she returned the vehicle to Jake and reclaimed ownership of his work and travel car she had in her name while the two were still filming the show.
"To sum it up, we gave each other vehicles back while we were still figuring things out as emotions were at an all-time high," she clarified. Jake seemingly confirmed her account as he reposted the answer to his Instagram story.
Jake and April split during 'The Ultimatum' finale
The couple of two years appeared on the show when April dished Jake the ultimatum, noting she wanted to get married and have kids. However, he claimed he preferred to get his finances in order before starting a family.
They seemingly had a strong relationship before The Ultimatum, as April claimed the two nearly eloped at one point. Additionally, she told the other ladies that they operated as a married couple trying to start a family and revealed he had bought her a car.
Admittedly not interested in the experiment initially and confident he and April would get back together, Jake fell for trial spouse Rae Williams. On the other hand, she spent three weeks with Colby Kissinger after her first two options left the experiment early, engaged.
During their time apart, Jake realized he felt unheard in his relationship, ultimately deciding not to propose to April in the finale. However, he wanted to pursue something with Rae and offered her a destination trip.
April revealed she is dating someone else at 'The Ultimatum' reunion
A few months after filming, April reunited with the rest of the cast to discuss the season, now that they had time to watch their partner's experience. It's revealed that Jake and Rae didn't travel anywhere together as she apparently opted to work on her relationship with ex-boyfriend Isaiah "Zay" Wilson.
Additionally, April announced she had started dating someone new. After filming, she admitted to going back to Jake's house and staying with him for a couple of months before they ended things for good.
She then met her new boyfriend and noted he frequently tells her he wants to marry her. They've also seemed to have had the conversation about kids, and he appears on board in wanting a family with her as well.
Although April entered the show hoping she would walk away married to Jake, she doesn't regret the experience as she believes it worked out for the best. Jake is currently seemingly single. The Ultimatum: Marry or Move On is streaming on Netflix.