'The Ultimatum': April Wishes the Show Included Her Flirting With Another Man
April Mae talks about a moment 'The Ultimatum' fans didn't get to see.
The Ultimatum fans didn't get to see everything that happened while filming. April Mae revealed she wished fans got to see her flirting with someone else on the Netflix show.
Jake Cunningham accused April Mae of cheating during 'The Ultimatum'
The show asks cast members to break up with their original partners and live with someone else. This blurred boundaries where some stars were open to flirting with people who weren't even on the show like Colby Kiss. 
Jake accused April of cheating in a recent interview with Us Weekly. "I went by all of [April Marie's] guidelines because she wanted to do the show," he said. "Like, we can kiss a person. We can experiment with them. If that happens, then we'll be open and honest with each other. I was open and honest with her. She wasn't so much with me."
He claimed she did "a lot more" than kissing with someone who wasn't on the show. April also had an interesting quote in another interview.
April wishes the show included her flirting with another man
The season focused on April's boyfriend being interested in Rae Williams, and she was very upset about it. April wished there was balance showing someone seeing her as desirable.
"I was living with Colby, and I was just completely broken down. I went to the bar — I was just so distraught. My friends are like, 'Alright, we need to go out, and we need to have some fun because you're not in a good place,'" she revealed to BuzzFeed.
"This man came up to me, started massaging my neck in the club, and was like, 'You look like you've had a really rough day. What's your ethnicity? You're very beautiful,'" she revealed. "It didn't come out creepy at all. It came out as the most respectful first approach from a man to pursue a woman… I wish that part was put out there, because seeing Jake and Rae have that connection, I got in trouble for giving my phone out — but that's kind of what I was having. It just wasn't on camera."
April is in a new relationship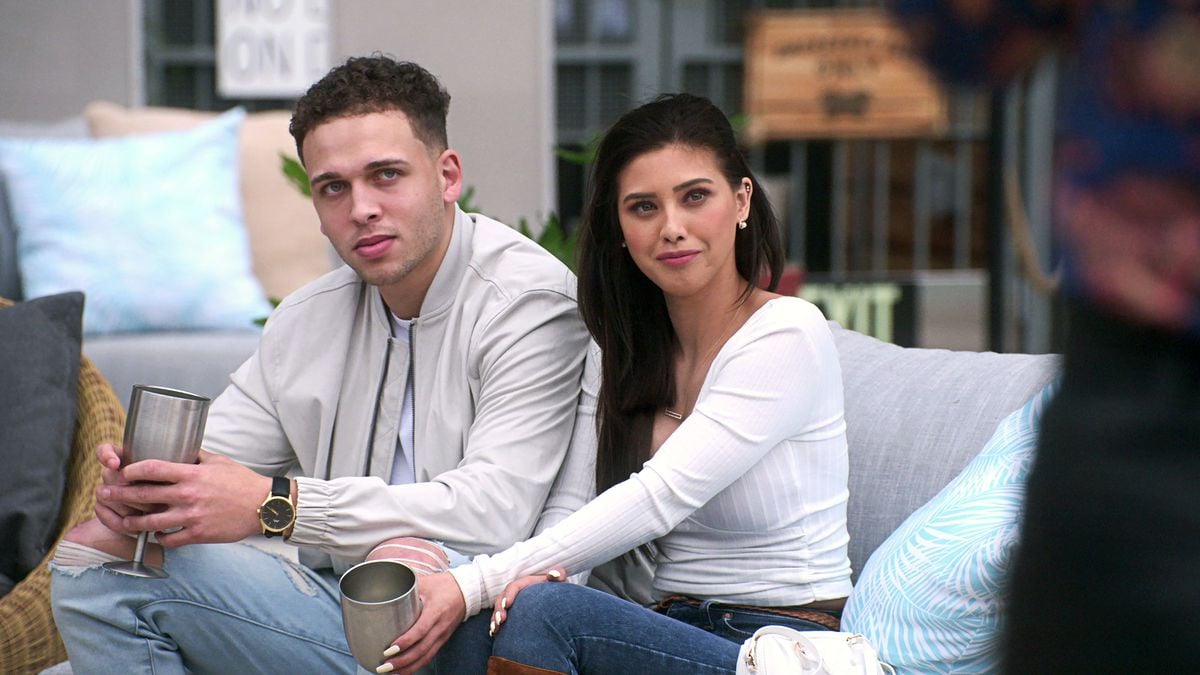 April revealed at the reunion that she's in a new relationship with an older man. They have already talked about marriage and having kids one day.
She posted her boyfriend, Cody Cooper on Instagram. April wrote in the caption, "Thank you for being YOU. Thank you for being the most amazing man, boyfriend, partner & best friend I could ever ask for. I love you, I respect you & I adore you for a million things."
Jake picked Rae instead of proposing to April at the end of the season. But Jake and Rae are currently just friends.