'The Ultimatum' Called Out For Lying About Cast Members' Ages
Netflix new dating series 'The Ultimatum' has been called out by Lauren Pounds and other avid fans who believe the show is lying about cast members' ages.
Netflix's new dating series, The Ultimatum: Marry or Move On, follows couples as they put their relationship to the test to decide if they want to marry their partner or end things for good. However, viewers and cast member Lauren Pounds notice the show has listed them at a younger age.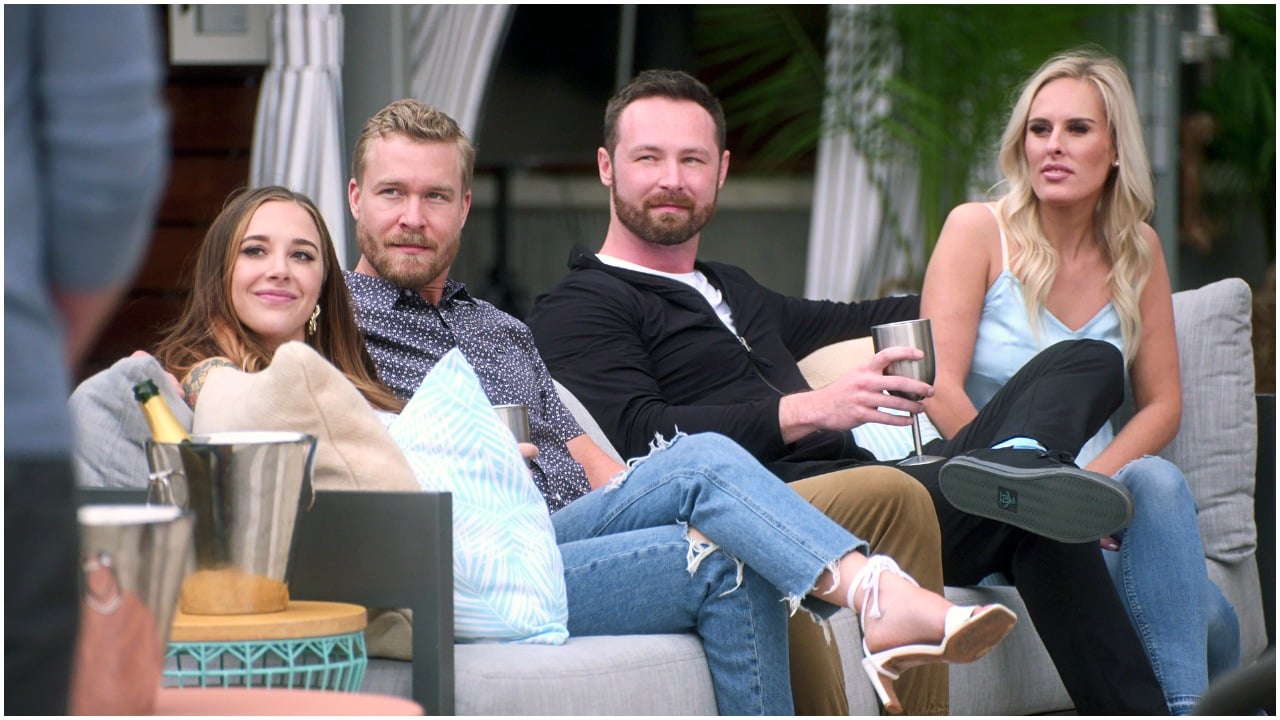 A couple of 'The Ultimatum' cast members are listed with a younger age
Wanting more insight on The Ultimatum cast and searching for spoilers, many viewers combed through their social media.
While they might not have been successful in finding out which couples are still together, they did discover that the Netflix show portrayed two female cast members younger than their actual age.
For example, avid fans noticed Alexis Maloney, who the show listed as 25, recently turned 27 in November 2021. According to Elite Daily, Netflix filmed the dating experiment in Austin, Texas, around spring 2019. Therefore, Alexis would've been 26 at the time of filming.
Lauren Pounds also noticed the discrepancy in ages as she posted a screenshot of her caption, "30 and thriving," and a follower's comment wondering why the show portrayed her as 26. She uploaded it to her Instagram story, including a photo of her in-show title that lists her name and age, with a red circle around the latter. Lauren wrote, "Beyond interesting. So it's OK for a man on TV to be 30, but we have to lie about age if the woman is?" The partner, and now assumed fianceé Nate Ruggles, is listed, assumingly correctly, at 30-years-old.
Alexis Maloney and Lauren Pounds got engaged during 'The Ultimatum'
After dating for two years, Alexis and boyfriend Hunter Parr, 28, agreed to the experiment after she gave him the ultimatum.
During the first episode, he admitted he wasn't ready to propose to his girlfriend but would get engaged soon if he met the right person.
Alexis and Hunter reconnected after all the couples participated in an eye-opening game of "Never Have I Ever," and she shared her fears about the experience while he seemed optimistic. When it came time to choose who they wanted as their trial partner, Hunter turned down April Melohn and instead proposed to Alexis.
Shortly later, Colby Kissinger attempted to ask Lauren to become his trial wife, but Nate interrupted and proposed. The proposal came as a shock due to their differing opinions on having children. However, Nate, who gave Lauren the ultimatum, as a result, insisted creating a family no longer mattered to him. 
'The Ultimatum' finale airs on April 13
After Alexis, Hunter, Lauren, and Nate walked away from the experiment, the remaining couples spent three weeks together. Jake Cunningham and Rae Williams almost immediately developed a strong connection as they shared very similar backgrounds.
However, he has a strong bond with April in which, she claims, their family members believe the two are already married and have tried to have kids together. Rae and boyfriend Zay Wilson had communication issues, mainly due to her feeling unheard, and the two called it quits after she hit him following his night out.
Madlyn Ballatori and Colby, who had dated for a year before he gave her the ultimatum, entered the show with him intent on proving they should get married. Madlyn tried to give their relationship another chance following the experiment.
However, she caught him texting girls he met at a club and dumped him after he refused to take responsibility. Finally, it's unclear where Shanique Imari and Randall Griffin stand, as they seem to have the same issues. The Ultimatum finale and reunion air on April 13, 2022, on Netflix at 3 a.m. EST.