'The Ultimatum': Jake Says April Dragged Him on the Show for Fame
Jake Cunningham says ex-girlfriend April Melohn dragged him on the show for fame. He also claimed she would choose social media over him.
Couple Jake Cunningham and April Melohn participated in Netflix's dating series The Ultimatum: Marry or Move On, hoping to get much-needed answers about their relationship. However, Jake claims April dragged him on the show because she wanted fame.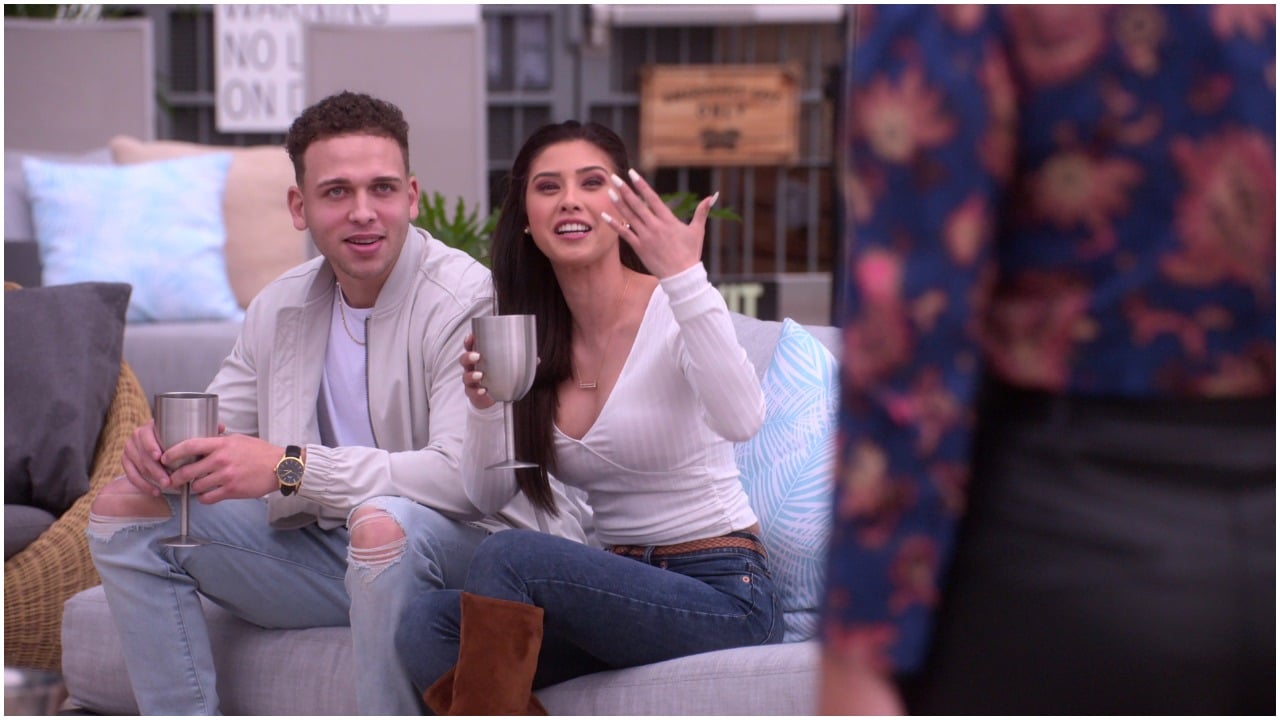 Jake Cunningham says April Melohn dragged him on 'The Ultimatum' for 'fame'
Speaking to Buzzfeed, when the show premiered in April 2022, Jake Cunningham claimed his then-girlfriend of two years, April Melohn, dragged him on The Ultimatum: Marry or Move On as a way to acquire fame.
Before the show, he said he planned a surprise proposal for her during a two-week cruise. However, filming for the reality dating experiment conflicted with his plans, resulting in him having to cancel.
Even though he repeatedly expressed his disinterest in participating in the series, the veteran says they went through with it because April wanted to do the show "for fame."
According to Jake, he never thought his girlfriend did it for their relationship as he had already planned an engagement, bought her a car, and attempted to purchase a house together to prove he wanted to take the next step. However, he noted, "I think fame trumped a little bit more."
He also said April admitted she would choose social media over him
Even though Jake reportedly nearly "backed out" the night before filming started due to his stress and anxiety, he said he went through it because he knew April wanted to become famous.
Additionally, the military veteran claimed she owned up to her true intentions in a scene the show didn't feature. He reports a producer asked April if she would pick him over social media and claims his then-girlfriend admitted she wouldn't.
Finally, Jake revealed he didn't know about the "ultimatum" part of the reality show until the producers told them during their first interviews.
While he knew they would date and live with the other castmates before reuniting with their original partner for three weeks, Jake says he and others didn't realize marriage had anything to do with it. "That was a big shocker to us," he admitted.
Jake and April broke up during 'The Ultimatum' finale
April issued Jake the ultimatum as she wanted to get married and start a family sooner rather than later. However, he preferred to first get into a more financially responsible part of his life.
While he quickly connected with Rae Williams, the guys April spent most of her time with proposed to their original partners before the experiment began. Therefore, she ended up with Colby Kissinger, and they both decided to focus on bettering themselves.
During their time apart, they realized him not feeling heard in their relationship played a part in their miscommunication. However, when they reunited, it seemed a little too late as Jake wanted to pursue a relationship with Rae. Therefore, he chose not to propose to April during the finale, resulting in their break up, and he invited Rae on a destination trip.
At the reunion, it's revealed that the two never went on vacation as she tried to work things out with Zay Wilson. Additionally, April said she had since moved on and began dating someone new, who she says is ready for marriage and fatherhood. The Ultimatum: Marry or Move On is streaming on Netflix.