'The Ultimatum': Lauren Says She Didn't Plan on Choosing Colby for Her Trial Spouse
Lauren Pounds claims she didn't intend on picking Colby Kissinger for a trial spouse during 'The Ultimatum' if Nate Ruggles hadn't proposed as many fans would've thought.
When Netflix's The Ultimatum cast speed dated each other before making selections for their trial marriages, Lauren Pounds seemed to connect with Colby Kissinger the most. However, she later claimed she didn't plan on choosing him if boyfriend Nate Ruggles hadn't proposed.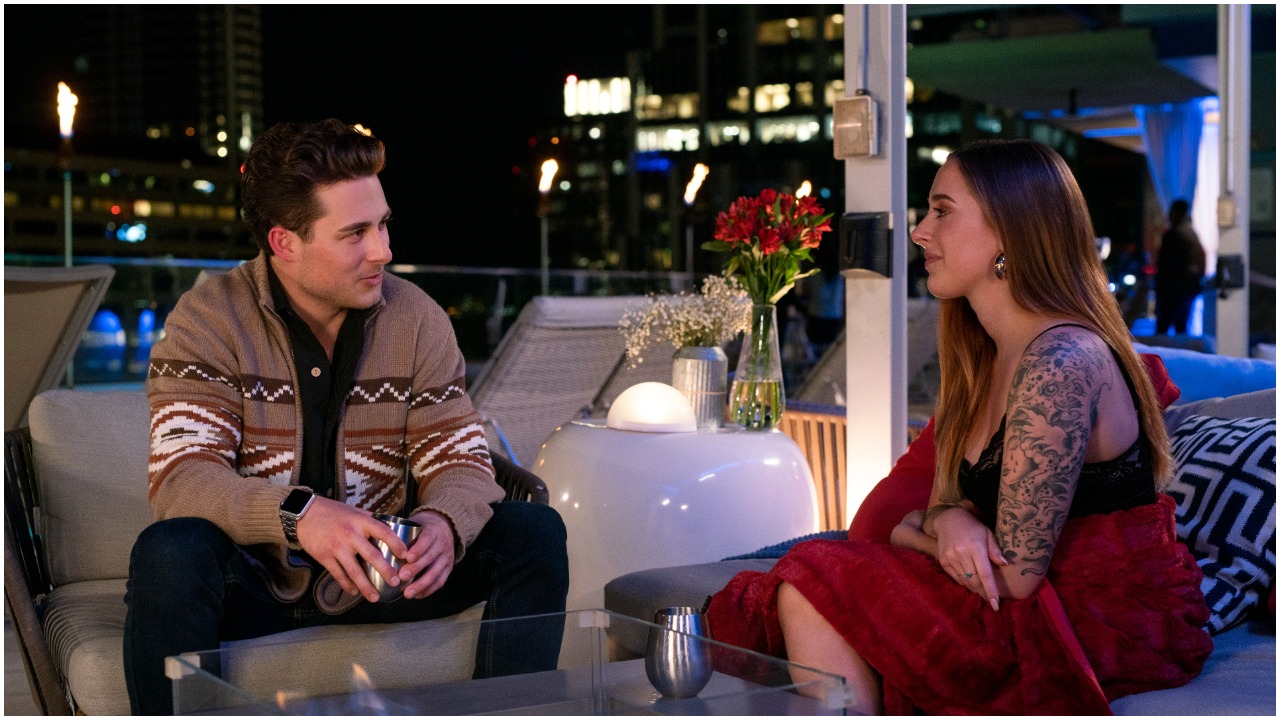 Lauren Pounds wasn't going to choose Colby Kissinger as a trial husband
After The Ultimatum: Marry or Move On finale and reunion aired, Lauren Pounds posted an Instagram prompt for her followers to ask questions.
One fan wondered who she would've chosen had Nathan not proposed, and Lauren admitted she didn't plan on choosing Colby Kissinger, as expected. Instead, she would have picked Hunter Parr as her trial spouse.
According to Lauren, she saw Hunter and his girlfriend Alexis Maloney in the hotel lobby the morning before making selections. The cast member claims she told Alexis about her intentions of picking her boyfriend.
While Alexis "was so sweet about it," Lauren noted that "poor Hunter probably felt so awkward knowing he was going to propose that night." Regardless, the cast member remembers it as a funny story, adding, "I laugh every time I think about it."
Nate Ruggles took girlfriend Lauren on 'The Ultimatum'
As the couple of two years couldn't compromise on children, Nate Ruggles gave his girlfriend Lauren an ultimatum, repeatedly pointing out the importance of becoming a father to him.
She connected with Colby early on, and they discussed her disinterest in starting a family. Lauren opened up a little more about her reluctance, admitting she feared Nate's busy career would keep him from raising the children full-time with her.
She enjoyed the ease at which they could discuss her feelings and appreciated his positive outlook. Additionally, Colby listed Lauren as his "number one," pointing out that he felt he could help her work through her mindset surrounding having a family.
Even though she was hesitant as he made his love for girlfriend Madlyn Ballatori clear, Colby promised he would put his everything into their trial marriage.
Lauren and Nate are still together and have agreed to have one child
Nate connected with multiple ladies during his dates, admitting he found himself stuck between options. He frequently expressed his interest in becoming a father and how Lauren's disinterest in starting a family with him resulted in him bringing her on the show.
When it came to picking trial spouses, he seemed set on Shanique Brown. However, she went first and selected Isaiah "Zay" Wilson." He also wanted to partner with April Melohn, who picked Hunter before he proposed to Alexis, and told Madlyn he planned to choose her before Colby picked Lauren.
Nate then proposed to her, not trusting Colby's intentions with his girlfriend over the next three weeks. Most of the cast, including the hosts, didn't understand the proposal as they seemingly hadn't resolved their main issue.
However, Nate insisted he wanted to marry Lauren and no longer cared about starting a family. The engaged couple left the experiment early but returned for the reunion. They revealed they had since gone to therapy and compromised to have one child together. oThe Ultimatum: Marry or Move On is streaming on Netflix.