'The Ultimatum': Most Popular Cast Members According to Instagram Followers
'The Ultimatum' cast members are active on Instagram, even offering personalized Cameo videos. Here is a list of the reality stars ranked in terms of Instagram following.
Many of The Ultimatum cast are active on social media after appearing on Netflix's newest dating reality experiment, even joining Cameo. Here are the most popular cast members, according to Instagram followings.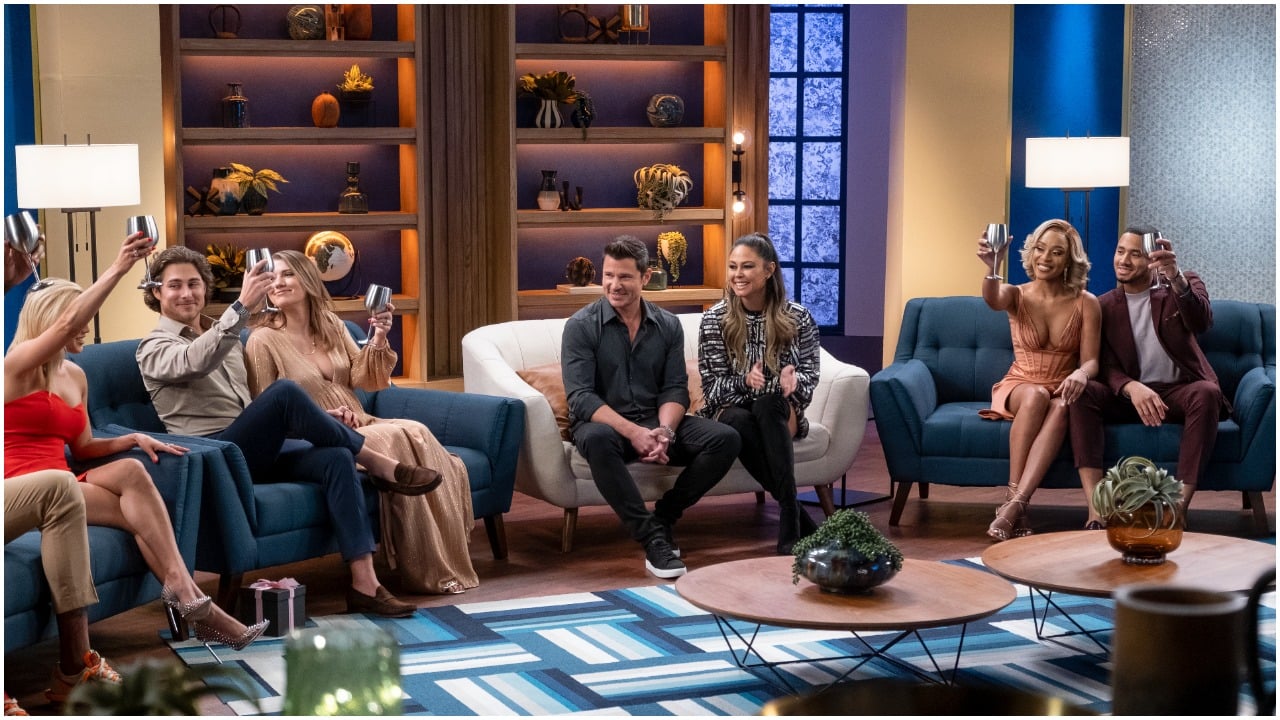 April Melohn has the most Instagram followers out of 'The Ultimatum' castmates
Wanting to start a family as soon as possible, April Melohn gave her boyfriend Jake Cunningham the ultimatum. After the two guys she spent the most time connecting with proposed to their original partner, April ended up with Colby Kissinger for her three-week trial marriage. She understood how unheard Jake felt in their relationship and vowed to change, but he didn't want to propose to her. Therefore, the couple split during the finale. She has since revealed her new boyfriend, a Texas native named Cody Cooper. As of publication, April has the highest Instagram count of her castmates, with 299,000 followers. Jake has 130,000.
Rae Williams is next on the Instagram follower list
Rae Williams brought her boyfriend Isaiah "Zay" Wilson on the show as she felt ready to start her career and a family. However, he considered Rae his first romantic relationship and didn't know if he wanted to settle down yet. Rae opened up about her issues with Zay throughout their time apart, admitting it bothered her that he never posted pictures of her on his social media. Additionally, she tended to shut down during their disagreements due to how reactive he gets. On the other hand, Zay realized he was ready for marriage and wanted to tie the knot with his girlfriend. When he didn't come home until late the following morning after an argument, Rae admittedly got physical with him and ended their relationship. She later agreed to a destination trip with Jake but did not go when she and Zay tried to work on their relationship. Rae has an Instagram follower count of 184,000.
Shanique Brown has 154,000 Instagram followers
Shanique is next on the list with 154,000 Instagram followers. She brought boyfriend Randall Griffin to The Ultimatum, determined to get married and start a family. However, he wanted to become more financially responsible first and didn't think they were ready for the next step. She paired with Zay, who has 132,000 Instagram followers, as her trial spouse as the two felt they "challenged" each other. During their three weeks, the couple got into an explosive argument and hooked up but ultimately decided they wanted to get back with their original partners. Shanique and Randall got engaged during the series finale.
Madlyn Ballatori has the fourth-most Instagram followers
Her boyfriend Colby Kissinger issued her the ultimatum when she admittedly didn't know if she saw herself marrying him. She connected with Randall, who is next on the list with 149,000 Instagram followers, fairly early, considering him "very sexy." The couple had a solid three-week trial marriage, and he admitted he loved her and appreciated her for being a good listener.
When she reunited with Colby, the two seemingly started strong until she discovered he hooked up with a girl he met at a club. After he refused to admit to it, she dumped him before accepting his proposal and marrying him during the finale. The married couple returned for the reunion seven months pregnant. She currently has an Instagram following of 150,000.
Colby Kissinger has over 100,000 Instagram followers
With 117,000 Instagram followers, Colby is the eighth-most popular cast member. During his speed-dating process, he connected with Lauren Pounds, claiming he thought she brought out the best in him. After choosing her as his trial wife, boyfriend Nathan Ruggles proposed to her. Wanting to make the most out of his time, he paired with April and felt he learned a lot about himself during those three weeks.
Alexis Maloney is the ninth-most followed 'The Ultimatum' cast member
Ready to settle down and get married, Alexis issued boyfriend Hunter Parr, who has the second-least Instagram followers of the cast with 23,000, the ultimatum. But, he admitted he could see himself getting engaged tomorrow if he met the right person. She seemingly only connected with Colby during speed dating, but he admitted he didn't see a future with her or find her attractive. After declaring her love for Hunter when they began picking trial spouses, he proposed to her. They are scheduled to marry in June 2022. She currently has 112,000 Instagram followers.
Lauren Pounds and Nathan Ruggles are the least-followed couple
Nate brought his girlfriend on the show after they could not compromise on having children. She admitted she didn't see herself becoming a mother while he repeatedly talked about how important fatherhood is to him. Lauren opened up to Colby about her feelings regarding having kids while he connected with others on their shared interest in starting a family.
Although he planned to partner with a couple of women for the trial marriages, he ultimately proposed to Lauren, no longer considering kids a deal-breaker. When they returned for the reunion, the couple said they compromised and agreed on one child. She is the least-popular female cast member on Instagram with 75,000 followers, and he with 20,000 followers.