'The Ultimatum' Spoilers: Alleged Friend Claims 1 Couple Is Currently Married With a Baby
A couple from Netflix's new dating show, 'The Ultimatum: Marry or Move On', are reportedly currently married with a baby, according to an alleged friend.
Netflix's new dating series The Ultimatum: Marry or Move On follows couples who agreed to test their relationship by living with a trial spouse for three weeks to determine if they want to get married or go their separate ways. Before the series finale aired, an alleged friend of one couple claimed they are currently married with a child.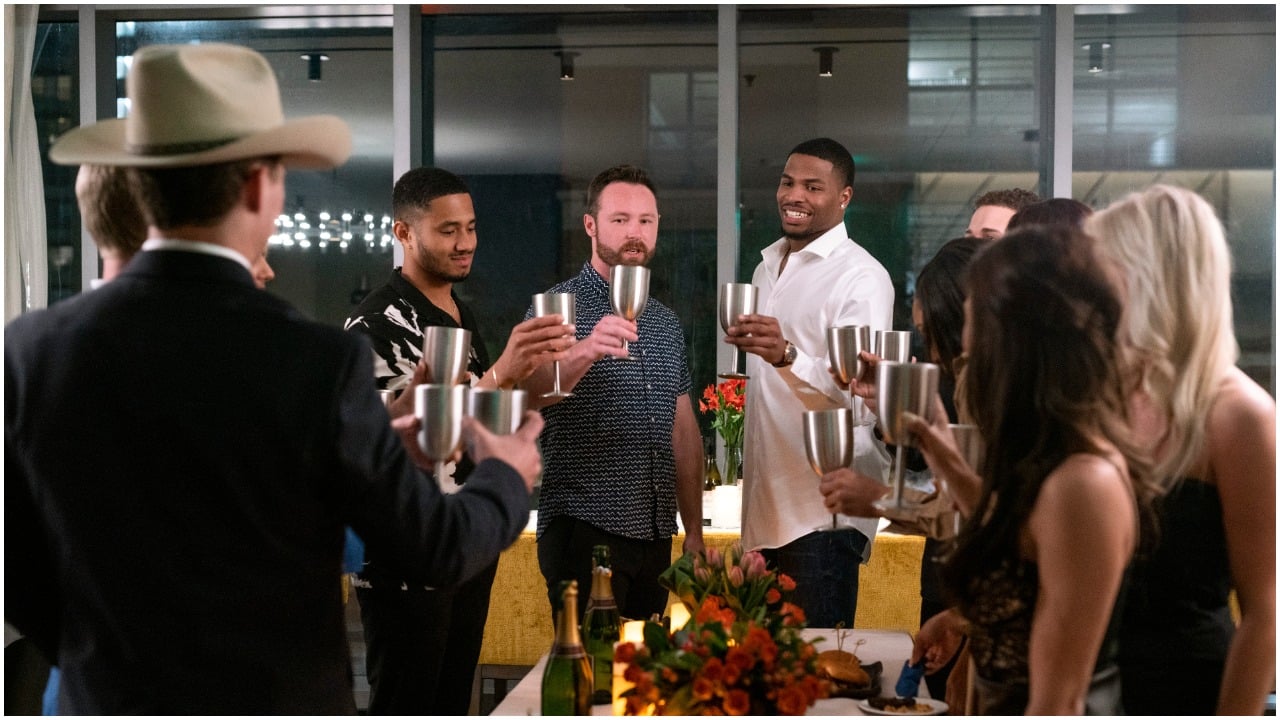 Madlyn Ballatori and Colby Kissinger are reportedly married with a child
After dating for a year, Colby Kissinger, 25, gave his girlfriend Madlyn Ballatori, 24, an ultimatum as he believes he's ready for marriage and wants to get engaged.
The couple spent three weeks apart with their trial spouses and initially tried to get back together after reconnecting.
However, Madlyn called it quits before the finale after he repeatedly blamed her for his "outsourcing" at the club.
Although the series conclusion hasn't premiered yet, a Reddit user who claims they personally know Madlyn and Colby revealed that they are currently married and have a baby together.
Colby gave Madlyn the ultimatum after a year of dating
When Colby and Madlyn entered the experiment, she claimed she loved her boyfriend but didn't think she was ready to tie the knot and admits she wonders about dating someone else.
Although he's afraid to lose who he considers the love of his life, Colby also wants someone ready for marriage. When it became clear that he didn't plan on pursuing anything with Alexis Maloney, she became annoyed and told Madlyn that he wasn't a good guy.
Meanwhile, Colby cried in the bathroom afterward as he began realizing how much he loved his girlfriend. However, he continued in the experience and connected with Lauren Pounds as he believed he could help her work through her feelings about not wanting a child. Colby promised he would put his all into the experience and not use her as a distraction from Madlyn, but he didn't get the chance.
When it came time to choose their trial partner, her boyfriend Nate Ruggles proposed to her, insisting he no longer cared that she didn't want to have a family. Therefore, he ended up with April Melohn, with whom he connected initially. The two didn't have a solid romantic bond, and they both focused on working on themselves while together.
Madlyn broke up with Colby before 'The Ultimatum' finale
Madlyn spent her three weeks with Randall Griffin, who she admitted she found the most attractive. Throughout their time together, she noted how much she enjoyed his ability to listen, pointing out she felt Colby stayed the center of attention.
Additionally, her friends approved of him, admitting they liked him more than her ex. During a dinner with the other female cast members, Madlyn bragged about her attraction to Randall and claimed he "intentionally" kissed her off-camera.
She also revealed she doesn't want to marry Colby and believes it's the person, not a timeline. Meanwhile, Randall sang Madlyn's praises as he found her "more accepting" and helped him get in touch with his emotions. However, their enjoyable time together hit a patch when Randall didn't have sex with Madlyn as she wanted, noting he wanted to connect emotionally and still wanted to figure things out with their exes.
Once she reconnected with her boyfriend, Madlyn caught him texting other girls he met at a club, and they got into several fights after he refused to take responsibility. Despite her initially trying to work it out, ultimately, it became too much for her, and she called it quits before the finale. The Ultimatum airs on Netflix.