'The Ultimatum': Zay Says 'It Takes a Lot to Be the Bigger Person' After the Reunion
Emotions were high at the reunion of The Ultimatum. That was especially true for Rae Williams and Zay Wilson. He still has a lot to say after the episode was released on Netflix.
Zay and Rae argued in 'The Ultimatum' reunion
Zay and Rae revealed they tried to work on their relationship again after filming the show. That didn't work, and they broke up again. They then addressed how Zay hooked up with Shanique Imari, which was a complete surprise to Rae. 
"No, Zay did not tell me about that," she told Vanessa Lachey. "And on top of Zay not telling me,  he constantly accused me of doing stuff like that with Jake [Cunningham] when I didn't. But you wanna know why there's not a video of me and Jake in bed like that? Because that didn't f*cking happen."
Rae claimed Zay was angry with her for hanging out with Shanique after the season, and now she realized why. Zay claimed he takes accountability for his actions, but Rae accused him of trying to flip the situation on her. He then walked off the set.
Zay posts about being the bigger person
Zay shared the clip of Rae telling him off for not telling her about his intimate night with Shanique on his Instagram Story on April 15. He then wrote, "It takes alot [sic] to be the bigger person."
Later in the story, he shared a post that read, "N*ggas love pulling that 'we ain't together' line, but as soon as I start showing you how much we ain't together, now you can't breathe correctly." The reality star wrote "LMAO" with a laughing emoji.
He also shared "the same hot water that softens the potato hardens the egg" and wrote, "We are all built different." Zay shared some positive moments from the reunion, like a picture of him posing with April. "Went through tough times with my dawg we never folded & always kept it 100 I'm so proud of you lil sis," he wrote. "Keep being you."
Rae addressed her big blow-up on Zay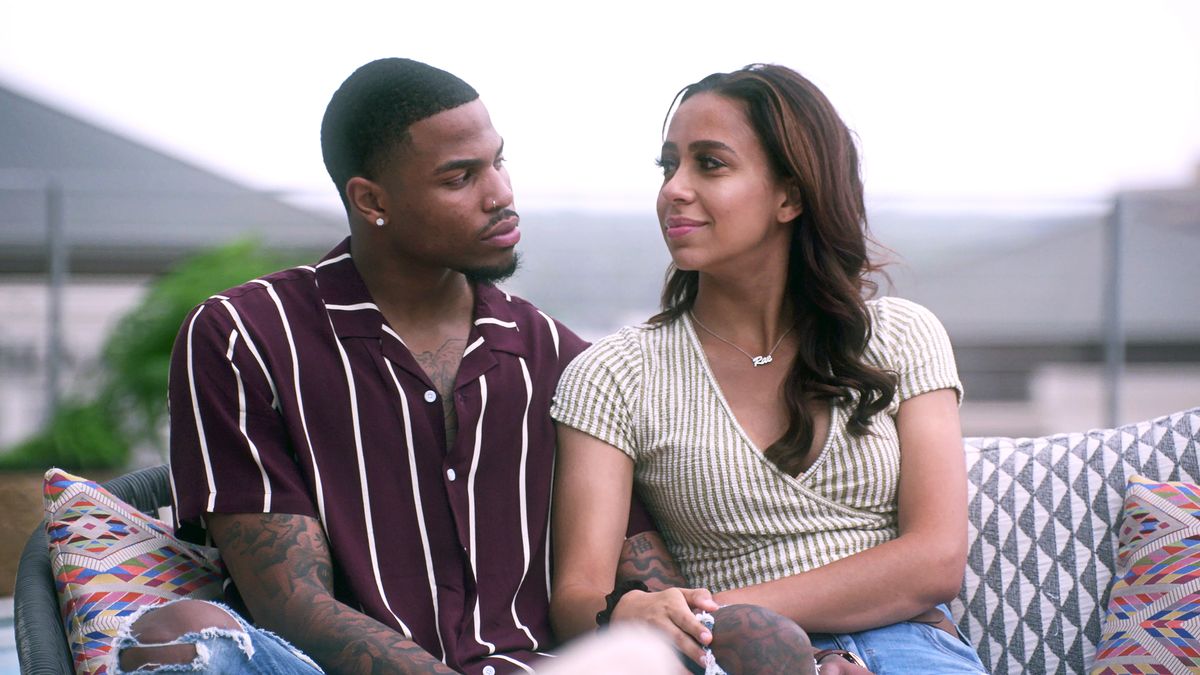 Rae talked about what happened leading up to that heated reunion moment on TikTok. She claimed producers took their phones away before the reunion. The cast then privately watched the show before the premiere.
This means Rae watched the scene of Shanique and Zay in bed together for the first time alone."You will never understand what it felt like to find out that way," she said. "I got hate for not showing my emotions; now I'm getting hate for spilling them out."