'The Umbrella Academy': 4 Times Diego Showed His Soft Side
'The Umbrella Academy' Season 3 premiere is right around the corner, but to take our mind off the wait, let's look at some of Diego's softest moments in the series.
The Umbrella Academy Season 3 premieres toward the end of June, and we still don't have a full-length trailer. If we did, we'd be dissecting every frame. Since we're at the mercy of Netflix, instead, let's take a look at five times Diego (David Castañeda) dropped the tough guy act and showed his soft side.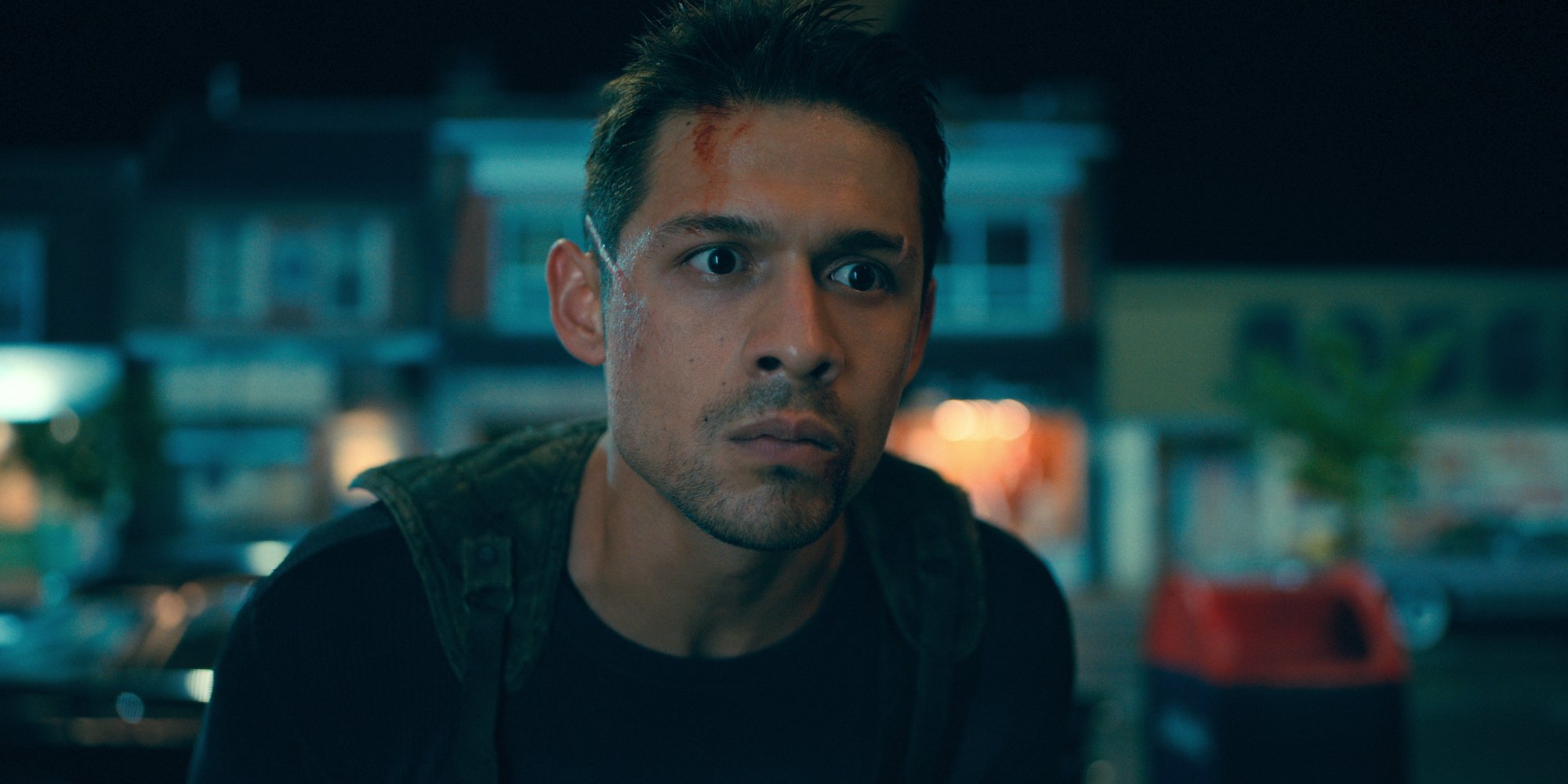 Diego 'killed' his mom to keep her from suffering in 'The Umbrella Academy' Season 1
We know this is a controversial moment for many The Umbrella Academy fans. At first glance, this might seem like a cruel move on Diego's part, but allow us to explain. Diego and Grace (Jordan Claire Robbins) had a closer bond than any of his other siblings. In flashbacks, we learn that Reginald's (Colm Feore) treatment of Diego caused him to develop a stutter as a child. Grace worked with him to overcome the speech impediment, and she's someone Diego has always had a soft spot for in his life. 
In The Umbrella Academy Season 1, Grace only has Pogo to keep her company in the house, and the technology keeping her alive seems to be misfiring. Diego finds her sewing some fabric in a chair, but she doesn't realize she's running the thread through her arm and not the material. (Grace is a robot. No need for panic.) Even though it breaks his heart, he unplugs her wiring to give her some relief. 
Diego is the only sibling who pays attention to Klaus in season 1
Klaus (Robert Sheehan) is a lot to handle. The wildest of the seven Hargreeves children, Klaus uses drugs and alcohol to temper his ability to see and talk to the dead. Talking to Klaus feels like running a marathon, but Diego powers through, unlike the rest of The Umbrella Academy. Luther, Allison, and the rest of the crew write Klaus off as a lost cause, but Diego gives him the tough love he needs. When Klaus asks Diego to help him get clean, Diego obliges. We're not sure if any of the others would have helped.
In 'The Umbrella Academy' Season 2, Diego is the only one who buries Elliott
The Umbrella Academy Season 2 introduces us to Elliott. When the Hargreeves landed in the 1960s at different times, Elliott kept track of them. Eventually, he helps Number Five by locating the others, but unfortunately gets caught in the crossfire of the Hargreeves and The Commission. After the Swedes ruthlessly murder Elliott, Diego is the only one who thinks he needs a proper burial. Sure, it might seem small when you look at the big picture, but it shows Diego's compassion underneath that rough exterior.
'The Umbrella Academy' Season 2 features a sweet reunion between Diego and Ben
For most of The Umbrella Academy, only Klaus can see Ben (Justin Min) as a ghost. Klaus doesn't let on that Ben is always with him, thanks to his supernatural power, until Ben forces Klaus to let him "borrow" his body in season 2. In Klaus' body, Ben proves it's really him, and Diego can hardly contain his excitement. He pulls him into a huge hug and tells Ben how much he's missed him over the years.
The Umbrella Academy Season 3 premieres on Netflix on June 22, 2022. Hopefully, the new season keeps giving us adorable moments with Diego for us to swoon over as we watch.