'The Umbrella Academy': Aidan Gallagher Explains Why Five Neglected To Go by His Name
Fans of The Umbrella Academy have many burning questions surrounding Aidan Gallagher's character Number Five. The talented young actor cleared up one of those mysteries, explaining why Five opts to go by his assigned number instead of an actual name like the rest of his siblings.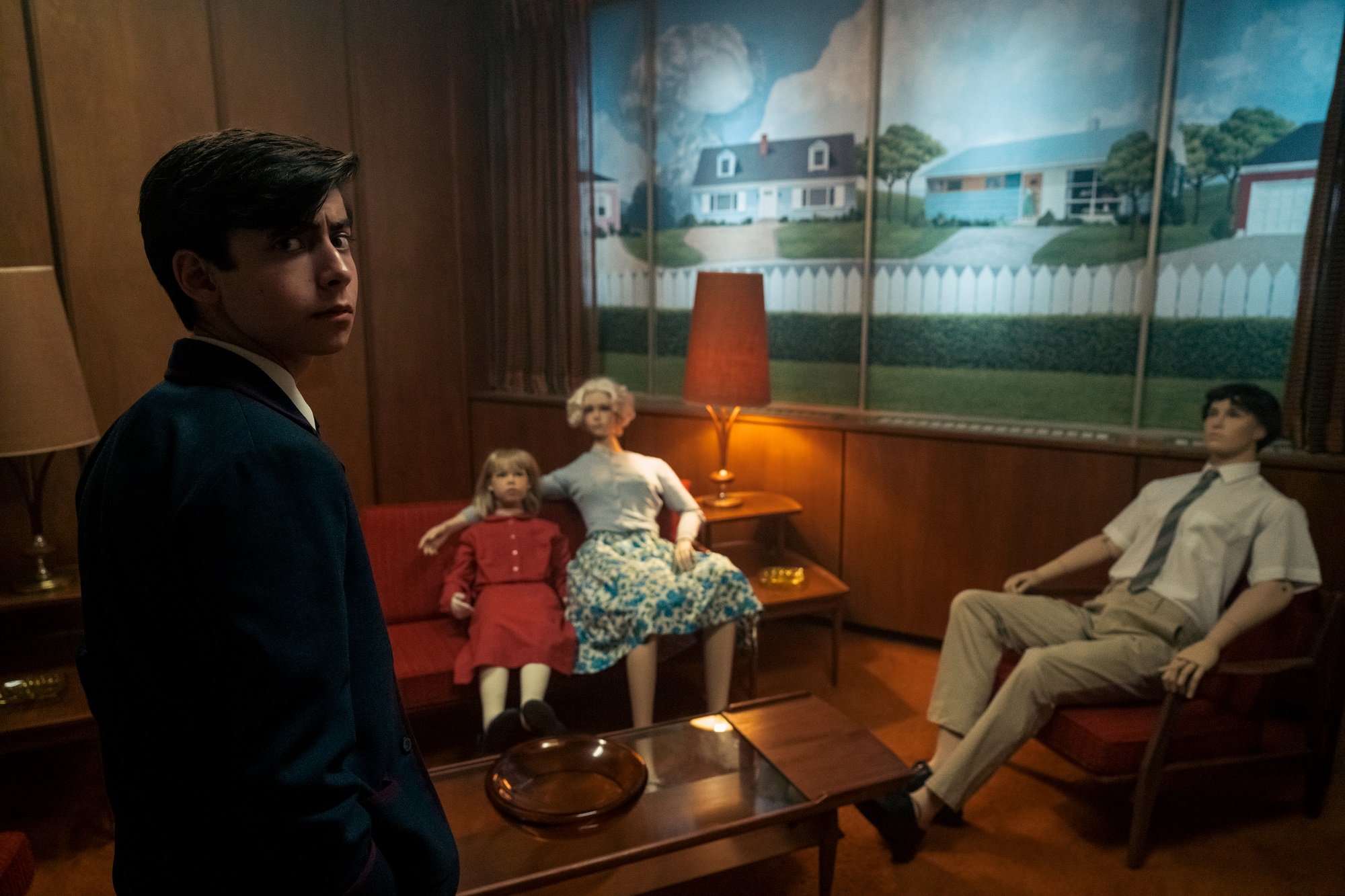 'The Umbrella Academy' were assigned numbers, not names 
The Umbrella Academy is based on the Dark Horse Comics, written by Gerard Way and Gabriel Bá. Both the show and the source material are about the Hargreeves, a family of super-siblings with extraordinary powers.
Sir Reginald Hargreeves (Colm Feore) is both their adoptive father and their mentor. But instead of calling his children by name, Sir Reginald refers to his children by their assigned number. This helped maintain a militarized feel for the children living and learning in the Umbrella Academy.
Does Number Five have a name in 'The Umbrella Academy'?
All of the Hargreeves siblings have actual names — except for Number Five.
Number One is Luther (Tom Hopper), whose alias is "Spaceboy."  
Number Two is Diego (David Castañeda), also known as "The Kraken."  
Number Three is Allison (Emmy Raver-Lampman), whose alias is"The Rumor."  
Number Four is Klaus (Robert Sheehan), also known as "The Seance."  
Number Six is Ben (Justin H. Min), whose alias is "The Horror."  
Number Seven is Vanya (Ellen Page), also known as the "White Violin."  
Five is the only sibling whose name fans don't know. According to showrunner Steve Blackman, Grace (Jordan Claire Robbins), the children's primary caregiver and adoptive mother, is the one who suggested giving them names.
"Grace helped the kids choose names that were popular from their birthplaces," Blackman explained on Reddit. "However, Five couldn't decide on one before getting lost in the apocalypse. Now, he just likes the name." It's unclear whether Grace helped him chose a name or if Five rejected to be part of the entire name-choosing process. 
Aidan Gallagher says Number Five doesn't go by a name to be 'spiteful' 
During an interview with Collider, Gallagher opened up about his character and why he chooses to go by Number Five. 
"In Season 1, they referenced each other by name there, and Five was in that, but he's never gotten a name," he explained. "I suppose Grace was choosing names for the children, and there may have been one for Five, but it's my understanding that he rejected it." 
Gallagher believes Five thinks of his number "always [superseding] him." Choosing to go by Number Five instead of a name "was almost a resentful, spiteful action, in the face of Hargreeves," he said, continuing: 
I don't really think he cares about such things as a number. Five has always been this brilliant, very cunning, and weird little mind, so a number suited him, in a way, and he grew accustomed to it. The younger version of him is this bitter, not very sharing or necessarily caring person. He probably rejected the name because he thought it was petty, or something like that.
According to creator Way, Five not going by a name proves he is lightyears ahead of his siblings who have yet to learn "the numbers don't matter" (via Alternative Press Magazine).