'The Umbrella Academy': Aidan Gallagher's Well-Read Background Helped Him Land the Role of Number Five
The Umbrella Academy is a Netflix series based on the Dark Horse Comics by Gerard Way and Gabriel Bá. Set in a fictional world of superheroes, casting directors took careful consideration in finding the actors to represent each Hargreeves sibling. 
Perhaps the most unique character in the series is that of Number Five. Fans know and love Aidan Gallagher for the role, but what they may not know is his penchant for the series actually helped him land the part. 
[Spoiler Alert:] Some mild spoilers ahead for Season 2 of The Umbrella Academy].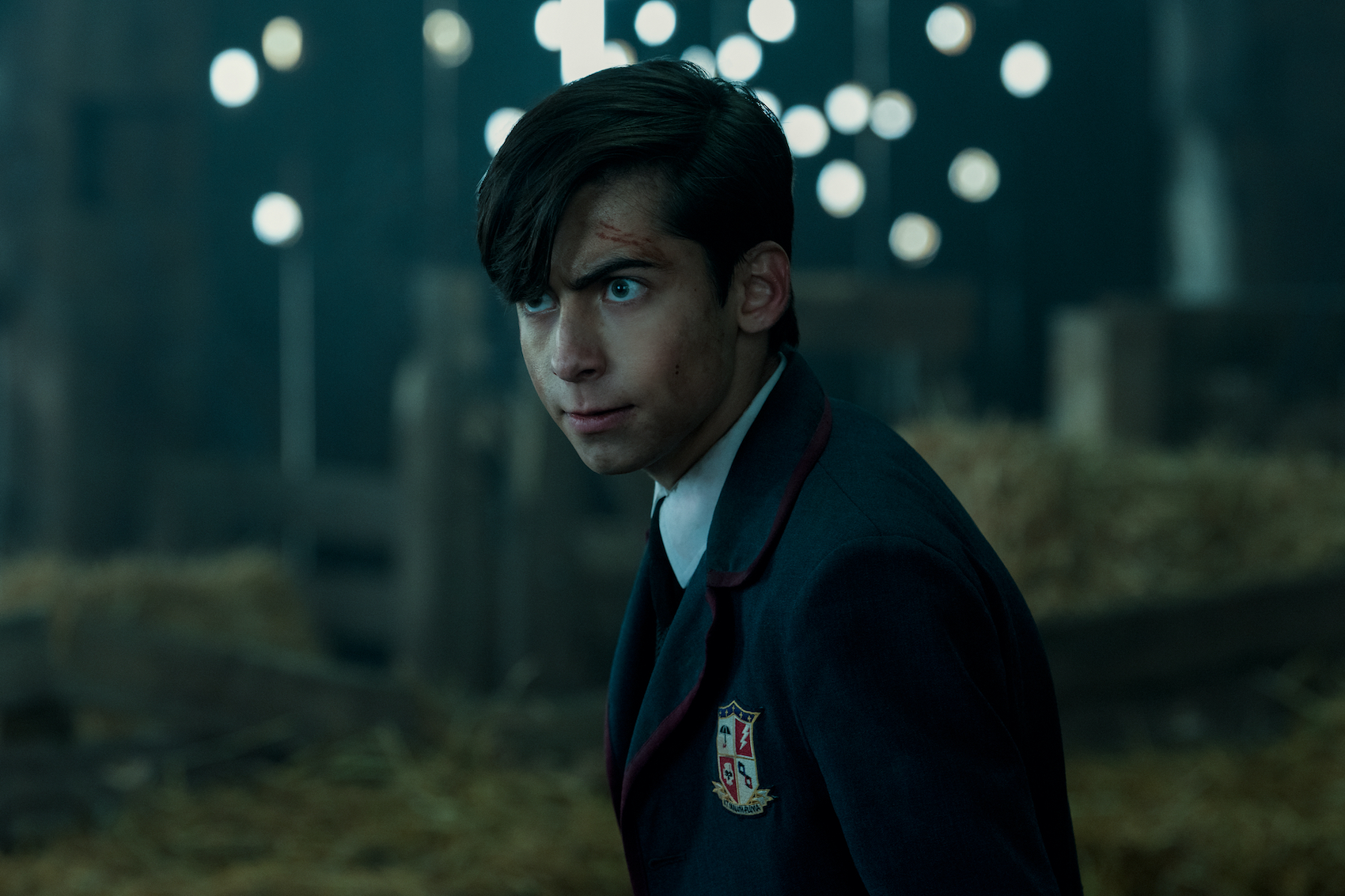 'The Umbrella Academy' depends on Number Five 
Throughout seasons 1 and 2, which are based on the "Apocalypse Suite" and "Dallas" comic series, Number Five plays an important role in saving the world — and the Hargreeves family. 
In the Netflix series, Five becomes the leader of the Umbrella Academy. He takes on the responsibility of his brothers and sisters, keeping them alive throughout the impending apocalypses. 
As if all of that responsibility weren't enough, Number Five is a 58-year-old man trapped in a teenage boy's body. With all of this in mind, showrunners had something of a hard time finding an actor capable of playing someone as convoluted as Number Five. 
People from around the world auditioned for Number Five
As showrunner Steve Blackman explained on Reddit, they had a hard time finding an actor talented enough to play the role. 
"We read [and] saw hundreds of kids from Canada, [the] US, [the] UK, and Australia," Blackman explained. "But I just couldn't find the right actor who could play such a complicated character." 
Then, a young Gallagher showed up to audition. 
As a fan of 'The Umbrella Academy,' Aidan Gallagher knew Five better than anyone 
As a fan of Way and Bá's work, Gallagher's audition for Number Five was that much easier. 
"I grew up a fan of comics and hanging out in local comic book stores," Gallagher told Collider. "I got turned onto these two graphic novels, and it was unlike anything that I had read before, so I was instantly hooked. You can imagine how excited I was when I realized I would get to audition." 
Blackman remembered when Gallagher read for the part. 
"[Aidan] was 12 or 13 at the time," Blackman recalled. "[When] he sat down, [he] said he would kill for this role." 
What's more, Gallagher was such an avid fan of the source material, it shone in his audition.
"[Aidan] was very insightful," Blackman continued. "When he read the sides —the scenes we write for auditions — I was blown away." 
Like Number Five, Gallagher was utterly confident in himself during his audition. He told Collider whether or not he knew the comics before his audition, he was always going to go after the role. 
"It's a very unique character," he said. "[The] world that Gerard and Gabriel have created was a big selling point for the cast."
As a a fan of the source material who read so deeply into it, he felt a connection to the character, it just made sense for showrunners to cast Gallagher.
It takes someone pretty special to play a 58-year-old man trapped inside of a 13-year-old's body. The young Gallagher proved he was up to the task! As Blackman mentioned on Reddit: "I think we can all agree we made the right choice!"