'The Umbrella Academy': Emmy Raver-Lampman on Why Allison Didn't Use Her Powers Fighting for Civil Rights in Season 2
In season 2 of The Umbrella Academy, Allison Hargreeves lands in the middle of a socially segregated Dallas, Texas. Many fans are curious about why she avoided using her powers as "The Rumor" to remedy the social injustice happening in the 1960s. Emmy Raver-Lampman has a good reason.
[Spoiler Alert: Spoilers ahead for The Umbrella Academy Season 1 & 2.]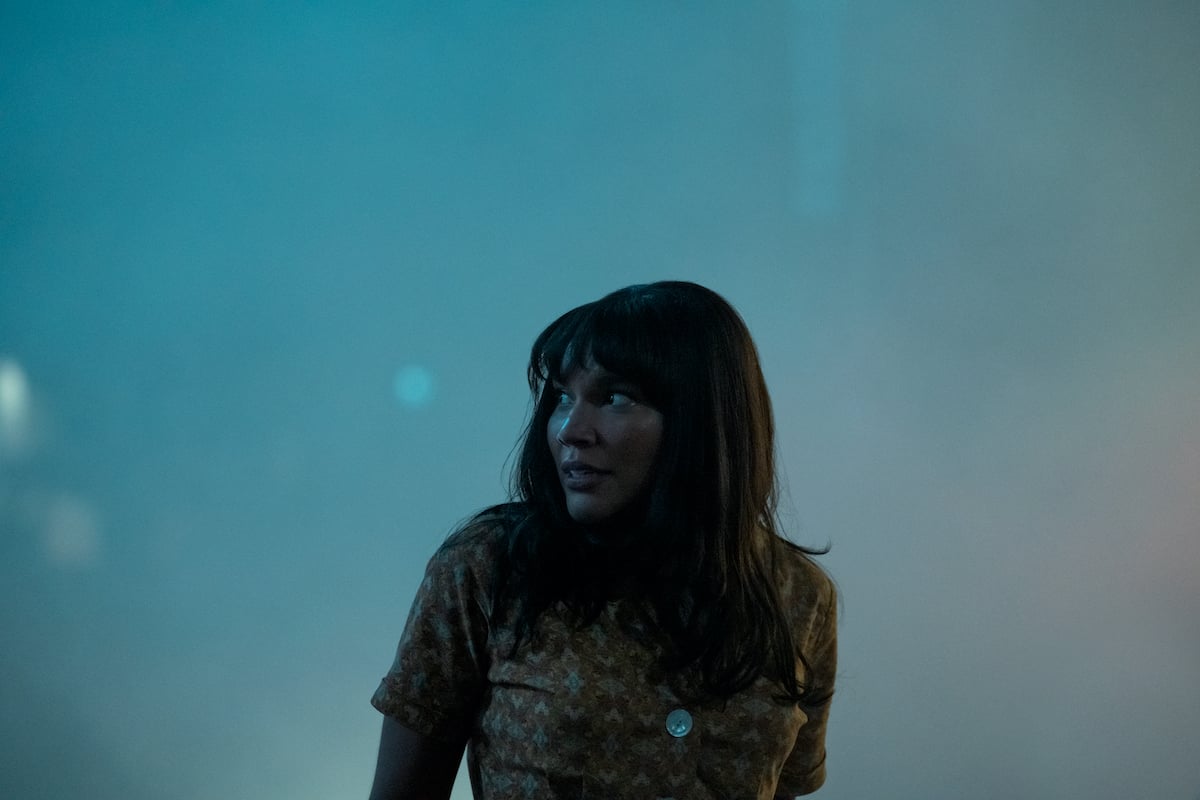 As 'The Rumor,' Allison can control anyone
Allison is one of the seven Hargreeves, a family of super siblings collected by Sir Reginald Hargreeves (Colm Feore). Her power allows her to "rumor" her enemies to do anything she commands.
Despite having the power to control anyone and anything, Allison rarely used her powers in the Umbrella Academy's first season. Aside from flashbacks to the Hargreeves' childhood, Allison rarely rumored anyone. But there's a good reason why. 
Allison disliked her powers in season 1 of 'The Umbrella Academy'
After learning the origins of the Umbrella Academy and each sibling's power, fans rarely got to see Allison use her abilities. There were two reasons for that.
For one, Allison viewed her powers as a negative. Everything she had in her life, she rumored for herself — including her family and fame. After rumoring her daughter to sleep and being caught by her husband, Allison lost the thing that mattered most, so she avoided using her powers at all. 
When she learned of the impending apocalypse, Allison's powers became a necessity. Then, she lost the ability to speak at the hands of her sister, Vanya (Ellen Page). 
Emmy Raver-Lampman hoped Allison would get to use her powers more in season 2 of 'The Umbrella Academy'
Having barely used her powers, then losing the ability to use them all together, Raver-Lampman was hopeful the series would get picked up for another season. 
"First and foremost, I'd like [Allison] to talk again," she told Tribute Movies after season 1 premiered. "We are all a family of superheroes. Allison spent an entire season not using her power. I think I would love to deep dive into what her rediscovering her power [looks like]." 
While Allison did use her powers in season 2 of The Umbrella Academy, many fans noticed she didn't use in the fight for civil rights. 
Emmy Raver-Lampman didn't think a 'quick fix' like rumoring was worth the risk in 1960s America
The Umbrella Academy Season 2 found each of the Hargreeves siblings in 1960s Dallas. When Allison landed in 1961, she's right in the middle of a segregated city fighting for equality. 
As a Black woman with the power to persuade millions, fans wondered why Allison wouldn't use her ability to advance the civil rights movement. 
"That was a big part of the conversation at the beginning because I was like, 'If she's not using her powers, it has to be very clear why she's not,'" Raver-Lampman told Uproxx.
Allison's powers are complicated, and her relationship with them is complicated. She has a biracial daughter in the 21st century, so for her to do a quick fix to solve the problems of civil rights, what are the long-term effects? I think it just was not worth the risk.
RELATED: 'The Umbrella Academy's Emmy Raver-Lampman Thought the 'Hamilton' Play 'Sounded Ridiculous,' Almost Didn't Audition
When Allison first arrived in 1961, she was still unable to speak. "The beginning of the season is like a new beginning for herself," Raver-Lampman said. "It forced her to observe and to listen and to kind of recreate herself without using her powers."
Raver-Lampman believes that Allison liked earning what she worked hard to achieve, including all of the civil rights movement's progress.