'The Umbrella Academy' Fans Change Their Tune on Luther After Watching Season 3
The Umbrella Academy fans were vocal about their favorite characters in the past. They also made it very clear they didn't like Luther Hargreeves (Tom Hopper). But this is why that might have changed after watching season 3.
[SPOILER ALERT: Major spoilers ahead for The Umbrella Academy Season 3.]
Fans didn't like Luther Hargeeves in the past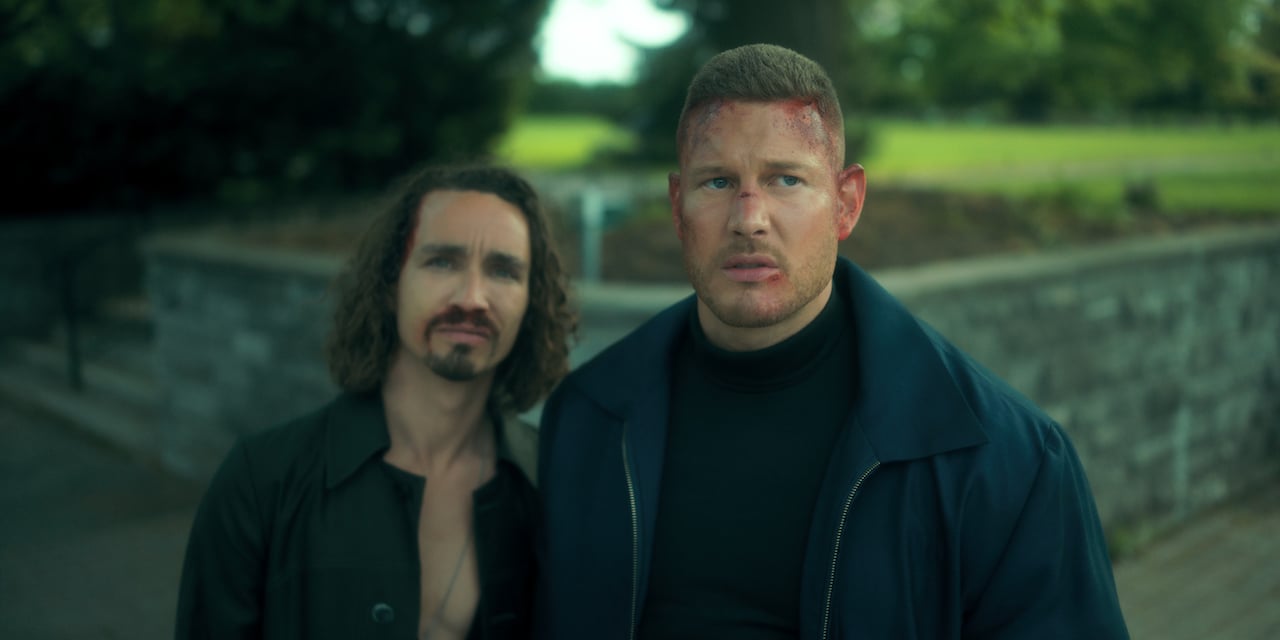 RELATED: Luther Hargreeves' Moon Mission Finally Means Something in 'The Umbrella Academy's New Season
Luther had a very different journey from his other siblings because he stayed home with Sir Reginald Hargreeves (Colm Feore) instead of going out on his own.
His resentment towards them for this in season 1 manifested in him suspecting one of his siblings had killed their father. Luther was also determined to be the leader of The Umbrella Academy at the time because he was Number One, but many fans felt like he was an awful leader.
Luther's character has changed quite a bit since the first season. After the release of season 3, fans are starting to soften on the big guy.
'The Umbrella Academy' fans liked Luther Hargreeves in season 3
RELATED: 'The Umbrella Academy' Cast Net Worth and Who Makes the Most From the Show
Fans didn't hold back about not liking Luther in the past. But they got to see a different side of Number One after he met The Sparrow Academy.
"I think a lot of us can agree that in the first two seasons, Luther has been one of the least favorite characters for many of us," a Reddit thread reads. "But i must say he really grew on me this season. There's no secret that the man is stupid, but i feel like his dumbness was really entertaining in season 3. I actually liked him so much that i was genuinely really sad when Reginald killed him. Overall, i feel like he was done good this time, especially compared to the first season."
"Yeah. They made his character way more likable this season. I even think his stupidity is kind of cute now," another fan agreed.
"Yes! I rooted for him all the way and was so happy when he actually found someone who genuinely loved him too," someone replied.
"He really deserved someone finding the moon interesting…" one person claimed.
"I literally went from hating this man and wishing he would be killed off in the first 2 seasons to genuinely liking his character," one person wrote. "The writers definitely knew a lot of people didn't like the chracter so I'm glad they made a lot of improvements. Still not my favourite character but I don't hate him anymore."
How did Luther Hargreeves change in 'The Umbrella Academy' Season 3?
RELATED: The Sparrow Academy's Powers Are No Match for the Hargreeves Siblings in 'The Umbrella Academy' Season 3
Season 3 started with The Umbrella Academy meeting The Sparrow Academy in an alternate timeline. Luther was very much the comedy relief at times, given how clueless he was, and he found a new love interest in Sloane (Genesis Rodriguez).
This makes Luther grow further since he only loved Allison (Emmy Raver-Lampman) before this. Fans will have to see if the good change will stick in season 4.