'The Umbrella Academy's Creator Gerard Way on How He Came Up With the Graphic Novels
Creator of 'The Umbrella Academy' Gerard Way created the characters for the novel because he wanted something different for superheroes.
In 2019 fans of Marvel and DC got another group of superheroes to add to their lists — The Umbrella Academy. The series, which premiered on Netflix, wasn't a group of stereotypical superheroes. Instead, they watched a band of very dysfunctional siblings try to save the world from the Apocalypse.
Two years later, fans still love the ragtag team of heroes. The series stars Tom Hopper, Robert Sheehan, Elliot Page, Aiden Gallagher, David Castaneda, Justin Min, and Emmy Raver-Lampman, and the third season is set to finish filming in August. While audiences wait for the third season to premiere, they can spend their time delving into the graphic novels the show is based on.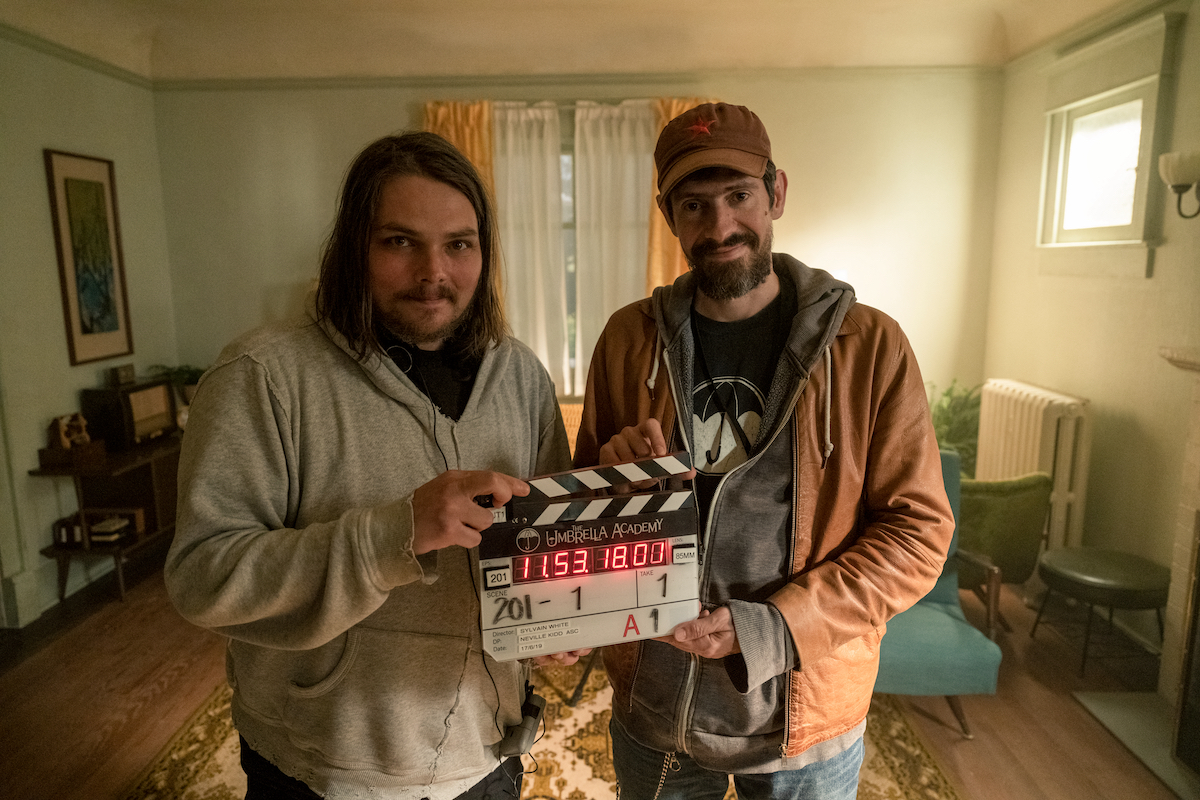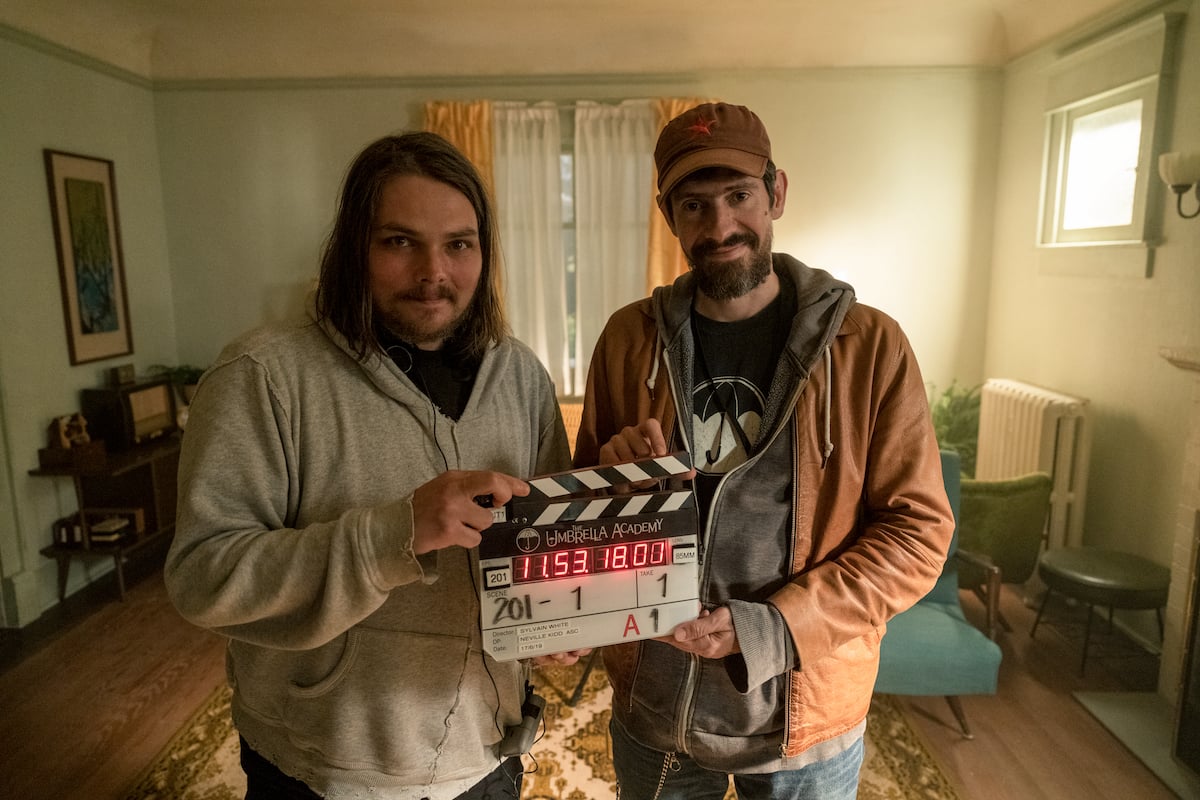 Who is Gerard Way?
Most hear the name Gerard Way and automatically think of My Chemical Romance, and with good reason. Way is the lead vocalist and co-founder of the band. Along with three other members, the group My Chemical Romance was created.
My Chemical Romance first rose to fame in 2002 with their album I Brought You My Bullets, You Brought Me Your Love. They went on to have several more hits but ultimately parted ways in 2013. In 2019 the band reunited once again.
Music hasn't always been Way's only form of artistic expression. His initial passion involved art. He attended the School of Visual Arts in New York City and graduated with a Bachelor of Fine Arts.
How Gerard Way came up with 'The Umbrella Academy'
Graphic novels aren't a new phenomenon. Comic books, in general, have been popular for decades. Way wanted something different, though. Surprisingly, another comic book, Hellboy, spawned the idea for The Umbrella Academy graphic novels. Back in 2019, Way and The Umbrella Academy showrunner Steve Blackman sat down with Vulture to talk about how the comics made it from the page to television screens. 
When asked about how the idea came about, Way said, "I was reading Mike Mignola's Hellboy. I thought to myself, This is a horror comic, but it's not a horror comic at all. And I thought there was nothing like that for superheroes. I started drawing these characters backstage. … 'cause you have so much time to kill on the road. Let's say you're playing at 8 o'clock at night. You're just sitting there all day, so I just started drawing them. I wrote down a list of interests that I had — everything from seances, tarot cards, fortune tellers. Just all this stuff."
'The Umbrella Academy' Season 3 release dates
With the show being Netflix's second-biggest series after Stranger Things, fans are dying to see where the show goes next. The Hargreeves siblings have already averted two apocalyptic events, but that doesn't mean they're safe. If season 3 follows in the footsteps of Way's third graphic novel, Hotel Oblivion, they might be in for an even crazier ride than before. Audiences already know to expect some family tension. 
Season 2 ended with the siblings arriving back to what they believed was their appropriate timeline only to realize they had all been replaced by The Sparrow Academy. Fans are hoping for a 2022 release. The first two seasons of The Umbrella Academy are streaming on Netflix.