'The Umbrella Academy': How Tall Is Elliot Page, AKA Vanya?
While much of 2020 saw routines disrupted for everyone, TV fans were at least able to catch up on all the great streaming content available. While the early headlines for 2021 were often centered around new shows on Disney+, Netflix isn't far behind with some of their top programming. The Umbrella Academy immediately hooked fans when it first arrived on Netflix in 2019, and with the show now in production on the third season, fans are ready for more.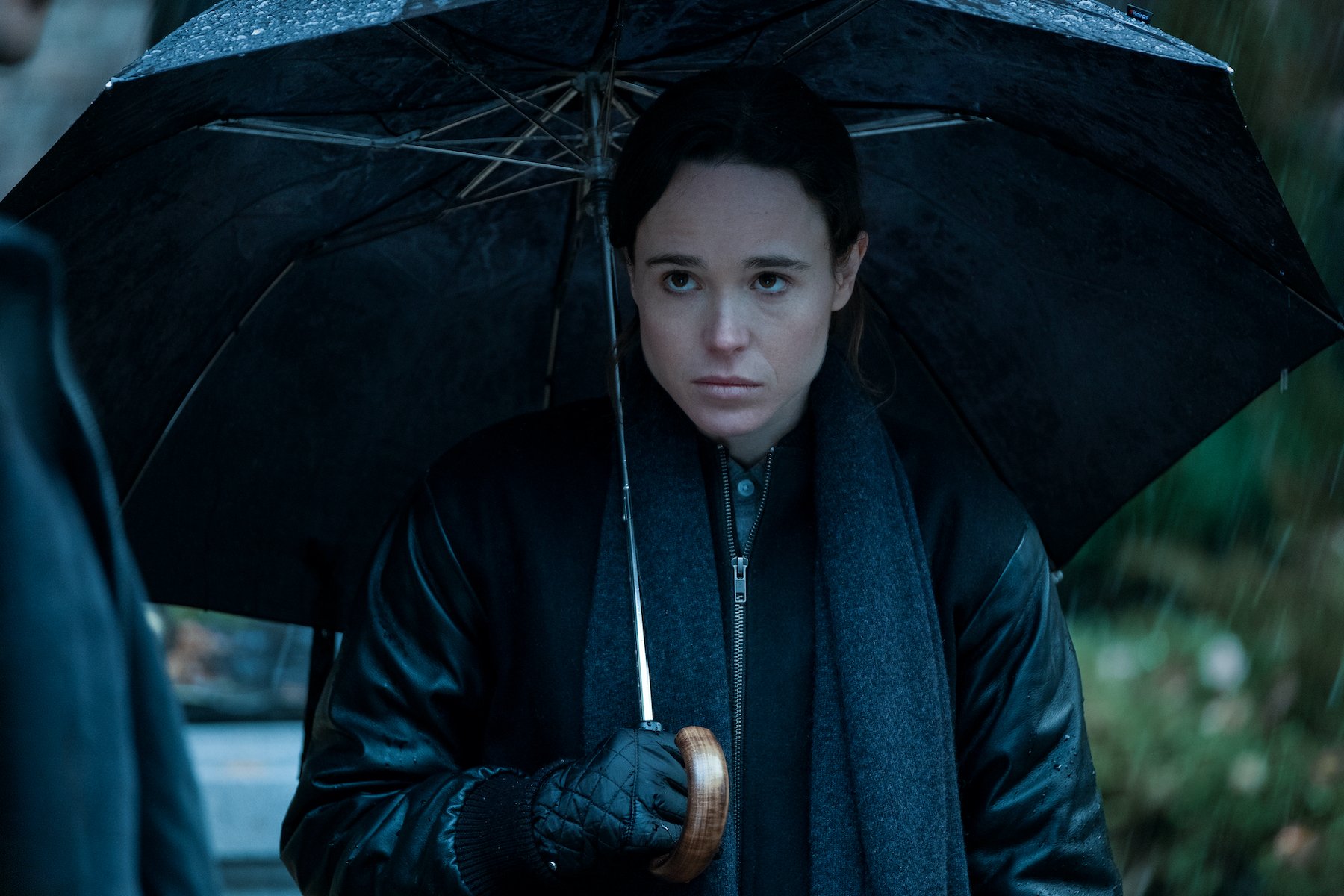 'The Umbrella Academy'
RELATED: These Are The Umbrella Academy Season 2's Best Musical Moments
The Umbrella Academy follows a misfit group of adopted sibling superheroes. While the group was mostly estranged from each other at the beginning of season 1, the show's second season has explored them re-establishing relationships with each other and coping with a shared traumatic childhood.
The children were adopted as babies by eccentric billionaire Reginald Hargreeves and raised in conditions that were negligent at best, abusive at worst. Raised to be superheroes, the family didn't actually fight to save the world after they were reunited by Reginald's death.
Vanya Hargreeves, played by Elliot Page, had a harder time coping with childhood trauma more than most of the siblings. Vanya was the villain (it's complicated) of the first season, but is still a focal character of the show and played a major role in season 2.
Elliot Page as Vanya
RELATED: The Umbrella Academy: How Elliot Page Related to Vanya in Season 1
Elliot Page is excited to be back on set of the show finally after COVID-19 delays and has been teasing behind-the-scenes photos on their Instagram. Page recently came out as trans in a moving letter on his Twitter just weeks after Netflix announced a renewal for The Umbrella Academy. "What I was anticipating was a lot of support and love and a massive amount of hatred and transphobia," Page told Time in an interview.
"That's essentially what happened." Fans had nothing to worry about for the future of the show though, as Netflix was incredibly quick to voice their support for Page on Twitter. The company replied to Page's status promptly with, "So proud of our superhero! WE LOVE YOU ELLIOT! Can't wait to see you return in season 3!"
Next adventure for the Hargreeves
RELATED: Season 3 of The Umbrella Academy to Follow a Different Path Than the First 2 Seasons
With season 2 of the show ending with a complex cliffhanger in an alternate present created by some convoluted timeline manipulation, fans have no idea what season 3 will focus on. The siblings spent nearly all of season two separated, but are together now which promises some fun storylines.
Part of what makes The Umbrella Academy so great is that the titular siblings are all so wildly different, yet are family. Elliot Page standing next to Tom Hopper, who plays Luther Hargreeves wouldn't look like siblings to an onlooker, especially since Page at 5′ 1″ is dwarfed by the 6'3″ Hopper, who is even more bulked up for his role on the show.
The differences between the siblings works with their similarities though to weave complex and compelling relationships that keep fans coming back for more. While at a glance they all look very different, viewers will quickly learn through brilliant performances just how thick the family similarities run.
There's no release date for season 3 of the show yet, but fans can hardly wait to find out what happens to The Hargreeves next. Hopefully, with filming already underway, they won't have to wait too long.