'The Umbrella Academy': Klaus Might Have Saved Dave's Life in Season 2
Throughout season 2 of The Umbrella Academy, the Hargreeves once again had to stop the impending apocalypse. But along the way, each Hargreeves sibling ended up taking on a mission of their own. Diego's (David Castañeda) focus was preventing the assassination of John F. Kennedy. Meanwhile, Klaus (Robert Sheehan), dedicated himself to saving Dave's (Calem MacDonald) life. Contrary to popular belief, he might have succeeded in doing so.
[Spoiler Alert: Season 2 of The Umbrella Academy spoilers ahead.]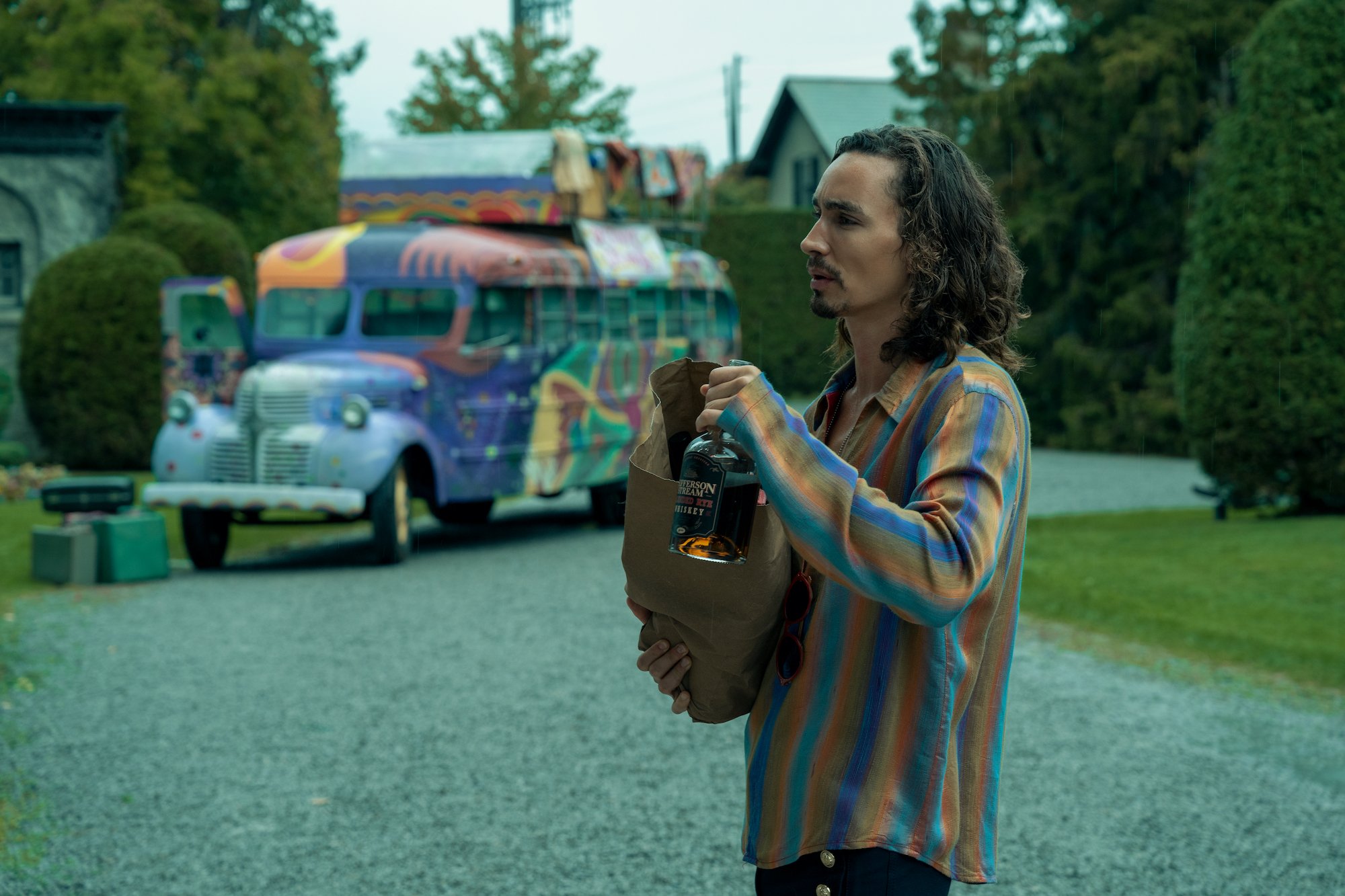 Dave is still alive in 1960 
When Klaus and Ben (Justin H. Min) landed in Dallas, the year was 1960 — five years before the United States would enter the Vietnam War. 
After falling in love with Dave only to lose him in combat, Klaus recalled how Dave's uncle inspired him to enlist in the Army the day after Kennedy's assassination. 
Knowing this, Klaus sought Dave out to encourage him not to enlist — but not before accidentally becoming the leader of the Destiny's Children cult. 
Klaus didn't stop Dave from joining the armed forces 
After essentially stalking Dave and buying paint from the store he worked at, Klaus followed him to Stadtler's diner and resorted to begging him not to enlist. 
Despite his best efforts, Dave still chose to enlist and be sent off to war. But eagle-eyed fans noticed a detail that might imply Klaus actually saved Dave's life. 
In season 2, Dave joins the Marines instead of the Army 
When we first met Dave in season 1, he was part of the same Army Batallion Klaus accidentally transported himself into. In season 2, however, Dave is seen boarding a Marine bus. 
"David [still] enlists and joins the military, but instead of the Army he joined the Marines [in season 2]," a fan pointed out on Reddit. "His safety isn't guaranteed, but we know he'll never meet Klaus. In Klaus' 'reality,' they were in the Army Airborne 'Sky Soldiers.' 
In this way, it seems Klaus may have been able to save Dave's life after all. 
Another fan explained the "Klaus saved Dave" theory in more detail: 
Klaus and Dave were in the 173rd Airborne Brigade Combat Team known as 'Sky Soldiers.' This is confirmed by both Klaus' tattoo and the banner that hangs in the case where Klaus looks at the photo of him and Dave in the veteran's bar. The 'Sky Soldiers' were part of the United States Army. 
[In season 2, episode 10, we] see Dave get on a bus. And a man says to him: 'Let's go Marine. Get on the bus!' So he joined the Marines!

[This means] that Dave wasn't on the team that took fire in the 'A Shau Valley in the Mountain of the Crouching Beast,' because he wasn't even in the same Military Branch.
This fan believes because Dave joined the Marines instead of the Army, Dave could have survived the war. "I think this kind of gets confirmed when Klaus kisses the two dog tags at the end. Two dog tags means the person didn't die." 
Because Klaus landed in 1960, he was able to link up with Dave sooner — something this fan thinks encouraged Dave's uncle to force him to enlist before the president was assassinated. "Indirectly, Klaus still saved him!"