'The Umbrella Academy': Luther's Body Horror Symbolizes How Others 'Feel Uncomfortable in Their Own Skin,' Explains Gerard Way
While 'The Umbrella Academy' includes plenty of laughs, there are more serious issues involved as well. Gerard Way explains the way he used Luther's body horror to symbolize other body issues.
The Netflix series, The Umbrella Academy, is based on the Dark Horse comic of the same name by Gerard Way. Netflix brought the comic to life in February of 2019 and almost instantly became a hit. Fans of the comic got to see their favorite characters on screen. Those not familiar with the original source material had a new series to binge and obsess over. 
While The Umbrella Academy is infused with plenty of humor throughout, it never shies away from serious topics. When the show first premiered, Way discussed the symbolism behind Luther's struggles.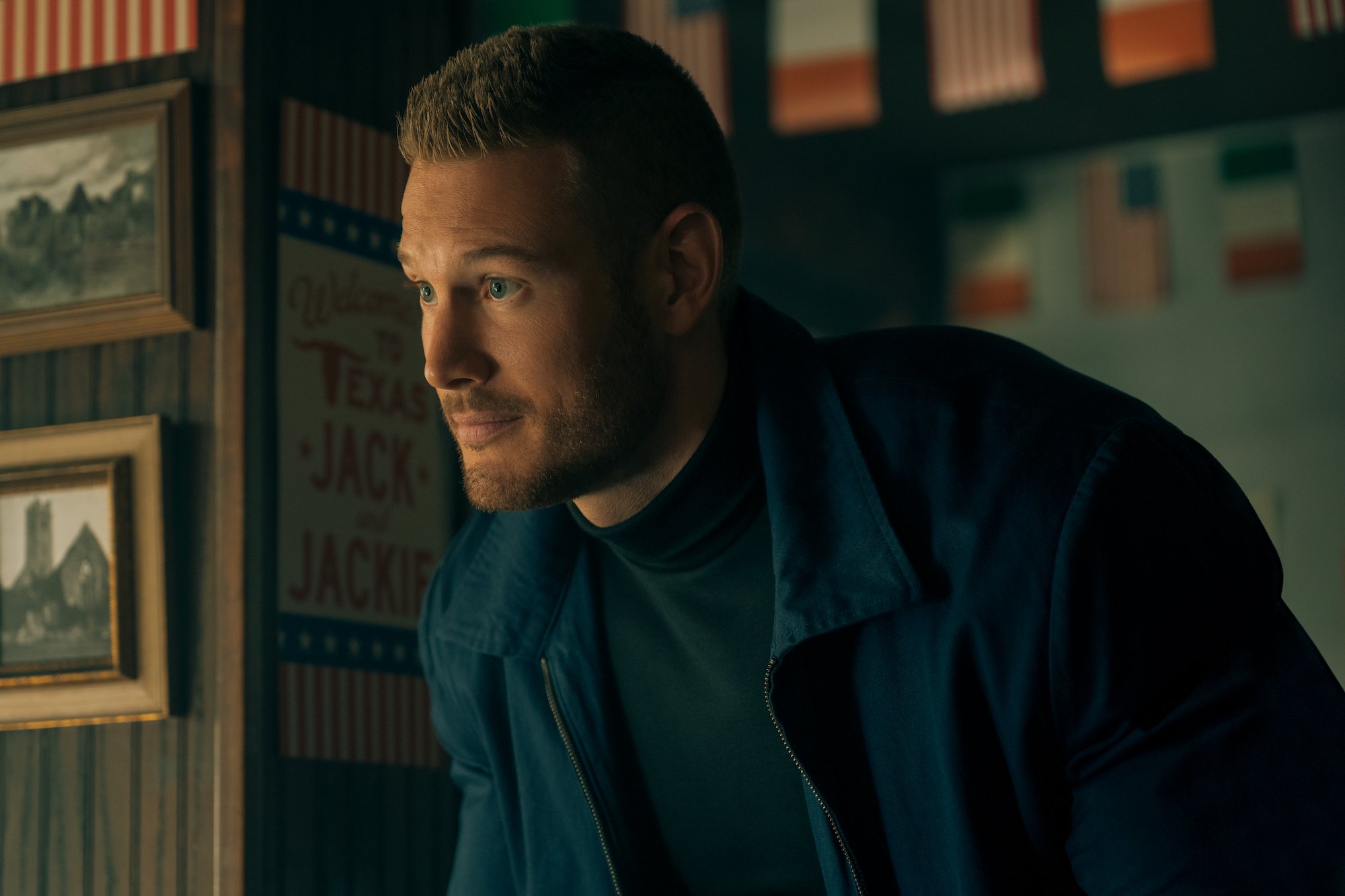 Luther Hargreeves serves as the leader of The Umbrella Academy
Luther Hargreeves holds rank as the top dog in The Umbrella Academy in both the comics and the series. Originally called Number One by his uncaring adoptive father, Reginald Hargreeves, Luther is often forced into making unpopular decisions. His constant competition with Number Two, Diego, puts pressure on him to always make the right choices.
As a child, he enjoyed the role. However, he quickly realized leading his siblings and saving the world wasn't all it was cracked up to be. However, he felt loyal to Reginald and continued to do whatever he asked. Even when his brothers and sisters moved out and went on to different jobs, he stayed behind and followed his father's orders. 
Eventually, one of the missions he went on ended in catastrophe. The only way for Reginald to save him involved placing his body on the head of a martian ape in the comics. The Umbrella Academy TV series took a different route. They used an experimental serum that caused his body to take on ape-like proportions.
Gerard Way saw Luther's body transformation as much more than body horror
While Luther's physical appearance in Netflix's The Umbrella Academy shocks viewers as intended, the reason behind it goes much deeper, according to Way. 
In an Instagram post, Way wrote,
"One of the things the show tackled more than the comic was body horror, and I think they did a great job with that. Also a feeling that I have had and I know some of us have had where we aren't comfortable in your own skin, or you are unhappy with your body or how it will be judged, or finding yourself covering up (I spent years doing this). But I've learned to let go of that over the years, and got more comfortable in my body. I think, with people in Luther's role, the wish is that you can make everyone happy, but unfortunately the way you feel you can achieve that is if everyone does what you say, and that doesn't always work out. I think a good leader knows when to listen, and how to inspire, not manipulate. Tom Hopper did an amazing job with Luther, and like the others, added a lot to the character."
'The Umbrella Academy' Season 3 premieres in 2022
When we last saw The Umbrella Academy, the Hargreeves were faced with what looked like an evil version of their group called The Sparrow Academy. They somehow created an alternate timeline after the events in Dallas. This opens up a world of possibilities for The Umbrella Academy Season 3, but fans still have months to wait. In the meantime, you can check out seasons 1 and 2 currently streaming on Netflix.