'The Umbrella Academy': Ritu Arya Says Lila Pitts' Upbringing Was 'So Much Worse' Than What Happened to the Hargreeves
[Spoiler alert: Lila Pitts on The Umbrella Academy Season 2.] The Hargreeves' dysfunctional family just got bigger with the arrival of Lila Pitts (Ritu Arya) in The Umbrella Academy Season 2. But don't worry, Diego (David Castañeda) fans, it's not biological.
When Netflix dropped the second chapter of TUA in July 2020, there was a cloud of mystery surrounding Lila, Diego's new love interest. Then as time went on, the series dropped two major bombs. Not only is Lila the "daughter" of The Handler (Kate Walsh), but she's also one of the 43 special children born on Oct. 1, 1989. And although Lila was never raised by Sir Reginald Hargreeves (Colm Feore), Arya believes her on-screen alter ego is even more messed up than the Umbrella Academy.
Ritu Arya plays Lila Pitts on 'The Umbrella Academy' Season 2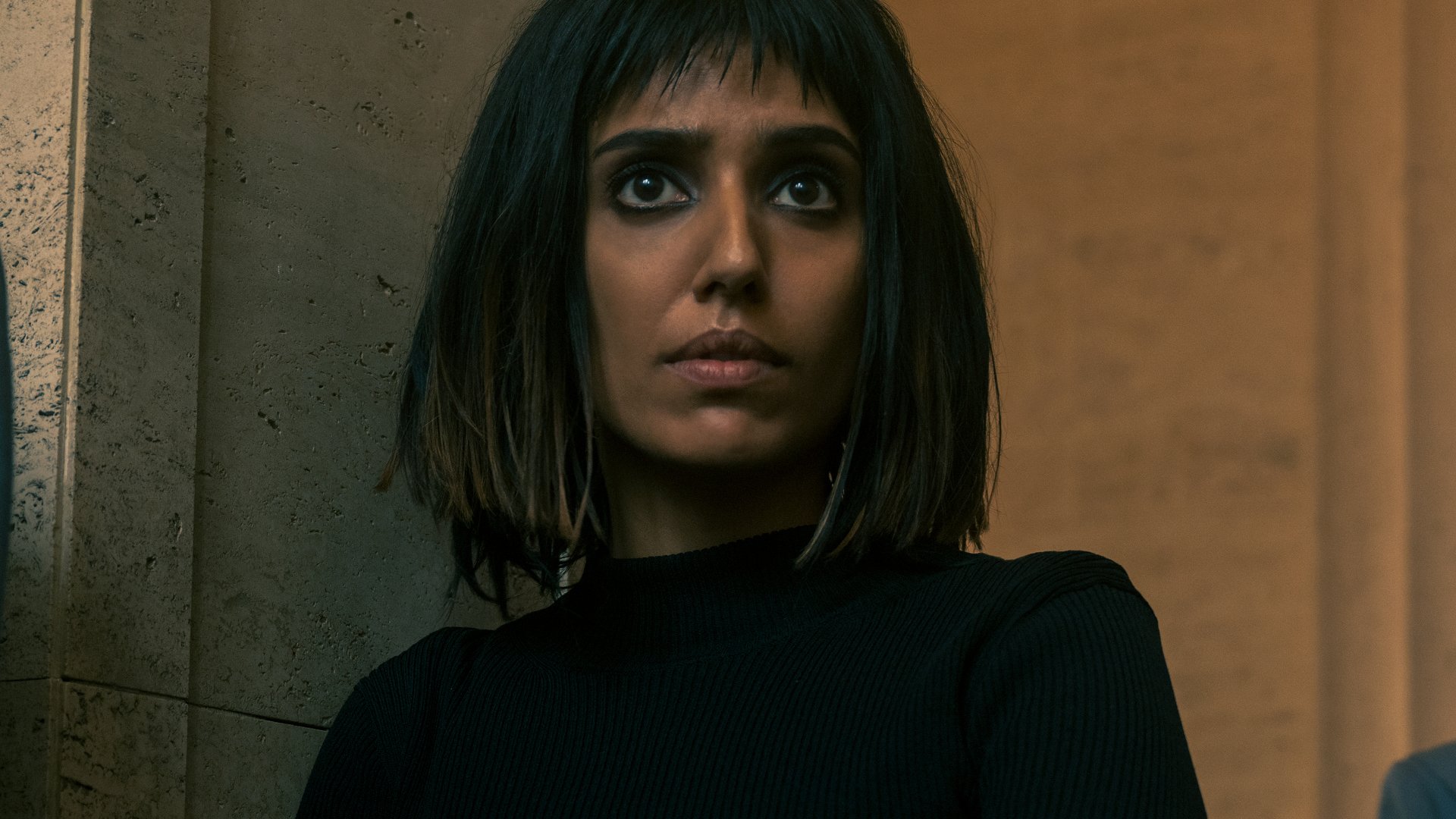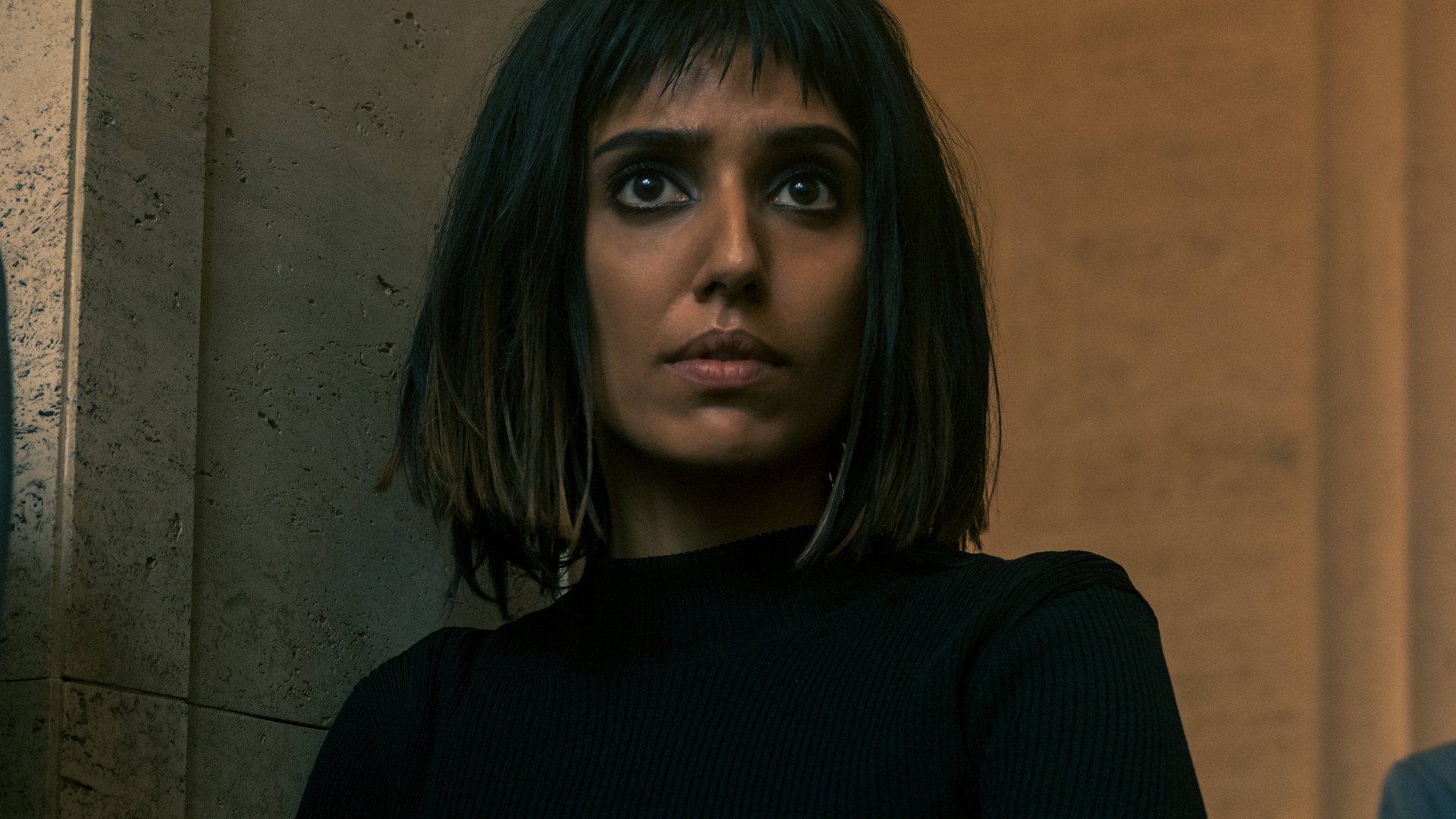 At the start of The Umbrella Academy Season 2, Lila seamlessly fits into Diego's story. They quickly become friends in the asylum, and eventually, they become lovers. But her placement is all a ploy. Lila is The Handler's adopted daughter, and she must protect Number Five (Aidan Gallagher) at all costs. 
Then in the season finale, fans finally learn more about Lila's background, beyond her mother's lies. As mentioned, the character is one of the 43 extraordinary children. Then during a battle between the Commission and Umbrella Academy, Lila shows off her abilities, which allows her to mimic anyone else's powers.
Meanwhile, viewers discover The Handler turned Lila into an orphan, ordering Number Five to kill her biological parents. She did so to exploit the child's powers. Then during the battle, Lila confronts her adoptive mother about her identity. But just as The Handler opens her mouth, she's killed by a Swedish assassin. Lila is in shock and disappears with a time machine briefcase. 
Ritu Arya discusses Lila's relationship with The Handler on 'The Umbrella Academy'
As we know, the Hargreeves siblings — Diego, Number Five, Luther (Tom Hopper), Allison (Emmy Raver-Lampman), Vanya (Ellen Page), Ben (Justin H. Min), and Klaus (Robert Sheehan — were trained by Sir Reginald to one day save the world. But as a result, each individual experienced a great deal of childhood trauma. 
Now, The Umbrella Academy Season 2 has introduced Lila, who probably shared a similar upbringing with The Handler. But Arya believes her character is even more "messed up" than the Hargreeves siblings.
"At least they had each other growing up," Arya told Elle in August 2020. "She has no one, and she's so lonely. I think the Handler's so much worse than their dad, in terms of her hunger for power and mistreatment."
That said, Arya thinks Lila still loves and cares for her adoptive mother. 
"[The Handler] was the only person in Lila's life. She's the only person that [Lila] trusts, and she just wants to make her proud," Arya told Esquire. "I think she raised Lila with some real tough love, and I think that's what made her the way she is."
The actor continued, "But like any kind of mother-daughter relationship, she will make fun of her mum, or not really understand her mum and can get pissed off. But she loves her."
Will Ritu Arya return as Lila if 'The Umbrella Academy' is renewed for season 3?
For now, fans will have to see whether Netflix renews The Umbrella Academy for season three. But regardless of what happens, Lila's ending in the finale could potentially set up her return. In an interview with Refinery29, Arya revealed her character's sudden exit was in reaction to The Handler's death and lies.
"She's gone through a lot in not very much time. It's very hard to process that," Arya said. "Firstly, she's devastated. It doesn't matter what she's just heard about her mom. Your mom is murdered in front of your eyes. I can't think of anything more horrific. So she just thinks, 'I need to get the hell out of here.'" 
Arya also noted Lila wanted to "get away" from the Hargreeves, as her life crumbled after meeting them. But even so, the actor wants to see the relationship between Lila and the siblings grow in The Umbrella Academy Season 3. 
"I'd love to see how her relationship with the siblings develops," Arya said in the above interview with Elle. "I'd love to see what happens with her and Diego. And her relationship with herself, because we leave her at a point [where] she's breaking, you can either implode or you can grow in a totally different direction."
Meanwhile, The Umbrella Academy showrunner Steve Blackman recently hinted Lila's story isn't over just yet.
"She has unfinished business with the family. So we can safely say, that's not the end of Lila Pitts," Blackman said, per SYFY Wire. 
Check out Showbiz Cheat Sheet on Facebook!