'The Umbrella Academy's' Robert Sheehan is Dipping His Toe into Writing – First Book to be Released in October
Robert Sheehan, one of the hit Netflix series The Umbrella Academy stars, is trying out another medium for a change. Disappearing Act, a book of short stories written by Sheehan, will be released in October 2021. Here's what we know about the Netflix star and his upcoming book.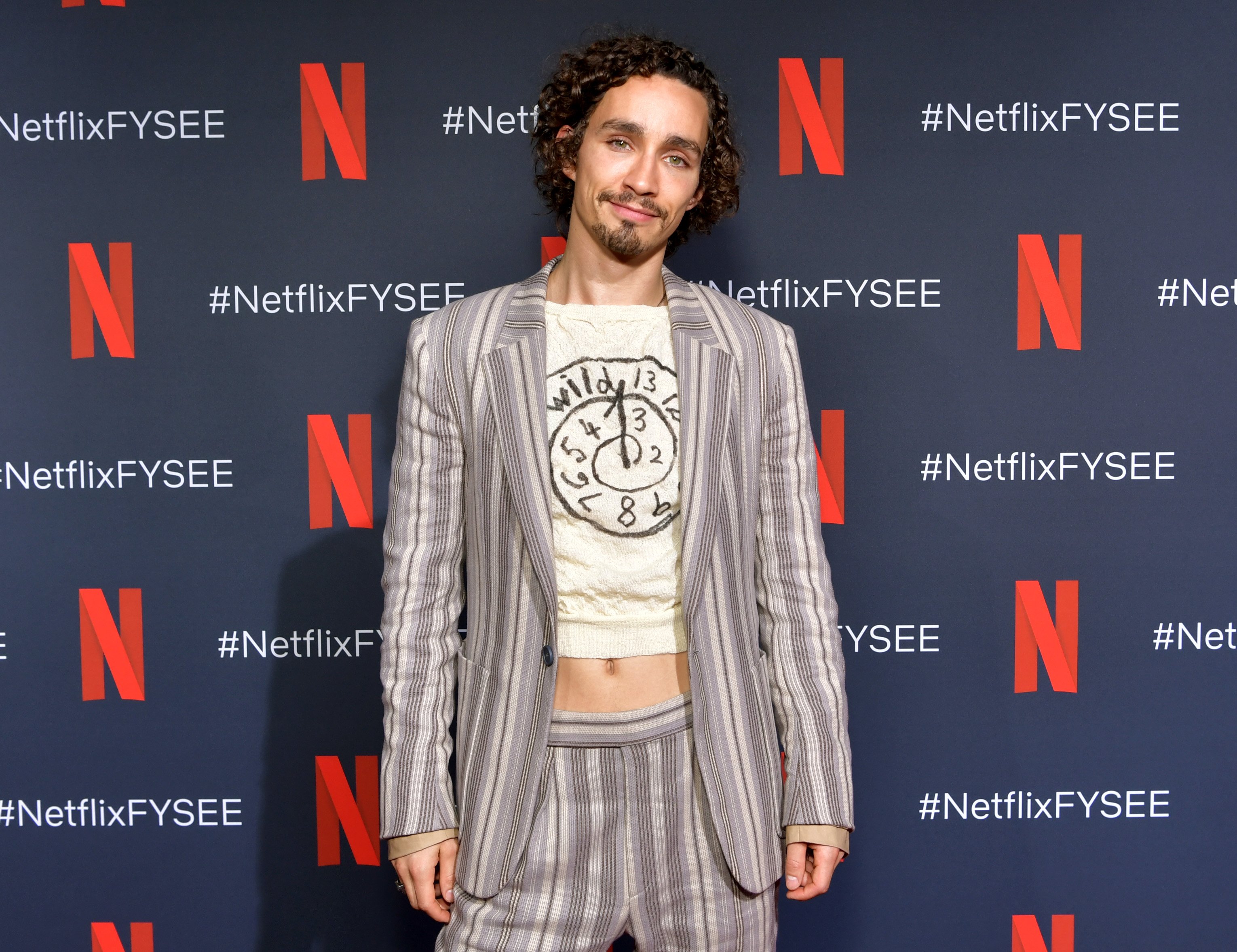 Who is Robert Sheehan?
Sheehan, who hails from Ireland, has received widespread acclaim for his acting. He's best known for his roles as juvenile delinquent Nathan Young in Misfits and the quirky and eccentric Klaus Hargreeves in The Umbrella Academy. Sheehan has starred in several movies as well.
Sheehan had roles in blockbuster films like Geostom with Gerard Butler and charming Indie films like The Song of Sway Lake with Rory Culkin. Between filming seasons of The Umbrella Academy, he hosts a podcast with his TUA co-star Tom Hopper and friend, Byron Knight.
According to Laois Nationalist, "Robert's earliest performances were at the Dunamaise Arts Centre in his home town, where he made his unlikely debut as a pixie in Red Riding Hood. He was only 14 when he got his first screen role, in the successful feature film Song for a Raggy Boy."
A longtime advocate for the environment, Sheehan often speaks out for climate change. Recently, he's been using his social media profiles to advocate for the "zero waste" lifestyle. Zero waste is a movement that focuses on reducing the amount of waste you throw away. This, in turn, helps reduce your carbon footprint.
RELATED: 'The Umbrella Academy' to Wrap Filming on Aug. 7; What This Means for Season 3
Disappearing Acts by Robert Sheehan
According to this synopsis for the book, "In his debut collection of short stories, Sheehan disappears into characters, challenging the complacencies of everyday experience, often from entirely unexpected angles.Informed by the author's peripatetic life, Disappearing Act reflects on the absurdity of human behaviour. Sheehan delves deep into his characters' streams of self-talk and self-imposed delusions, and explores the dark impulses that lurk below the shiny surfaces of many outwardly normal lives. Surreal, intelligent, dark and provocative, the collection presents a multitude of observations that will stay with the reader long after the book is finished."
Fans of the actor shouldn't be shocked by the news of the book. In an interview with The Irish Times, Sheehan talked about how he started writing in lockdown. This is how things progressed from there. "Because suddenly I was writing away reams of little thought bubbles that could evolve into something because there'd be no wrong turn. I was writing all these bits when I was in Los Angeles and reading them to my girlfriend at the time and she was going, 'Yeah, they're funny, man . . . You should keep writing.'"
RELATED: 'The Umbrella Academy' Season 3: This Episode Title Has Fans Concerned for Klaus Hargreeves
'Disappearing Act' debuts in October
While fans can't get their hands on Sheehan's new book just yet, it is available for preorder. They can even get a signed edition of the book if they're lucky. On his personal Twitter account, Sheehan told fans where they can purchase the book ahead of time. In the meantime, they'll have to enjoy seeing him on their TVs. The book will officially be released on Oct. 22, 2021.