'The Umbrella Academy': Robert Sheehan Was Upset With His Portrayal of Klaus in Season 2, 'Beat Himself up' While Filming
Season 2 of The Umbrella Academy has finally arrived!
Fans who have started enjoying the latest episodes of the Netflix series, might be shocked to learn that Robert Sheehan, also known as Klaus Hargreeves, was initially unhappy with his performance. 
Discover what Sheehan thought he was doing wrong with his role in season 2.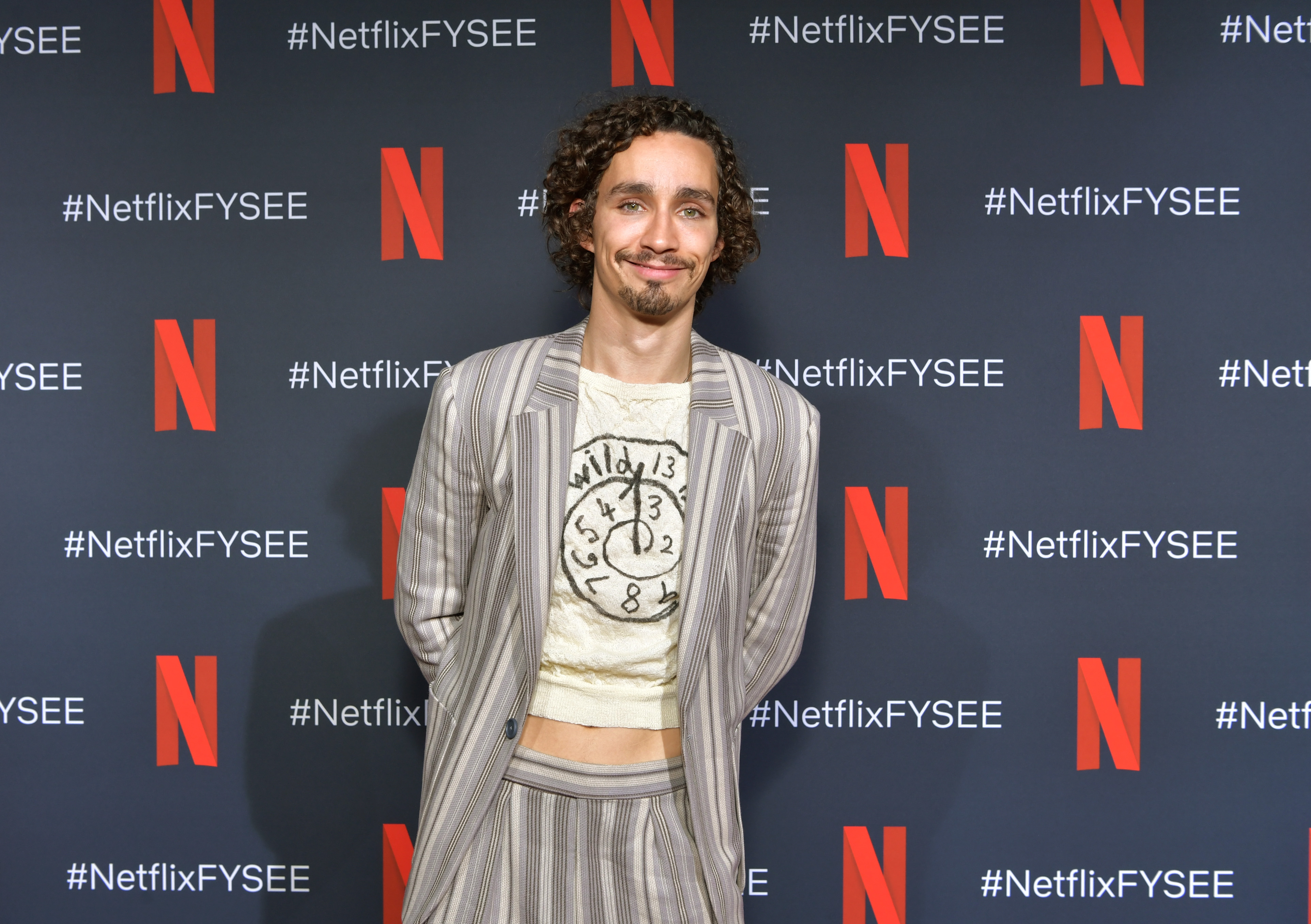 'The Umbrella Academy' is back 
Season 2 of The Umbrella Academy released July 31, 2020. 
In season 1 of the Netflix series, we meet the Hargreeves family, a group of misfits adopted by Sir Reginald Hargreeves (Colm Feore). Each child possesses a superpower that will prove useful on the day of the apocalypse. 
When season 1 ended, we learn that the unassuming Vanya Hargreeves (Ellen Page) was responsible for the end of the world. Vanya's powers allowed her to transform into the White Violin and bring meteors crashing down to Earth. 
Fans are glad the long-awaited season 2 has arrived and can't wait to see what 1963 — just days before the assassination of John F. Kennedy — has in store for the Hargreeves siblings. 
Fans love Robert Sheehan's Klaus in season 1
In season 1 of The Umbrella Academy, we meet Klaus Hargreeves. Also referred to as "The Seance" or "Number 4," Klaus has the ability to communicate with the dead.
Later, it's revealed that Klaus can harness the dead's power and use it to his advantage. 
As a child, Klaus was forced to tap into his powers by Sir Reginald, despite how fearful he was of them. The Hargreeves patriarch would lock Klaus in a mausoleum for hours until he could control his capabilities. 
Eventually, Klaus discovers that drugs and alcohol inhibit his abilities and he becomes an addict. 
As if his childhood trauma wasn't enough, Klaus mistakenly time-travels to a 1968 Vietnam in season 1, episode 5. Though viewers only get brief glimpses of what Klaus experienced, it is he was significantly affected by war. 
Sheehan's ability to tap into those deep-seated emotions — amongst other qualities his role exhibits — has made his portrayal of Klaus a fan favorite. 
Robert Sheehan was concerned he didn't evolve Klaus enough for season 2
It doesn't seem possible, but Sheehan expressed a certain level of worry regarding his portrayal of Klaus in the Umbrella Academy Season 2. 
"I was worried, because Klaus spends a lot of time in the past," Sheehan told Digital Spy. "Arguably, the most stuff happens to him [in season 1]. He's [in the 1960s] the longest before the show picks up in '63." 
For season 2, Sheehan said he wanted Klaus to be almost unrecognizable. 
"I wanted the audience to be like, 'Wait, is this the same person?' But to obviously have the kind of Klaus elements," he expressed. 
"I beat myself up a little bit because the first two or three months, I was like, 'No, I haven't made him different enough. I've sort of fallen back into the kind of riding-a-bike style intuition of playing him. Have I evolved him enough?'"
Fortunately, Sheehan came to his senses and realized his performance in season 2 was more than acceptable. "I went, 'Oh, no' [and] I was quite pleased," he added. "I felt quite happy." 
Sheehan's biggest challenge was escaping his own harsh critic that took residency in his brain. "It was all going on inside my head, you know?" he concluded. Many fans know that feeling all too well. 
Regardless of how Sheehan initially perceived his performance in season 2, many fans are pleased with the person Klaus has become in the latest installment of The Umbrella Academy.