'The Umbrella Academy': Steve Blackman's Favorite Behind the Scenes Moments From Season 2
The Umbrella Academy Season 2 is now available on Netflix. If you're like many diehard fans of the series, you've already watched the second season at least once — if not multiple times. 
Like any fandom, fans of The Umbrella Academy love hearing about the behind-the-scenes moments the cast and crew shared while filming. Thanks to the show's creator Steve Blackman, we now know some of his favorite behind-the-scenes moments. 
[Spoiler Alert: If you haven't finished season 2 of The Umbrella Academy, spoilers ahead!]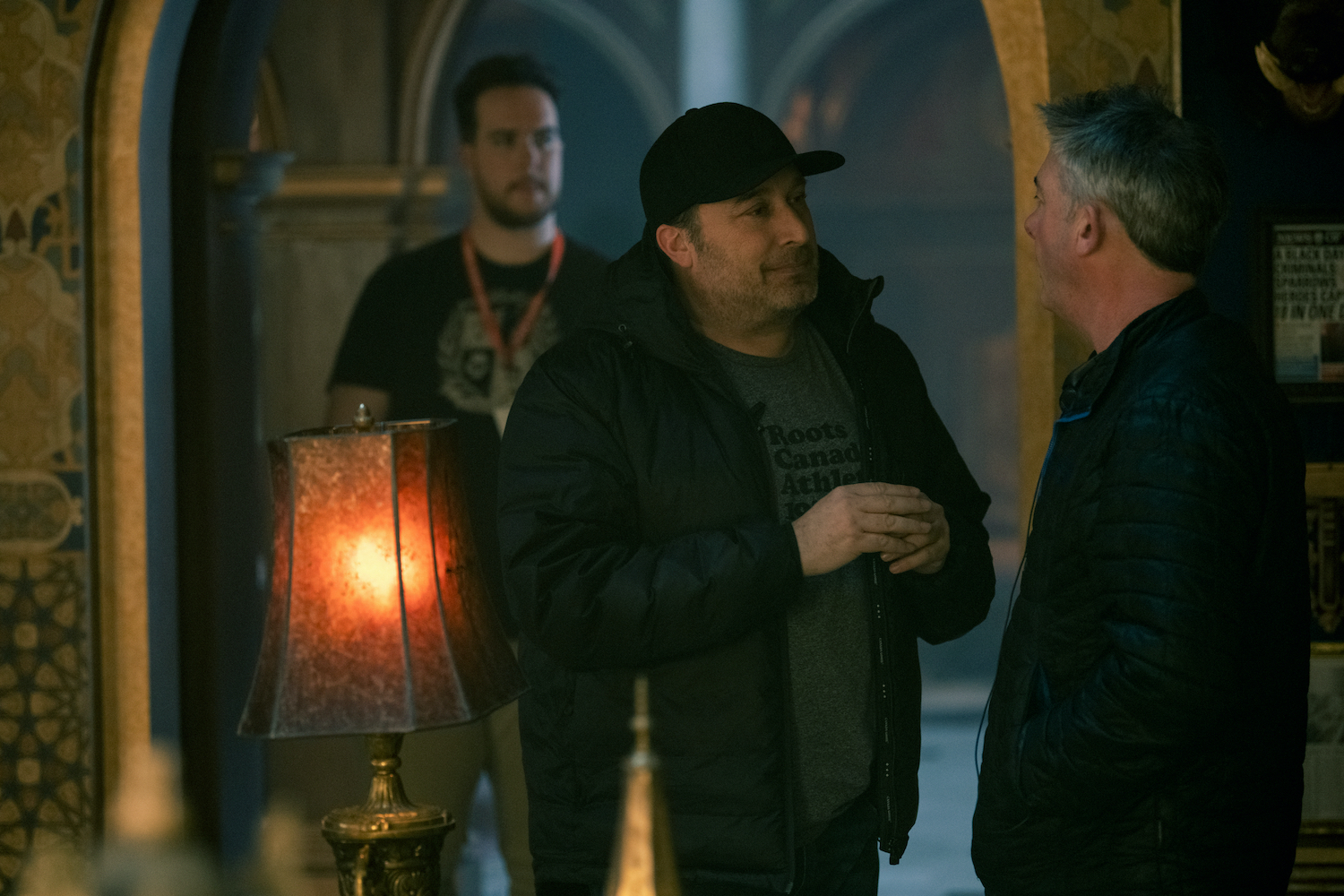 Steve Blackman is a big fan of watching actors fly for the first time
On August 6, Blackman hosted an Ask-Me-Anything forum on Reddit. When one fan of The Umbrella Academy asked what Blackman's favorite behind-the-scenes moments filming season 2 were, he delivered. 
One of Blackman's favorite behind-the-scenes moments was filming scenes where the cast got to fly for the first time.
"I love when the actors have to fly on the rigs for [the] green screen for the first time," he said. "It's fun to see their reactions."
He also explained how showrunners achieve the illusion of flight for the show. "We place them in a harness, and our stunt team yanks them 20 feet above the floor."
According to Blackman, "Ellen Page is a pro. She [has] done it a lot of times." As for Ritu Arya — "It was [her] first experience this year, and she was nervous," Blackman said. "But the moment she left the ground, she was hooked. Now they all want me to write scenes where they're either flying or thrown backward in the air."
Tom Hopper's love of food cracked the cast up behind the scenes
Blackman especially enjoyed any scene's that captured Luther Hargreeves' love of food.
"Tom Hopper is in terrible shape," Blackman joked. "No, really — have you seen his abs? He is a machine." 
As Blackman pointed out, Hopper is "very particular about his food." To maintain his physique, Hopper consumes a protein-based diet. According to Blackman, that's no different when they're filming scenes of Luther eating. The food has to be a high source of protein.
RELATED: 'The Umbrella Academy' Star Tom Hopper Always Has These Foods in His Kitchen
"This season, [Tom] had a scene with Jack Ruby (John Kapelos) in which he had to eat steak," Blackman recalled. "For continuity, we [needed] to provide him with a fresh steak for each take. Tom gobbled down 23 steaks that day and took the rest home for a next-day snack."
Steve Blackman enjoyed competing with the weather for 'The Umbrella Academy' Season 2
Season 2 was primarily filmed in Toronto, Canada. "It's fun dealing with the ever-changing weather [there]," Blackman said on Reddit.
"We generally go through 3 seasons during our shoot." Within the storyline of season 2, the Hargreeves siblings experience everything from warm, summery weather to an all-out-blizzard, as created by the unsuspecting Harlan.
Sometimes, the weather made filming more difficult for showrunners. "We're either adding or removing snow," Blackman added. "Mother Nature never gives us a break." Still, they managed to capture the scenes for season 2 as planned.
In explaining his battles with the Toronto weather, Blackman teased an upcoming release of more behind-the-scenes footage.
"For more about [Mother Nature never giving us a break], stay tuned for a BTS piece coming out soon entitled 'Snowmageddon.'" 
Fans of The Umbrella Academy can't wait to see what "Snowmageddon" has in store.