'The Umbrella Academy' Season 2: Justin H. Min Was Just as Shocked About Ben's Ending as You Were
'The Umbrella Academy' star Justin H. Min shares how he reacted to Ben Hargreeves' ending in the second season, including his death and revival.
[Spoiler alert: Ben's arc and ending in The Umbrella Academy Season 2.] The Umbrella Academy fans were pleasantly surprised when Ben Hargreeves (Justin H. Min) received more screentime in the show's second season. Ben — aka Number Six aka The Horror — died during a mission when the Hargreeves siblings were teens. However, his connection with Klaus Hargreeves (Robert Sheehan) allowed Ben to impact the story — to a limited extent. 
In The Umbrella Academy Season 2, Ben and Klaus were able to reach new lengths together. Though this eventually led Ben to his final death — sort of. The character's final moments set up a cliffhanger for the third season, which has yet to be renewed by Netflix. But regardless, Ben's ending came as a shock to everyone, especially Min, who actually thought he was out of a job following his on-screen alter ego's demise.
What happened to Ben Hargreeves in 'The Umbrella Academy' Season 2?
Throughout The Umbrella Academy Season 2, Ben learned how to interact with the world in new ways. For one, he was able to possess Klaus' body to talk to his crush. Then in "743," Ben successfully reached Vanya's (Ellen Page) mind while she was being tortured by the FBI via an electric chair. He convinced his sister she wasn't alone and prevented her from exploding the building, which would have led to the end of the world. 
Even so, Ben exchanged his life to save Vanya. As it turns out, Number Six could have moved on after his death. But he was too scared at the time. So he stayed with Klaus for 17 years. Then in Vanya's mind, Ben realized he couldn't go back, even as a ghost, and would be forced to move on. 
"I died 17 years ago," Ben said. "All of the rest of this, these years with Klaus, it's all been gravy. At least this time I get to say goodbye."
Nevertheless, it wasn't really goodbye. At the end of The Umbrella Academy Season 2 finale, the six remaining Hargreeves siblings returned to April 2, 2019. As expected, they saved the world from the apocalypse. But they screwed up their own timeline. 
Reginald Hargreeves (Colm Feore) wasn't dead and he claimed he wasn't even the Hargreeves' adopted father. Meanwhile, the Umbrella Academy was replaced by the Sparrow Academy, led by a very different — and very much alive — Ben.
How Justin H. Min found out Ben wasn't dead in 'The Umbrella Academy' Season 2
In an interview with E! News published in August 2020, Min revealed he didn't know Ben would be revived in The Umbrella Academy Season 2 finale. So when the actor filmed his final scene for "743," he truly thought his character's arc was coming to an end.
"I actually had no idea that was going to happen," Min said. "They kept all of us in the dark with the last scene of our season, until the very end. So we had actually gotten a rough draft of episode 10. But that last scene had been omitted."
He added, "What's crazy is that when I shot that scene with Vanya in episode nine, I actually thought that was going to be the end of Ben and the end of this character. So it was really emotional that day not just because Ben was saying goodbye to Vanya and to his family, but Justin Min as the actor, I felt like I was saying goodbye to the show and to the experience."
But Min eventually found out Ben was still alive from The Umbrella Academy showrunner Steve Blackman. 
"A couple weeks after we shot that scene, I was legitimately starting to pack my things, get ready to leave Toronto," Min said. "I get this top-secret email from Steve Blackman, our showrunner, who just sent out the last three pages of the script just to the cast members, just to the seven family members."
He continued, "Of course, I opened it and I read it. I was sort of just screaming and crying in the middle of my Toronto apartment alone."
What Ben's ending means for 'The Umbrella Academy' Season 3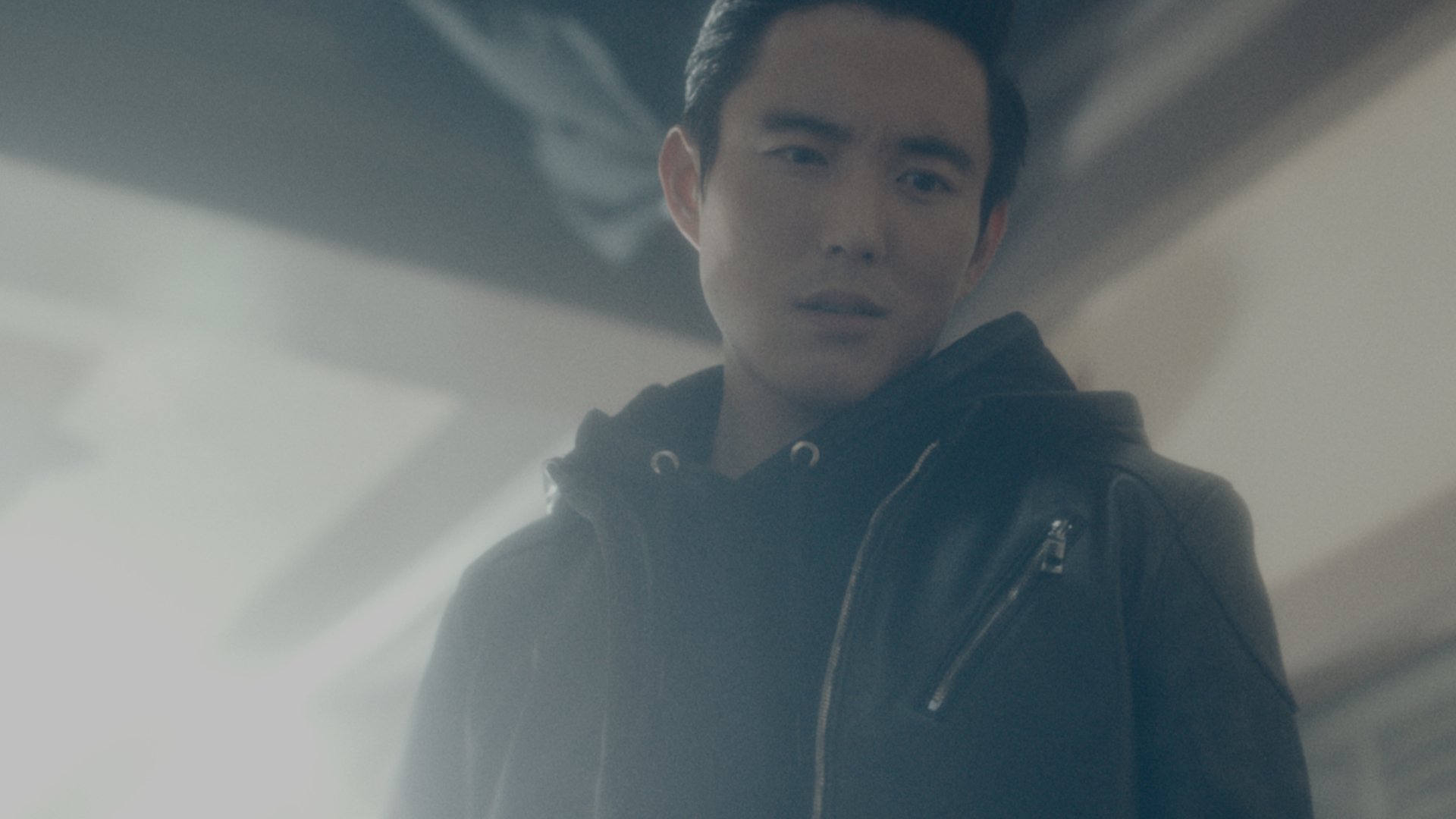 As mentioned, Netflix has yet to renew The Umbrella Academy Season 3. But Ben's ending in the sophomore season leaves the door open for another round. 
"The Ben we meet at the very end of 10 is corporeal," Blackman told Cinemablend in August 2020. "He's of the real world, and he's somebody that I think we're gonna get to know if there's a Season 3."
Though it's likely the Ben who died and the new Ben at the end of the second season will feel entirely different if and when the Netflix series returns.
"I think [Ben's] powers could be quite similar. But in terms of everything else, he's completely different," Min told IGN, noting intentional changes in Ben's appearance, from his hair to his scar. "We all discussed ways to make him seem and feel as different as possible. He's sort of this … antagonistic figure to the family. So yeah, it's weird to play almost the complete opposite of a person that you played."
Check out Showbiz Cheat Sheet on Facebook!