'The Umbrella Academy' Season 3: An Update From Actor Tom Hopper
Fans of The Umbrella Academy are eagerly awaiting the next season. A Netflix original, the TV show focuses on an estranged family of superheroes who come together to save the planet. The series left off in July 2020 with a serious cliffhanger, setting up an intense story in season 3.
As production continues, many are wondering just when the show will return. In an interview, actor Tom Hopper (Luther Hargreeves) gave an update on the status of The Umbrella Academy Season 3 and what to expect when it comes back.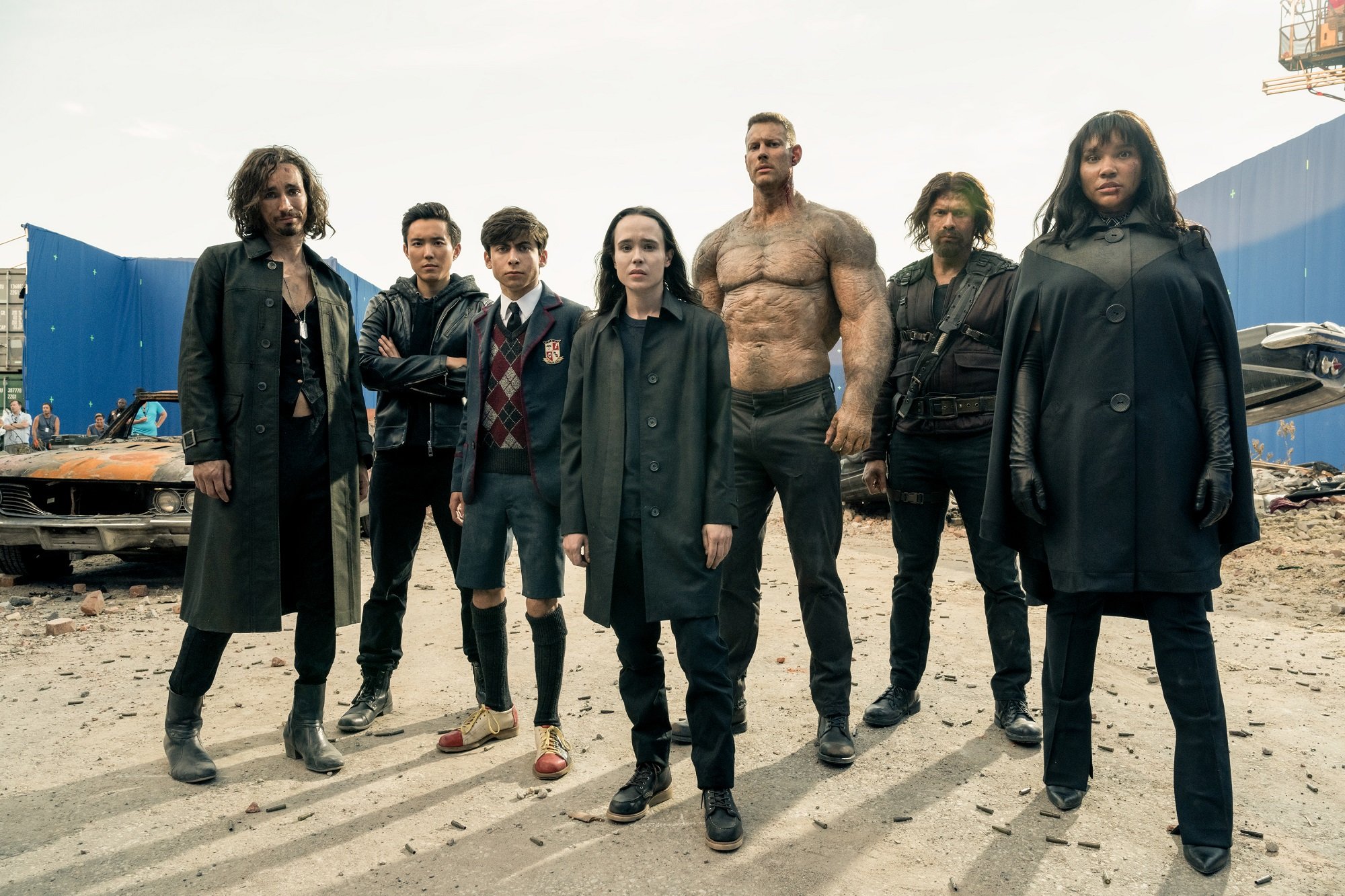 How 'The Umbrella Academy' Season 2 ended
As you'll remember, the Hargreeves were able to go back in time and stop the apocalypse from the first season, but the changes they made came with unintended consequences.
Returning home, the siblings found their father alive and well and a new team known as The Sparrow Academy occupying the mansion. More about them will be revealed in season 3, but one thing we do know is that they seem to be led by the now-alive Ben.
'The Umbrella Academy' Season 3 is being filmed
Offering an update on the status of the show, Hopper told Collider that production started in February, but it's moving slowly due to coronavirus (COVID-19) restrictions.
"The COVID protocols mean that we have shorter days, which means that the actual length of the shoot is going to be a lot longer," Hopper explained. "But yeah, we're really near the beginning. We're not that far into it at the moment, so we've got a long way to go, but it's good. The great thing is the material, the work is amazing, so every day on set is, like I say, a joy and so much fun."
Hopper also talked about the scripts for season 3, which he says are still being written. But he noted the production schedule has allowed writers the opportunity to create something "really special."
"We've not got all 10 [episodes], but we've had a fair chunk and yeah, I think that you're right," he continued. "I think it did allow them to have a bit of extra time on, because I think we got commissioned in the middle of all this stuff. So the writers I guess got more of a headstart. But now it's only allowed them to really refine them, so the ones we're getting now are really special."
Going by his comments, it seems like it could be a pretty lengthy wait until season 3 comes out. But when it does, it sounds like it'll be worth the wait. We'll keep you updated with any news about the next episodes as it becomes available.