'The Umbrella Academy' Season 3: Elliot Page Introduces Twitter to Viktor Hargreeves
Elliot Page announced his character from 'The Umbrella Academy' will come out as trans in the upcoming season.
The Umbrella Academy Season 3 introduced Viktor Hargreeves to the world on March 29, 2022. Elliot Page, who played the role of Vanya in The Umbrella Academy Seasons 1 and 2, tweeted out a photo of himself in what's presumably a production still from the upcoming season. Fans had previously wondered if Page would continue in Vanya's role but assumed nothing significant in the series would change.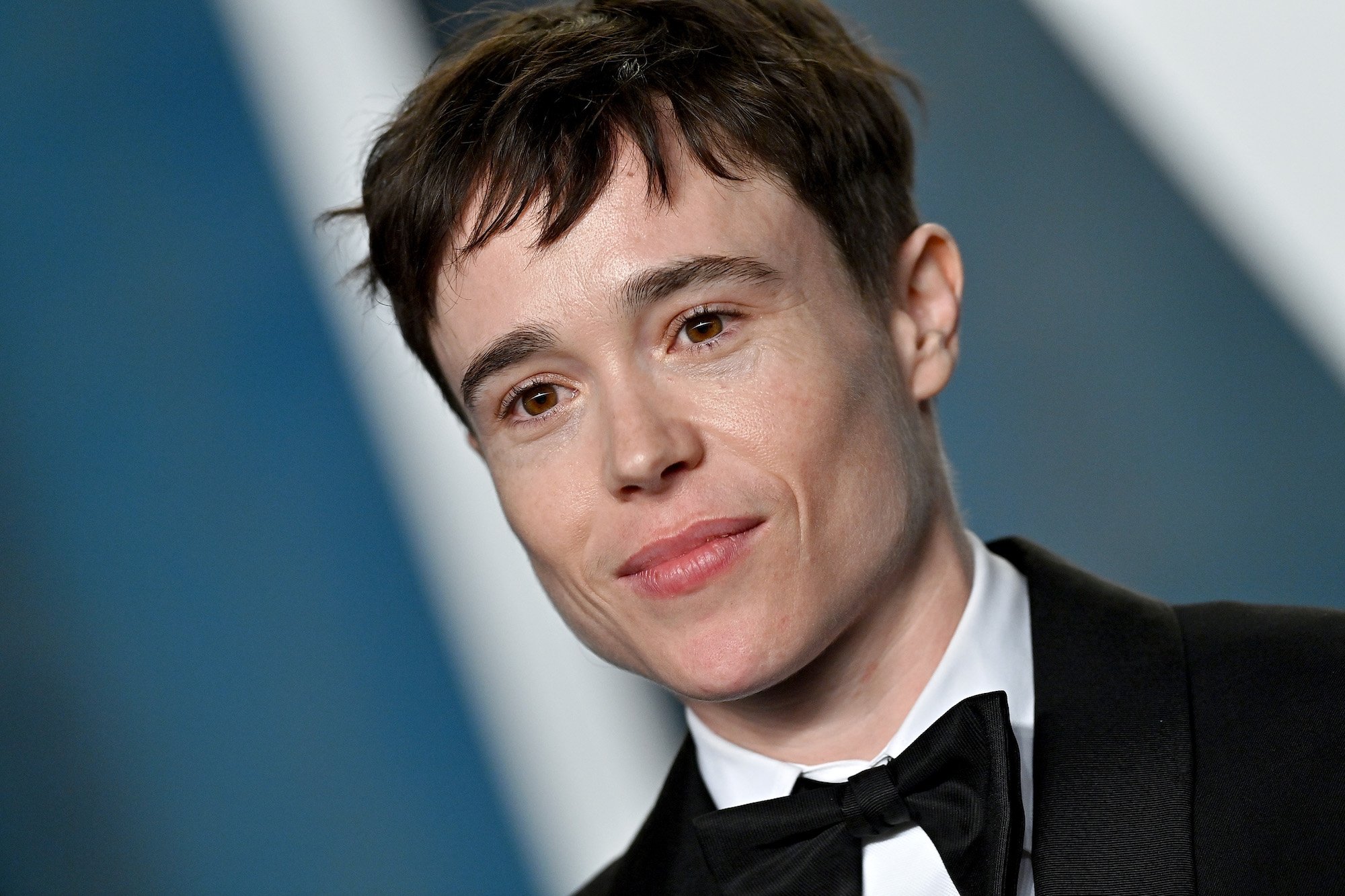 Elliot Page came out as trans in December 2020
Page came out as trans and became the first trans person to grace the cover of Time Magazine. Netflix announced that Page would reprise his role as Vanya in the new season of The Umbrella Academy, but that looks to have changed. The star took to Instagram in December 2020 to address his fans in a lengthy post that read in part, "Hi friends. I want to share with you that I am trans. My pronouns are he/they, and my name is Elliot." He added, "I can't begin to address how remarkable it feels to finally love who I am enough to pursue my authentic self."
The star received love and support from several Hollywood A-listers commending him on his decision. Netflix congratulated Page, tweeting, "So proud of our superhero!" The star graced the cover of Time Magazine in March 2021 and spoke to the publication about his journey to embracing his true identity. Page said, "I'm really excited to act, now that I'm fully who I am in this body."
Before coming out as trans, Page was one of the major queer celebrities in Hollywood. He starred in hit projects like Juno, Smart People, Inception, and To Rome with Love.
'The Umbrella Academy' character Vanya felt like an outcast in season 1
Elliot Page's character Vanya in The Umbrella Academy has had a tough ride leading up to season 3. In the first season, Vanya's siblings don't believe she has any powers. Their adoptive father Reginald Hargreeves continually left her out from the rest of the family because he deemed her as "ordinary." Ultimately, Vanya's powers were stronger than her brothers' and sister's supernatural abilities.
The Umbrella Academy Season 2 focuses on the siblings as they go back in time. However, this time, Vanya has amnesia and no recollection of her powers until close to the end of the season. Vanya met and fell in love with a woman named Sissy. Unfortunately, she had to leave her in the past when she joined her siblings to return to the present day.
In both seasons, Page's role is characterized as female. However, when the star made the news about his transition, Netflix announced that it would be changing his credits immediately. This included other projects currently streaming on the platform. Fans were also thrilled with the news that Page will be reprising his role. His character is one of the most compelling ones, and the writers are yet to explore how Vanya's powers work. As such, fans are heavily relying on the third season to see where Vanya's journey takes them.
The official Twitter accounts for Netflix and 'The Umbrella Academy' celebrated the announcement of Viktor Hargreeves
The official Twitter accounts for The Umbrella Academy, Netflix, and Netflix Geeked retweeted Page's announcement. They each included their own well wishes. Netflix wrote, "Welcome to the family, Viktor – we're so glad you're here." The other accounts offered similar messages. No word on whether or not Vanya's transition to Viktor will play a part in The Umbrella Academy Season 3.