'The Umbrella Academy' Season 3 Will Finally Answer 1 Crucial Question
The Umbrella Academy writers left fans with some nail-biting cliffhangers last season. But according to series showrunner Steve Blackman, season 3 of the Netflix series will finally answer one crucial question fans have had for years.
'The Umbrella Academy' Season 2 ended with major cliffhangers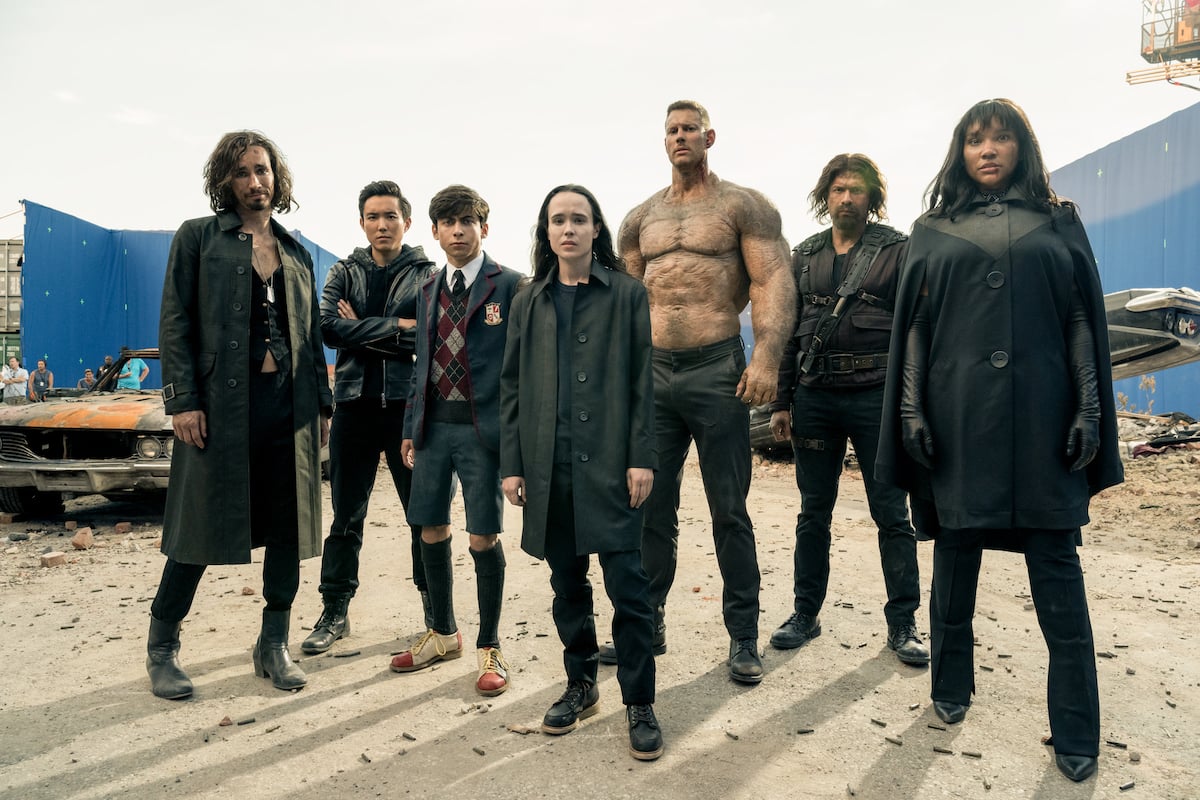 The second season of The Umbrella Academy may have answered a few questions, but it also set up a series of new mysteries. For starters, Sir Reginald Hargreeves —  the adopted father of the superhero siblings — removed his human mask and revealed an alien-like face underneath. And when parlaying with his children, Reginald spoke in circles about his motivations and ambitions and left fans with more questions about his true nature.
And in the finale, Number Five (Aidan Gallagher) jumps his siblings to an alternate present-day timeline. There, the crew finds Reginald lording over an entirely different set of adopted children. They call themselves the Sparrow Academy. How they came to be and why Reginald chose them in this reality remains a mystery. 
'The Umbrella Academy' Season 3 will answer the question about Reginald's origin
From season 1, Reginald Hargreeves has been an enigma. He was responsible for putting the Umbrella Academy team together. But fans still don't know how or why he chose them. Luckily, according to showrunner Steve Blackman, season 3 will address these questions and reveal Reginald's origins.
"My season 3 goal for Hargreeves, played by Colm Feore, who is just amazing, is to learn much more about his backstory," he told TV Guide. "Who really is Hargreeves? What is his agenda? What is the purpose of these kids? In knowing Hargreeves, we will know more about the origin story of these kids, hopefully."
Blackman also teased that the alternate reality version of Reginald isn't the same. And the Hargreeve siblings may take advantage of the situation and try to resolve some of their daddy issues. "If you look carefully, he's our Hargreeves, but he looks a little different," Blackman suggested. 
"It would be a good guess — that they have a chance to try to work out their issues. They did try in Season 2 to some extent, but obviously that Hargreeves knew nothing about them. And you know, this Hargreeves is an older man, but they have a chance to sort of talk to him again, and hopefully, they do better than they did in Season 2."
Season 3 will also uncover the truth about the cube
In The Umbrella Academy Season 2 finale, viewers caught a glimpse of a mysterious green cube floating next to the silhouette of the Sparrow Academy members. It's been a major source of speculation among fans. But luckily, according to Blackman, season 3 should reveal what the cube is all about. 
"A lot of people may not see that cube at first," he said when talking to TV Guide. "I think [the cube's purpose] will be revealed in Season 3."