'The Umbrella Academy' Showrunner Explains Season 3's Ending and Reginald's Plan
The Umbrella Academy season 3 left fans with a few questions. Thankfully Steve Blackman explained Sir Reginald Hargreeves' (Colm Feore) big plan after that big cliffhanger.
[SPOILER ALERT: Major spoilers regarding The Umbrella Academy Season 3 ahead.]
How does season 3 of 'The Umbrella Academy' end?
​​RELATED: Is The Handler in 'The Umbrella Academy' Season 3? Kate Walsh Explains Her Small Role in the New Season
Season 3 showed The Umbrella Academy in a different timeline. Sir Reginald Hargreeves (Colm Feore) wasn't impressed with his children when they met him last season. So he picked different babies with super powers to adopt and formed The Sparrow Academy.
Once again their actions led to the end of the world. Reginald came up with a plan and recruited Allison (Emmy Raver-Lampman) to help him with it.
They reset the universe so Klaus (Robert Sheehan) and Luther (Tom Hopper) were revived. But everyone came back without their powers. Reginald was also alive and reunited with his wife.
Allison was awarded for her betrayal. She was reunited with her daughter, Claire (Jordan Claire Robbins) and her husband Raymond Chesnut (Yusuf Gatewood).
Steve Blackman says Reginald wanted to 'free' the kids of their powers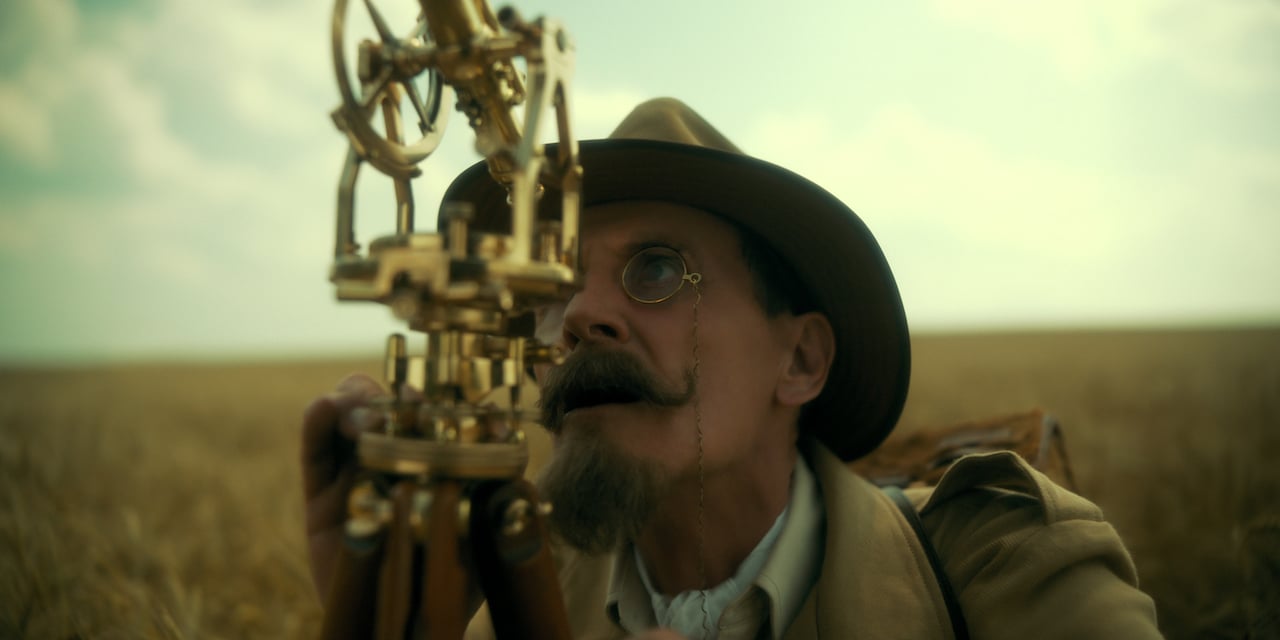 RELATED: 'The Umbrella Academy' Fans Change Their Tune on Luther After Watching Season 3
The universe has been reset, but the Hargreeves family no longer has powers. Blackman told TV Line that the father tried to help them with this change.
"There are going to be repercussions, if we're lucky enough to have a Season 4, of the incomplete programming of the universe," he said. "Someone asked me, 'Why would [Reginald] leave the kids in such a bad place?' I would argue that he thinks he might be leaving them in a good place."
"They've been complaining about their powers and who they are, and now he's saying, 'Look, you're free. You don't have powers anymore, there's nothing holding you back. Live your lives,'" he continued. "The audience gets to decide whether Hargreeves did a good or bad thing for them."
It's unclear if there will be a fourth season. But the showrunner is prepared if the show returns. "I don't know how many seasons [Netflix] wants to go. I pitched them Season 4, and I know the beginning, middle and end [of it]," Blackman revealed. "When I started the show, I really only knew the first four seasons in my mind."
The cast reacts to the season 3 finale
The cast didn't know the ending to the season for a long time. But they watched it during an interview together and shared their reactions.
"A story as old as time, you want power and he finally had ultimate power," Aidan Gallagher, who plays Number 5 said. "He did anything he wanted. So season 4 could go anywhere if we get it."
David Castañeda chimed in, "He'll do anything for love. He got his wife back. Maybe that's what he always wanted." He added that this seems to be a plan he's had since season 1.
RELATED: 'The Umbrella Academy': Tom Hopper Says Luther's Finale Change Felt' Odd'