'The Umbrella Academy' Star Tom Hopper Always Has These Foods in His Kitchen
He might be best known for his role as the massively muscular Luther in The Umbrella Academy, but Tom Hopper is actually built in reality. Though he wears a bodysuit to achieve the signature primate look in the series, Hopper always keeps these healthy foods handy for himself and his family.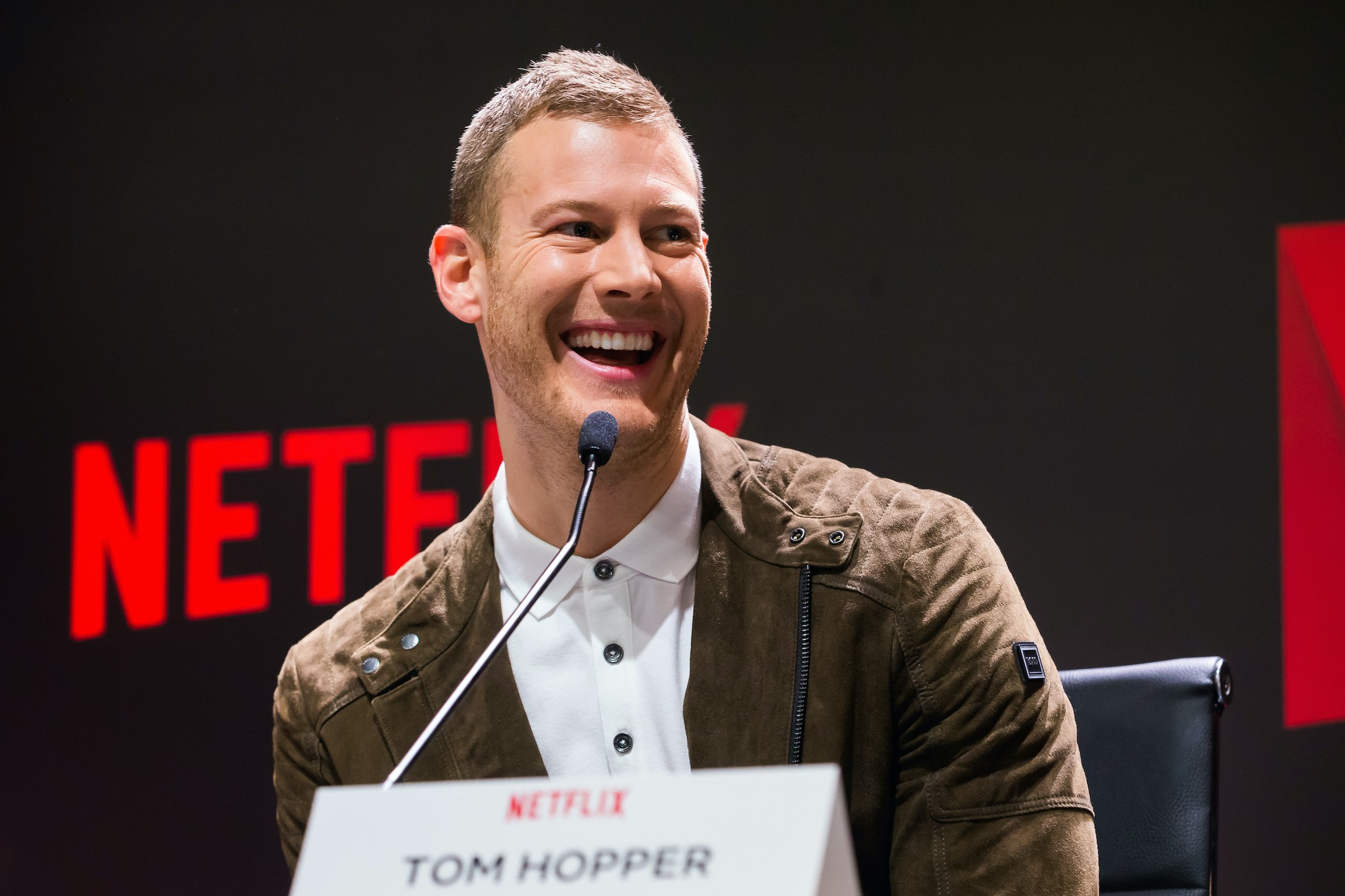 Tom Hopper's role as Luther in 'The Umbrella Academy' upsets some fans
The Netflix series The Umbrella Academy tells the story of the Hargreeves family, an unconventional group of anti-heroes who must reunite to save the world. The show is based on the comic book series by My Chemical Romance's Gerard Way and Gabriel Bá.
Hopper plays Luther Hargreeves, also referred to as Number One by the emotionless father figure, Sir Reginald Hargreeves (Colm Feore). Many fans are looking forward to season 2 of the Netflix series, which airs July 31, but some aren't excited about Luther's return. After learning that his mission on the moon was a farce, some fans feel Luther spends too much time moping instead of trying to stop the impending apocalypse.
Regardless, Hopper's role in The Umbrella Academy is vital to the story.  Luther — though bothersome to a select few — doesn't make the show any less enjoyable.
Luther's ape-like appearance requires a bodysuit
Luther/Number One's giant physique is the result of an experimental transplant surgery, courtesy of Reginald Hargreeves. In the comics, Luther's head is grafted onto the body of a Martian gorilla, but for the Netflix series, a serum transforms Luther's body in one resembling a gorilla. 
To achieve the perfect look for Luther, showrunners used prosthetics on Hopper. "Tom Hopper is already huge, and then they put a prosthetic on him," Way told The Hollywood Reporter. "I thought that was a big risk, and I thought that was awesome." Executive producer Steve Blackman added: "We did all this research, and we gave [Tom] these extra muscles and bones that only apes would have." 
According to Hopper, the muscle suit took two minutes to put on — "you zip into it," he told SYFY WIRE. The shirtless scenes requiring a full, hairy-ape look took a bit longer to prepare for. "That was a bit more elaborate and laborious as well," Hopper said. "They stick it all on me and paint it." Regardless of how long the application took, Hopper provided an excellent base physique for showrunners. 
Tom Hopper keeps these foods in his kitchen
To maintain his fitness, Hopper eats a balanced diet that's kind of all over the place. He explained some of the items that can always be found in his kitchen to Delish. At the top of the list is Cacao powder. As the father of young kids, Hopper wants to give them something halfway decent when they crave sweets. Most of the time, Hopper makes keto muffins with coconut flour as a healthy snack. Other must-haves in Hopper's kitchen include eggs, ghee, vegetables, and anchovies. 
Hopper said you'll never find sugar or processed foods in his kitchen. His family tries to cook as fresh as possible — a diet that's clearly working for his role as Luther Hargreeves.