'The Umbrella Academy' Star Tom Hopper Reveals Why Luther Looks So Different in Season 2
Tom Hopper is back as Luther Hargreeves in the second season of The Umbrella Academy. But this time around, fans may have noticed some changes in his character's appearance. 
As it turns out, these modifications have meaning and purpose. And in a recent interview, Hopper revealed exactly how and why Luther looks so different in Season 2 of the Netflix series.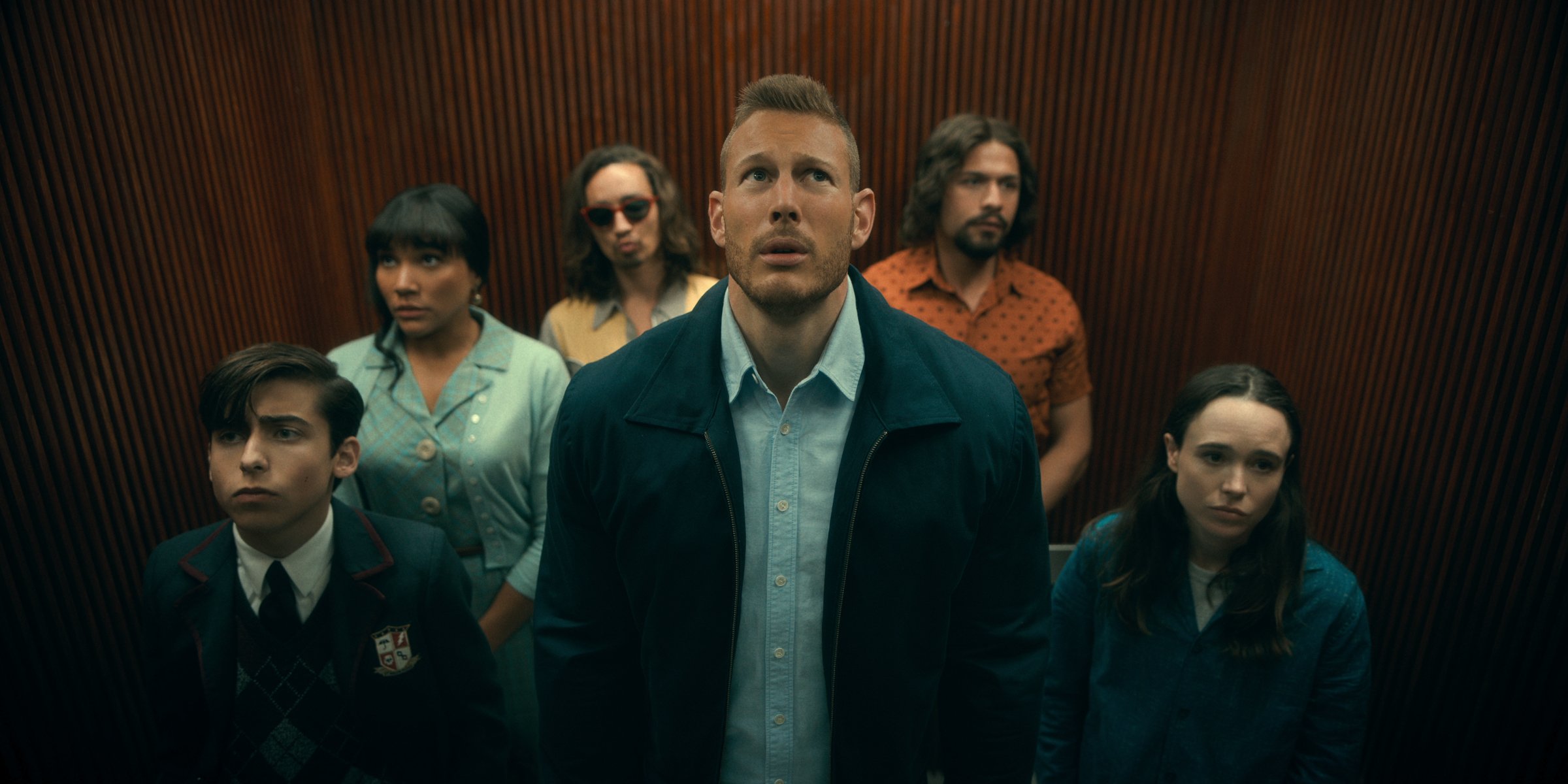 Tom Hopper plays ape-like hero Luther Hargreeves in 'The Umbrella Academy'
Based on the Dark Horse Comics series created by My Chemical Romance frontman Gerard Way and illustrator Gabriel Bá, The Umbrella Academy tells the story of seven superpowered siblings. Adopted by wealthy scientist Reginald Hargreeves, they are raised together in a mansion and trained to fight using their special skills. 
Luther, also known as Number One, undergoes a procedure which changes his body to resemble a gorilla. Reginald gives him serum that initiates the painful transformation. But once it's complete, Luther's body becomes more resilient, and his natural superhuman strength is further amplified. 
Hopper has to wear a full bodysuit 
To get his signature ape-like look, Hopper has to wear a full bodysuit and prosthetics. In an interview with Elle,  The Umbrella Academy star revealed that showrunners initially asked him to work out and bulk up for the role before they decided to go with a suit. 
"I'm actually wearing a muscle suit to make me look bigger because Luther is not in all ways human, shall we say, in terms of the size of his body, it's an inhuman body," said Hopper. "Initially the conversation was for me to get as big as I could get, so I went through the process of trying to get huge, and then they decided at the last minute it was gonna be too complicated to get it to look right, so they did the muscle suit. I was like, 'Ugh, I've been eating fifteen meals a day for this!'"
The actor explains why Luther looks different in 'The Umbrella Academy' Season 2
In the first season of The Umbrella Academy, Luther's chest and arms were covered in thick hair,  and his huge physique made him look more gorilla than human. But in Season 2, the superhero looks much leaner and more human-like. According to Hopper, these changes were made on purpose, and they have everything to do with Luther's new state of mind. 
"That was a big thing that we talked about, that Luther has become more comfortable with his body now," Hopper explained in a recent chat with Collider. "The reason he fights is that people are giving him the right kind of attention for that body. They actually love that he's got that better. They say, "Wow, here's this freak of nature, this monkey man who beats everyone up.'"
The actor explained that Luther's view on life has changed since he came back from the moon. After discovering that Reginald may have sent him there because he wasn't good enough, he's working on accepting his body and himself. 
"He's not wearing his vest, and he's shaved a lot of the hair off it, so it looks trim," Hopper said. "When he comes back down from the moon, in Season 1, he's a bit overweight and hefty, and he's not the athlete he once was. And then, in Season 2, you see that he's a bit more athletic now. He's been on chicken and broccoli for the last six months, and he's trimmed down. He's accepting of his body, a little bit more."
After everything Luther's been through, it's nice to see that he's changing for himself, and not for his dad. Hopefully, fans will get to see more of Hopper's character in Season 3 if the series is renewed. 
The Umbrella Academy is currently streaming on Netflix.