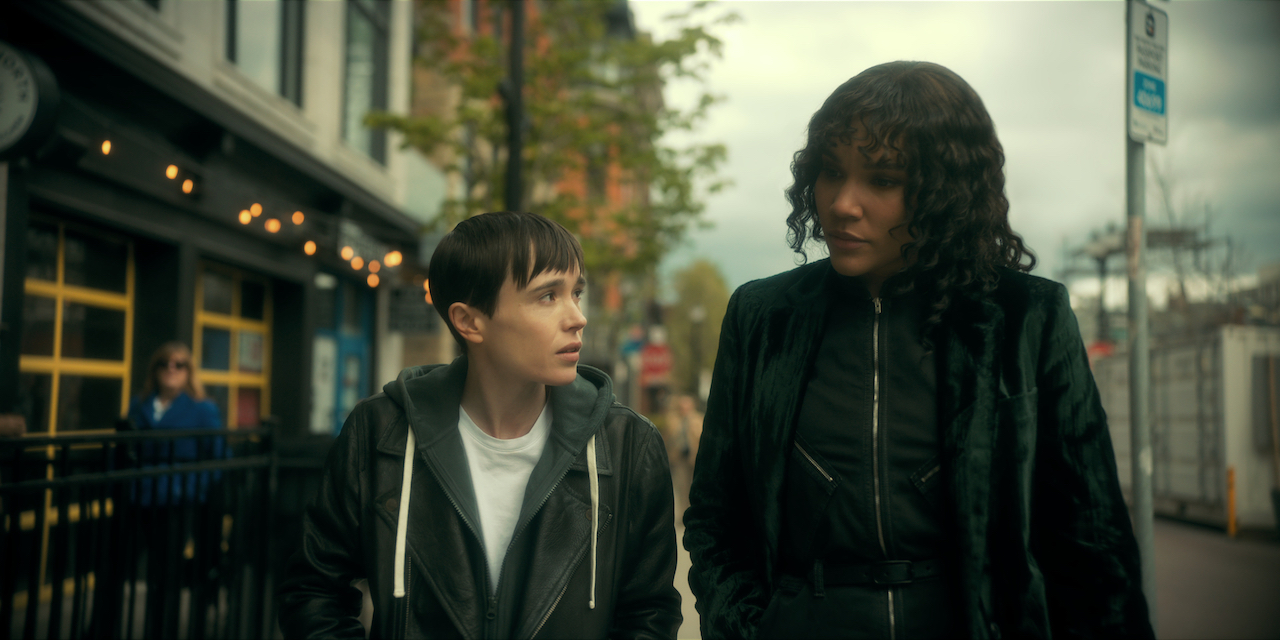 'The Umbrella Academy': How Thomas Page McBee Helped With Viktor's Transition Storyline
Elliot Page talks about Viktor Hargreeves' transition in 'The Umbrella Academy' and Thomas Page McBee.
The Umbrella Academy makes a significant change to a main character in season 3. The season introduces Viktor Hargreeves, played by Elliot Page, and they revealed who helped with their transition storyline for their character.
Viktor Hargreeves transitions in 'The Umbrella Academy' Season 3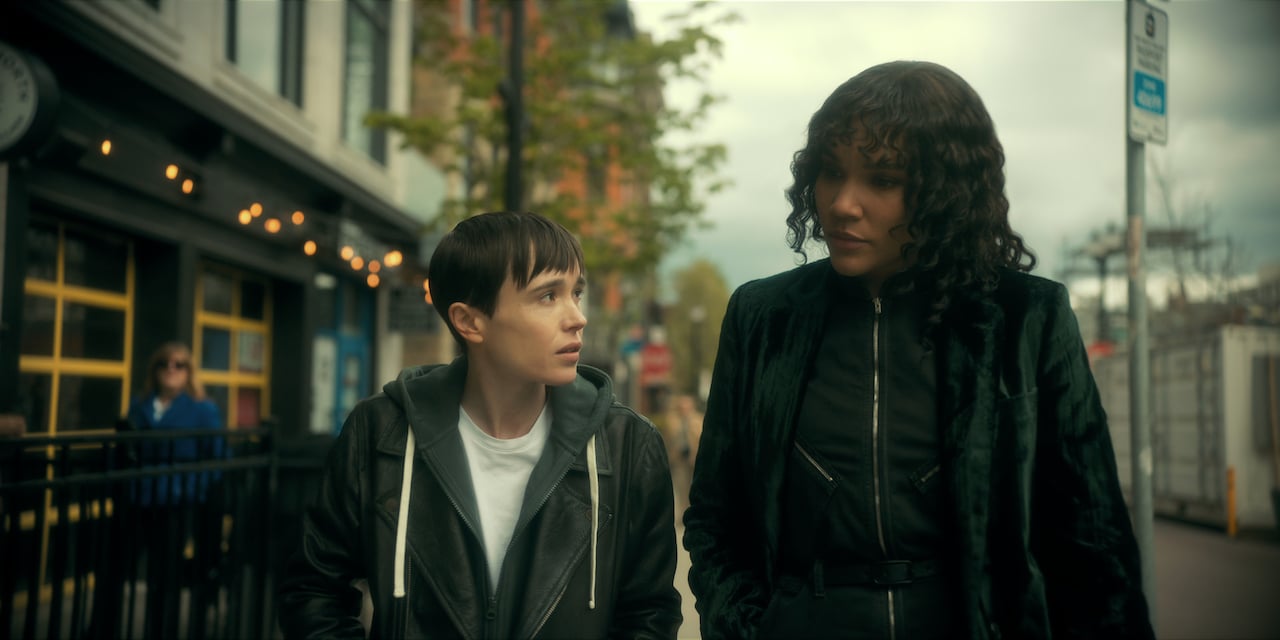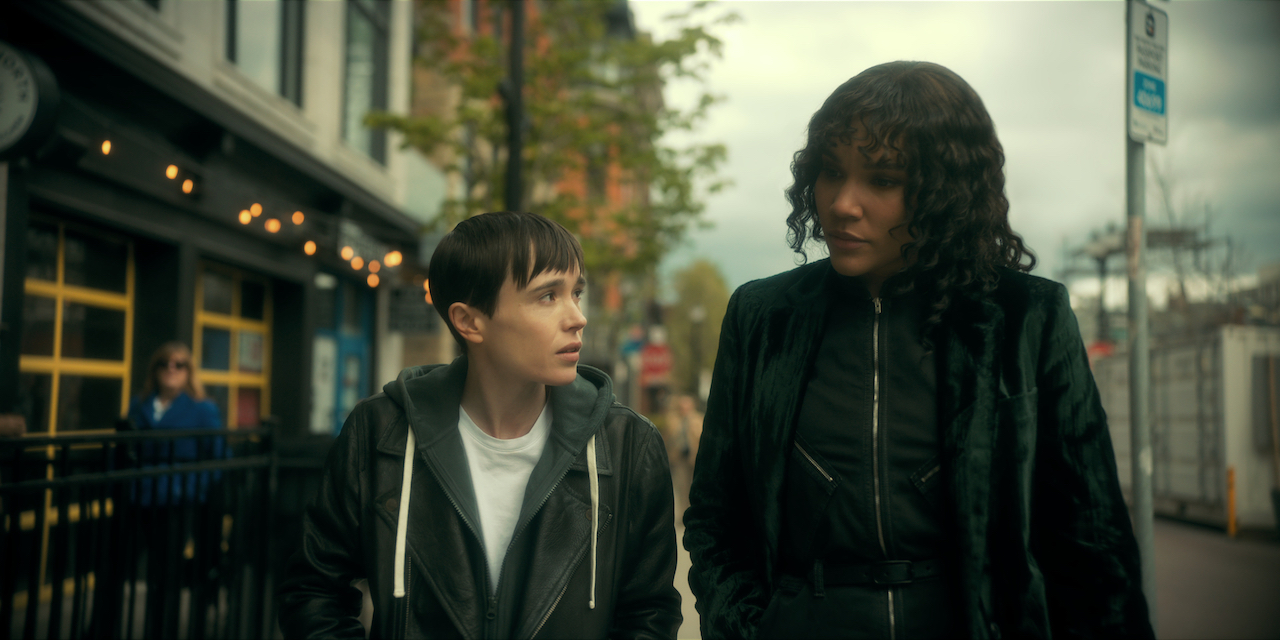 Season 3 of The Umbrella Academy will be full of change. There is a new timeline, new characters, and Viktor transitions.
This reflected Elliot Page's real coming out as trans masculine in 2020. This is also after Viktor fell in love with Sissy Cooper (Marin Ireland), but they had to go their separate ways by the end of season 2.
Viktor's transition is quickly addressed in the first episode of season 3. He gets his hair cut and tells his siblings that his name is Viktor.
How Thomas Page McBee helped Elliot Page in 'The Umbrella Academy'
The actor appeared on Late Night with Seth Meyers to talk about the new season of The Umbrella Academy. Page talked about working with the writers on changing their character in the show.
"And really with Steve Blackman, the showrunner of Umbrella who's just incredible and such a wonderful person," they said. "And so, when we first talked about it, he really seemed excited about incorporating it into the show."
The actor continued, "And an incredible writer, journalist, author Thomas Page McBee, who I met doing a miniseries called Tales of a City he wrote an extraordinary biography called Amateur, which I highly recommend everybody to read. He was the first trans man to box in Madison Square Garden."
McBee joined the team to help with the story. Page said they're proud of it and excited for people to see the season.
Thomas Page McBee previously interviewed Elliot Page
The author previously interviewed the actor for Vanity Fair. McBee started by talking about meeting Page in 2018 and understanding they related to each other on some level gender-wise.
"I would imagine you'll understand where I'm coming from—just exist by myself, like be able to sit with myself," Page later replied. "Not have some constant distraction, all these things that aren't conscious or aren't even overly overt. For the first time in, I don't even know how long, [I am] really just being able to sit by myself, be on my own, be productive, and be creative. It's such an oversimplification to say it this way, but I'm comfortable."
It sounds like after working together, Page and McBee made a connection. Fans will now get to see how their work together formed the season 3 story.