'The Umbrella Academy': Two Things From the Comics That Had To Be Left Out of the Show
The Netflix series, The Umbrella Academy, is based on the comics of the same name written by Gerard Way (of My Chemical Romance) and artist Gabriel Bá. The second season premiered on the streaming service this past July and, already, fans are anxious for a third.
So what are the biggest differences between the Netflix show and the comic book series? Way and showrunner Steve Blackman have the answer.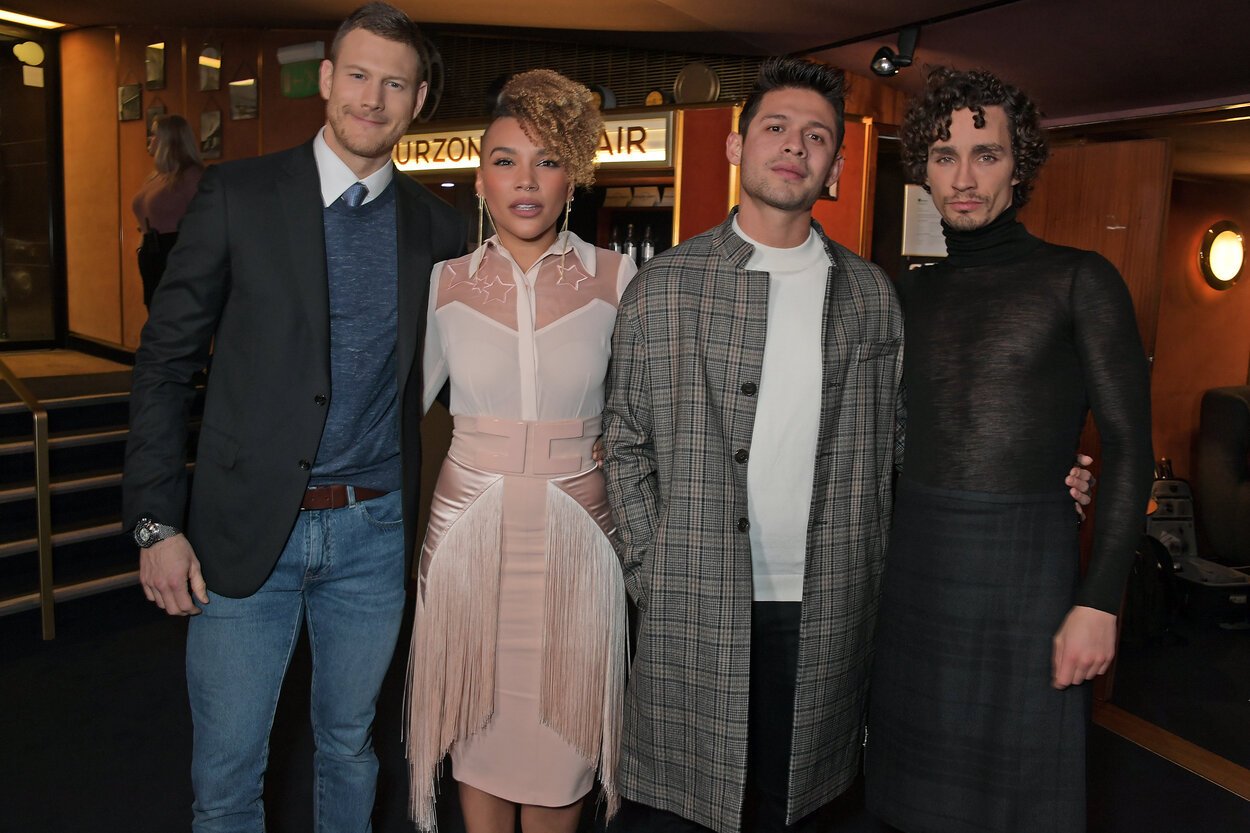 The inspiration for 'The Umbrella Academy'
Way actually thought of the idea for The Umbrella Academy backstage.
"You have so much time to kill on the road," he told Vulture in 2019. "Let's say you're playing at 8 o'clock at night. You're just sitting there all day, so I just started drawing them. I wrote down a list of interests that I had — everything from seances, tarot cards, fortune tellers. Just all this stuff."
Way says the look and feel of the Netflix series were partially inspired by Wes Anderson.
"[Wes Anderson] was a definite inspiration of the comic when I started it, especially the opening sequence. I just love Wes Anderson's films, and I was really inspired by it. There were no comics like that," he said.
Way continued: "And it was a little bit in line with the Hellboy thing, where I was like, 'Well, let's just take, like, a little bit of this flavor and apply that superheroes.' I think it still has those little bits of flavor, but I feel like we dialed that stuff back. And Steve helped it find its own identity."
"There are little moments of Wes Anderson here and there," Blackman added.
What Steve Blackman wanted to keep from the 'Umbrella Academy' comics but couldn't make work in the show
Blackman says there were two main things he wanted from the comics in the first season that he just couldn't fit.
"The show's supposed to be highly stylized, so I wanted to try to do the kids in the Eiffel Tower. But then I went to the producer and he said, 'Uh, yeah, that's Michael Mann's budget.' Like, that's how much it would take to really do that right," he said, firstly.
Additionally, Blackman really wanted to take the transformation of Vanya "further."
"It couldn't be that, in one episode, she turned," he said. "We wanted it to be a much longer game. So we thought of a psychological manipulation as a physical manipulation. I think that worked out well."
Gerard Way's favorite thing added to the Netflix show
While Blackman says he and the rest of the Umbrella Academy Netflix team "agonize over" details of the show "because [they] want Gerard to be happy," there were, of course, things added that the comics didn't include. Way's favorite addition is "how Spaceboy is handled."
"In really early drawings, he was wearing a coat to hide his body, and I was like, 'This is a bit Ben Grimm; it's a bit Fantastic Four.' Gabriel just took it and ran with the character, so we ended up not going with a coat. In the comic, he's this huge, kind of gorilla body," he said.
Way continued: "But it was a bit too much, Steve felt, for viewers, so he made his body and how he gets that body a bit different than the comic. It really works. And the fact that the character is clothed, it makes a lot of sense."