'The Umbrella Academy': What Will Happen To Pogo in Season 3?
The Umbrella Academy introduced viewers to a family of super siblings, but the Netflix series also included several other unique characters. That includes Pogo —played by Ken Hall and Adam Godley — the hyper-intelligent chimpanzee who served as a second father to the Hargreeves siblings. Now that many fans have worked their way through season 2, many viewers want to know — what will happen to Pogo in season 3?
[Spoiler Alert: Spoilers for The Umbrella Academy Season 2 ahead.]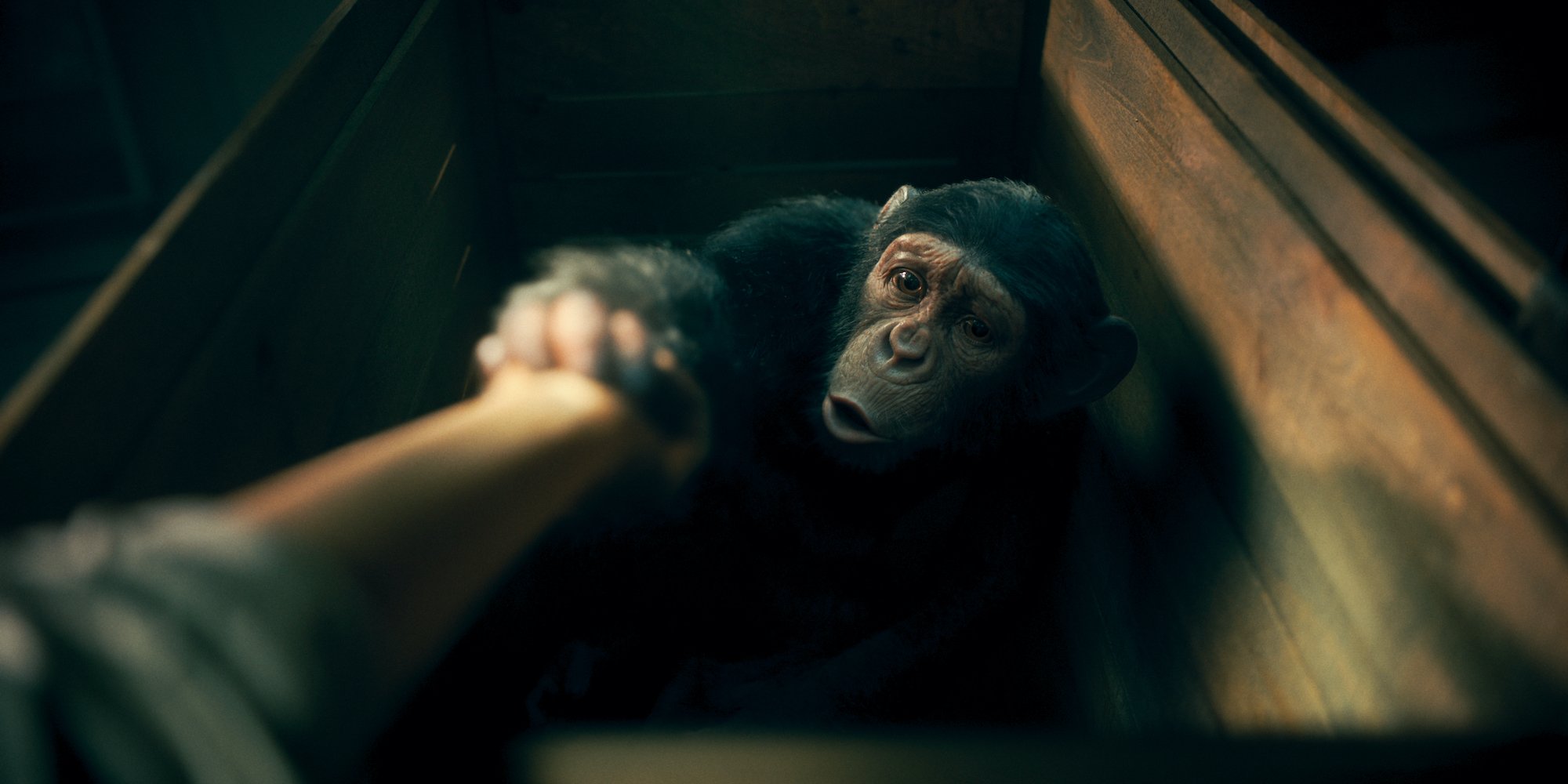 The early days of Pogo
In season 1, Pogo was the chimp-turned-butler who served as a caretaker for the Hargreeves estate. He was involved with Sir Reginald (Colm Feore) from the Umbrella Academy's beginning, helping to raise the children and foster their powers. 
But in season 2, we learn of Pogo's humble beginnings. As it turns out, Pogo was procured by Sir Reginald when he was still a chimp. Being Sir Reginald, it was only a matter of time before he started experimenting with Pogo. 
Knowing that Reginald Hargreeves has an other-worldly status, it makes sense that he and the Majestic 12 would take an interest in space exploration. 
Pogo went to space before Luther ever did
In a flashback scene, Pogo was seen preparing for a space mission. After his training was complete, he was sent into outer space like the rhesus monkey, Albert, was in June 1948. 
Tragically, the ship came crashing down as quickly as it had gone up. Unaware of how to right the spacecraft, fans thought Pogo would meet a fatal landing.
That is, until Grace (Jordan Claire Robbins) injected him with a serum similar to what saved Luther (Tom Hopper) in season 1. It's unclear, but this serum seems to be what will give Pogo his human-like qualities later in life. 
Where Pogo could possibly be in 'The Umbrella Academy' Season 3
Aside from Pogo's flashback origin story, fans didn't get to see much of the chimp.
Pogo was only in one other scene, wherein Diego (David Castañeda) and Number Five (Aidan Gallagher) sought out Sir Reginald. Five discovered a baby Pogo hiding in the shadows. Unfamiliar with him, Pogo attacked Five. Then, he jumped out a window and into an alleyway, where he joined hands with Reginald, who had just stabbed Diego. The two walked away into the night, never to be seen again — in season 2, at least.  
A third season of The Umbrella Academy has yet to be confirmed. Still, fans are hopeful that Pogo will play a bigger role in yet another season of the show.
When season 2 ended, fans were greeted by Sir Reginald and the Sparrow Academy — a new family of super siblings. While there was no Pogo in sight, that doesn't mean he's not part of the Sparrow Academy universe. 
For one, Pogo could have been elsewhere in the mansion at the time of the Hargreeves' arrival. Or, Pogo could be somewhere safe with Grace, who left after discovering Sir Reginald was hiding too much in 1963. 
Wherever Pogo turns up in season 3, his life will have been drastically altered by the new 2019 timeline. Fans think Sir Reginald's life has taken a turn for the better with the Sparrow Academy. He seems proud of his new and improved achievement. So, maybe Pogo turns out to be a happier, less sullen humanoid chimpanzee, too.