'The Umbrella Academy's Cameron Britton Is Working on an Unconventional Side Project
Cameron Britton plays a somewhat-deadly assassin in the Netflix series The Umbrella Academy. Outside of the comic-based show, the actor is taking on a unique creative project.
Find out what else Britton has in the works.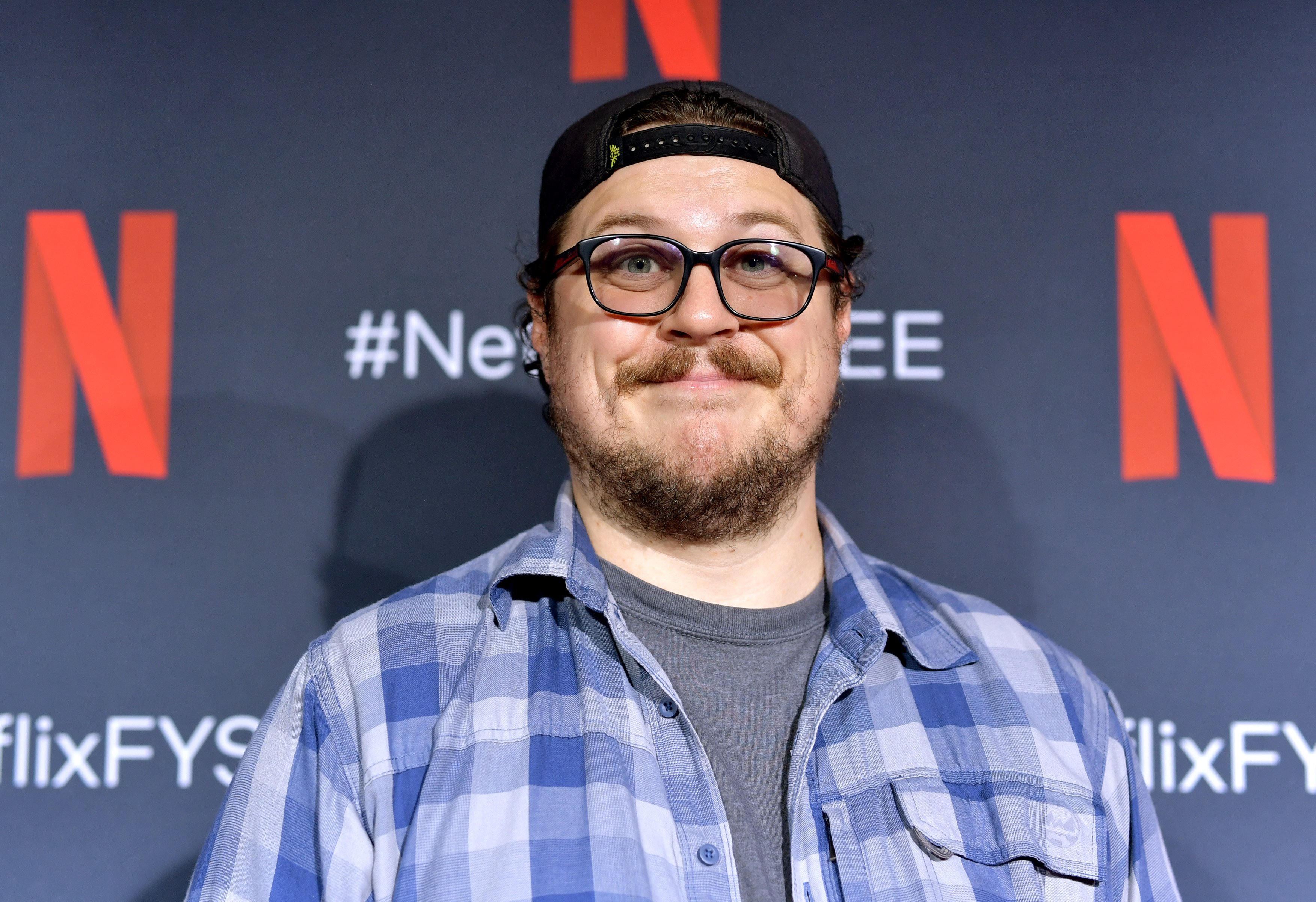 Cameron Britton plays Hazel in 'The Umbrella Academy' universe
In season 1, Hazel — the time-traveling assassin — is sent to kill Number Five (Aidan Gallagher). With the help of his partner, Cha-Cha (Mary J. Blige), they are ordered to prevent Five from stopping the apocalypse.
He may be an assassin operating on behalf of the mysterious Commission, but Hazel's perspective shifts throughout season 1. His focus becomes less about his mission and more about building a meaningful life outside of work — one with Griddy's employee Agnes (Sheila McCarthy). 
With the release of season 2, fans are excited to see where Hazel's story takes him. 
Cameron Britton is writing a children's book
In a video promoting the new season, Britton and his castmates Emmy Raver Lampman and Robert Sheehan read through the notes on their cell phones. 
When asked about the newest note in his phone, Britton revealed that he has been working on a children's story.
"It's just poems and stuff," he explained. "It's like a short, little Shel Silverstein kind of thing." 
Britton proceeded to read a sample of one of the poems he wrote. 
If you spin around real fast, I swear that you can see your back. I swear you can.

Please don't laugh.

It does its best to turn when you do, so don't let on. Just play it cool and whistle quiet. Try not to move.

And when your back is nice and relaxed, scream 'Here I come, back!' Just like that.

Spin like a wheel on your right heel, til your back is dizzy.

Then you'll steal a look upon the other side of you to see the part of you that other people do.

And if you practice, I'll tell you what — spin just right and you'll see your butt.
Follow Lauren Anderson on Twitter & Instagram.
Britton's costars were thrilled by his reading. "Cameron, that's amazing!" Raver Lampman exclaimed. "I love that," Sheehan — who shared a short story of his own — added. 
Britton joked with cameras, telling viewers not to steal his idea because it's "patented." Hopefully, the book becomes a reality in the future.
Cameron Britton has a lot of other creative ideas 
It seems Britton stores all of his best ideas in the Note app on his phone. Britton's idea for a children's book is likely a serious venture, but his cell phone also housed several other comedic ideas he could one day bring to life. 
When Netflix asked about the weirdest note on his phone, Britton teased: "I have an idea for a sketch."
Britton's note simple read: "Aware-wolves." 
His idea will tell the story of a group of cognizant werewolves who are — well, Aware-wolves.
"No! The full moon!" Britton exclaimed, bringing a sample of his sketch to life. "I understand too much!" he added, concluding, "That's the movie business." 
Many fans of The Umbrella Academy can't wait to get their hands on Britton's children's book — if and when he decides to write it.