Everything You Need to Know About the Klaus Hargreeves Spinoff 'You Look Like Death'
Could there be a spinoff series to 'The Umbrella Academy' based on Klaus Hargreeves' adventures in 'You Look Like Death'?
Fans of The Umbrella Academy love Klaus Hargreeves. Some find his ability to conjure the dead as "The Seance" captivating. Others enjoy Robert Sheehan's portrayal of the character in the Netflix series.  
Luckily for fans, Gerard Way created a spinoff comic based on Number 4 himself. Here's what you need to know about the Klaus Hargreeves comics.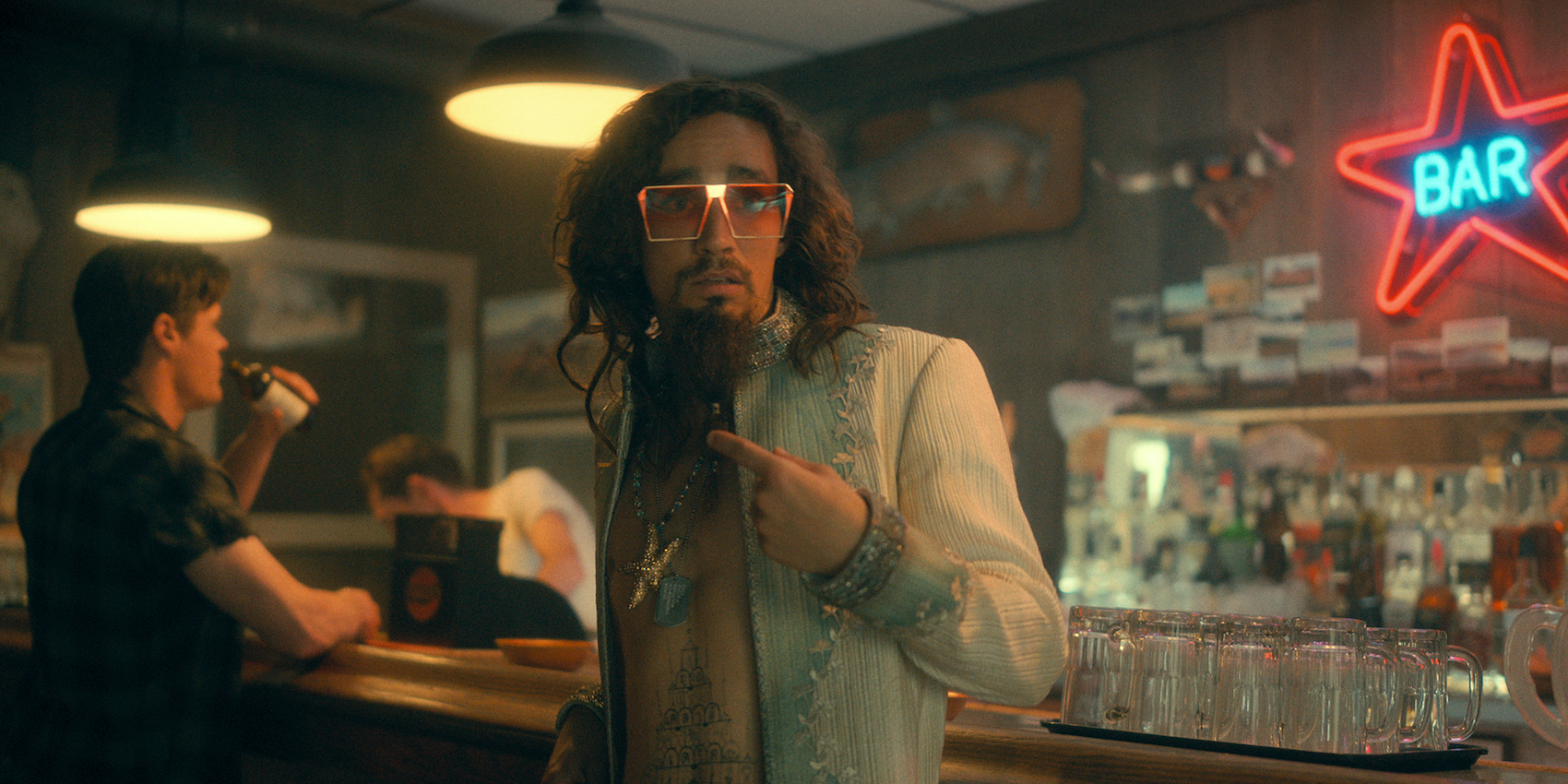 Klaus Hargreeves makes for his own interesting story
As the sibling with one of the more interesting powers, many fans are excited that Way is pursuing a spinoff series focused on "The Seance." 
"When 18-year-old Seance gets himself kicked out of the Umbrella Academy and his allowance discontinued by Hargreeves, he takes to a place where his ghoulish talents will be appreciated — Hollywood," the summary reads. "After a magical high on a vampire druglord's stash, Klaus needs help, and doesn't have his siblings there to save him."
Way worked with Shaun Simon, the executive producer of the Netflix series, on the spinoff comics. I.N.J. Culbard does the artwork for this series, but Gabriel Bá did do the cover art. 
Fans can expect issue 1 of the comic on September 16. 
'You Look Like Death' is set 10 years before 'The Umbrella Academy' 
Klaus's flashback tale takes place a decade before the end of the world, as seen in Apocalypse Suite. 
"I imagined a pretty wild decade for Klaus — full of ups and downs, seedy places, supernatural excursions and internal battles," Way said (via New York Times). 
Way felt that Tinseltown made the perfect backdrop for Klaus' spinoff story. "Los Angeles is a place where you can very easily lose sight of who you are. That is what is happening to Klaus in this series," Way told Forbes. 
We see him develop stronger habits and explore more extreme things than he had before. Los Angeles is also a place with a strong dark side, as well as this undercurrent of the occult.

It is also a place where somewhat nefarious people transplanted [there] can more easily thrive and spread out roots, so there's a good chance Klaus runs the risk of getting chewed up and spit out.
Klaus is one of Gerard Way's favorite characters 
The My Chemical Romance frontman created The Umbrella Academy as the band was breaking out in the music industry. Way's love of comic books goes back to when he was 15-years-old, writing his own work on his grandmother's typewriter.
It makes sense that Way would have so many off-shoot ideas, considering how long he's been working on The Umbrella Academy. 
"Of all of the siblings, Klaus was always the first one I wanted to explore because I had a lot of ideas about what happened to him in the 10 years before 'Apocalypse Suite,'" Way explained to Forbes. "It felt like a big story in itself. Since then, I've filled in the gaps on what the other siblings were up to in that 10-year span and I'd like to explore those stories as well. Klaus was always the first, though."
Fans are excited to learn more about each of the Hargreeves siblings in Way's spinoffs, whenever they're released.
Will 'You Look Like Death' become a Netflix series? 
Given the success of The Umbrella Academy, many fans are hopeful that Netflix will create another original series based on You Look Like Death. 
Sheehan has already expressed an interest in working on the spinoff. 
"I was badgering Gerard in a few different ways and all of this feeds into the psyche of it," Sheehan told Rocksound.
"I was sending him comic book story ideas for the Klaus spinoff, [and] I came up with a couple of good ideas and said, 'Gerard mate, this is a brilliant couple of episodes of your comic book.'" 
Despite Sheehan's desire to make the spinoff series a reality, nothing has been confirmed yet. For now, fans will have to enjoy the comic when it is released in September.