'The Unbearable Weight of Massive Talent' Movie Review: Nicolas Cage Taps Into Hyper Self-Aware Comedy
'The Unbearable Weight of Massive Talent' explores the fictional life of Nicolas Cage, who accepts a job at a billionaire's birthday party, which results in him working with the CIA.
The Unbearable Weight of Massive Talent is the most Nicolas Cage movie imaginable. Writer/director Tom Gormican and co-writer Kevin Etten constructed a comedy that Cage and Pedro Pascal manage to elevate at every turn. The Unbearable Weight of Massive Talent has an infectious energy, although it doesn't quite hold onto that quality for its entire duration.
'The Unbearable Weight of Massive Talent' explores a fictionalized version of Nicolas Cage's life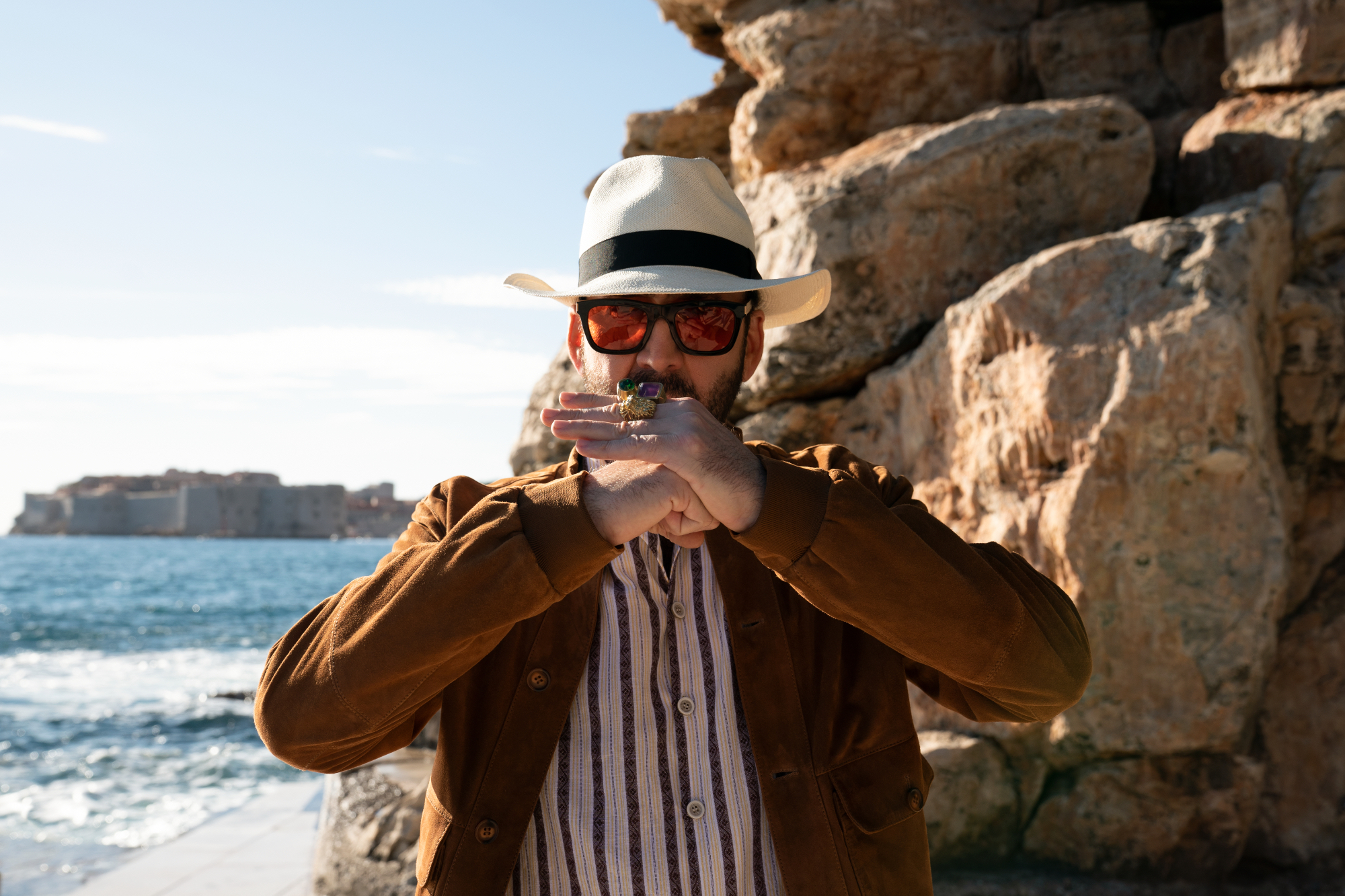 Cage plays himself in a fictionalized and over-the-top version of his life. He's strapped for cash and finds himself bleeding out money. Cage is fighting for the roles that he desperately wants, but he can't seem to catch a break. He has the respect of fans around the world, but not all industry insiders and those in his personal life are as drawn to his charm.
The Unbearable Weight of Massive Talent finds Cage having no choice but to accept a job attending a birthday trip for a billionaire named Javi Gutierrez (Pascal). However, CIA agents Vivan (Tiffany Haddish) and Martin (Ike Barinholtz) recruit the actor to work for them as an informant to take down Javi, who they suspect to be a dangerous drug kingpin.
Writer/director Tom Gormican develops an unhinged comedy about the importance of family and friendship
The Unbearable Weight of Massive Talent picks up in Los Angeles, where Cage seems to be living the dream. However, it's clear that he's absolutely desperate for a specific role. He envisions a younger, more extreme version of himself that Cage fans will instantly recognize. The two share interactions within the actor's mind to make sense of the world around him.
Cage is an accomplished actor, but he's given the "professional" advice that he's making "too many movies." He truly loves the work that he does, but he's having difficulty remaining relevant to the filmmakers that he wants to work with. This love and passion for film bleed into Cage's personal life, as he tries to give his daughter a film education that she has absolutely no interest in receiving.
Gormican and Etten's screenplay wants to make the audience laugh, but it also seeks to tell a heart-warming story. The film tells a family story. Cage's relationship with his daughter, Addy (Lily Mo Sheen), and his ex-wife, Olivia (Sharon Horgan), is at the forefront. However, he has major difficulties juggling the fall-out from his divorce and the fact that Addy is now a young woman. He still sees her as a child and fails to connect with her on every level.
The Unbearable Weight of Massive Talent ultimately moves to Spain, where Cage meets Javi. The film transforms into an action thriller along the journey. However, Gormican and Etten don't entirely abandon the film's sense of relationships. The focus brings on the inevitable connection formed between Cage and Javi, who become best friends. Now, Cage is caught between his CIA mission and a new friend with a connection he's always craved.
'The Unbearable Weight of Massive Talent' is a funny and entertaining buddy comedy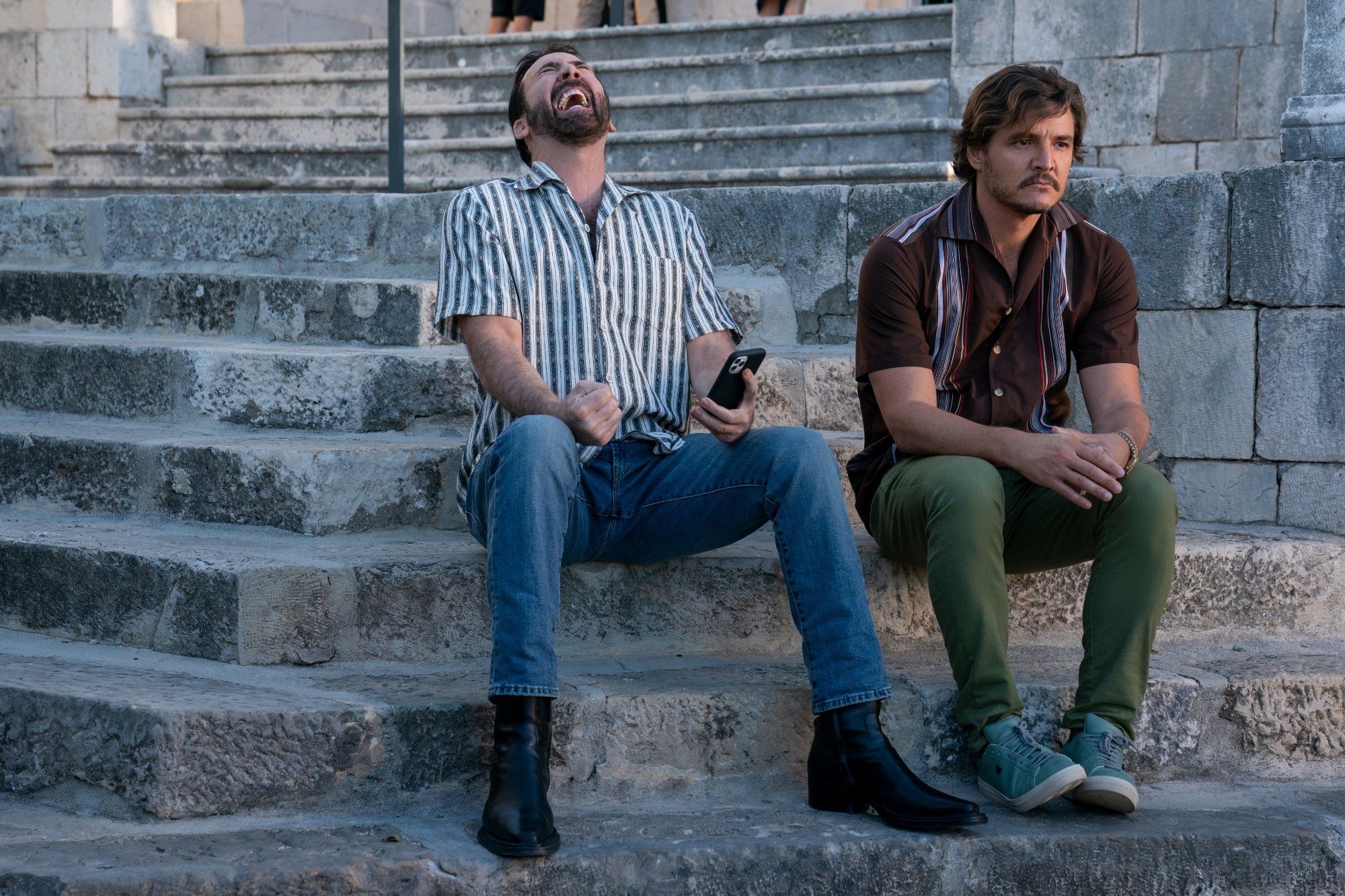 The Unbearable Weight of Massive Talent is constantly poking fun at Cage's filmography and it's clear that he's in on the joke. Cage doesn't hold back, delivering a layered performance that truly feels like a collection of all of his performances. Each character recognizes the actor for a different film of his, further displaying how diverse his work truly is.
There's a beautiful father/daughter story at the core of this movie. It's earnest and provides the film with a sense of sincerity. It doesn't get quite as much room to breathe as it deserves from all of the absurdity, but it does give the film a much-needed heart at the center of it all.
The Unbearable Weight of Massive Talent is essentially a buddy movie that highlights the meaning of true friendship. Cage and Pascal have killer chemistry that elevates some pretty ridiculous comedy. There are several big laughs scattered throughout the first two acts that keep the film feeling lively.
Cage's latest flick fizzles a bit in its action elements, especially in the third act. It doesn't pay enough attention to the film's strengths, not allowing all of the seeds placed in the first act to truly blossom as they should. Nevertheless, The Unbearable Weight of Massive Talent is a rip-roaring good time that rightfully instills as much Cage into its running time as humanly possible.
The Unbearable Weight of Massive Talent slides into theaters on April 22.