The Unconventional Way Giada De Laurentiis Got Her Own Food Network Show
One of the more established chefs is Giada De Laurentiis, a woman who is known for her light and fun takes on Italian cuisine.
The Food Network is home to many interesting personalities, from Ree Drummond, the Pioneer Woman, to Guy Fieri, the spiky-haired chef who is best known for coining unique words like "Flavortown."
One of the more established chefs is Giada De Laurentiis, a woman who is known for her light and fun takes on Italian cuisine. De Laurentiis is also known for her beauty, and according to a 2018 report, it was her good looks that were responsible for landing her first starring role on the Food Network. 
When was Giada De Laurentiis born?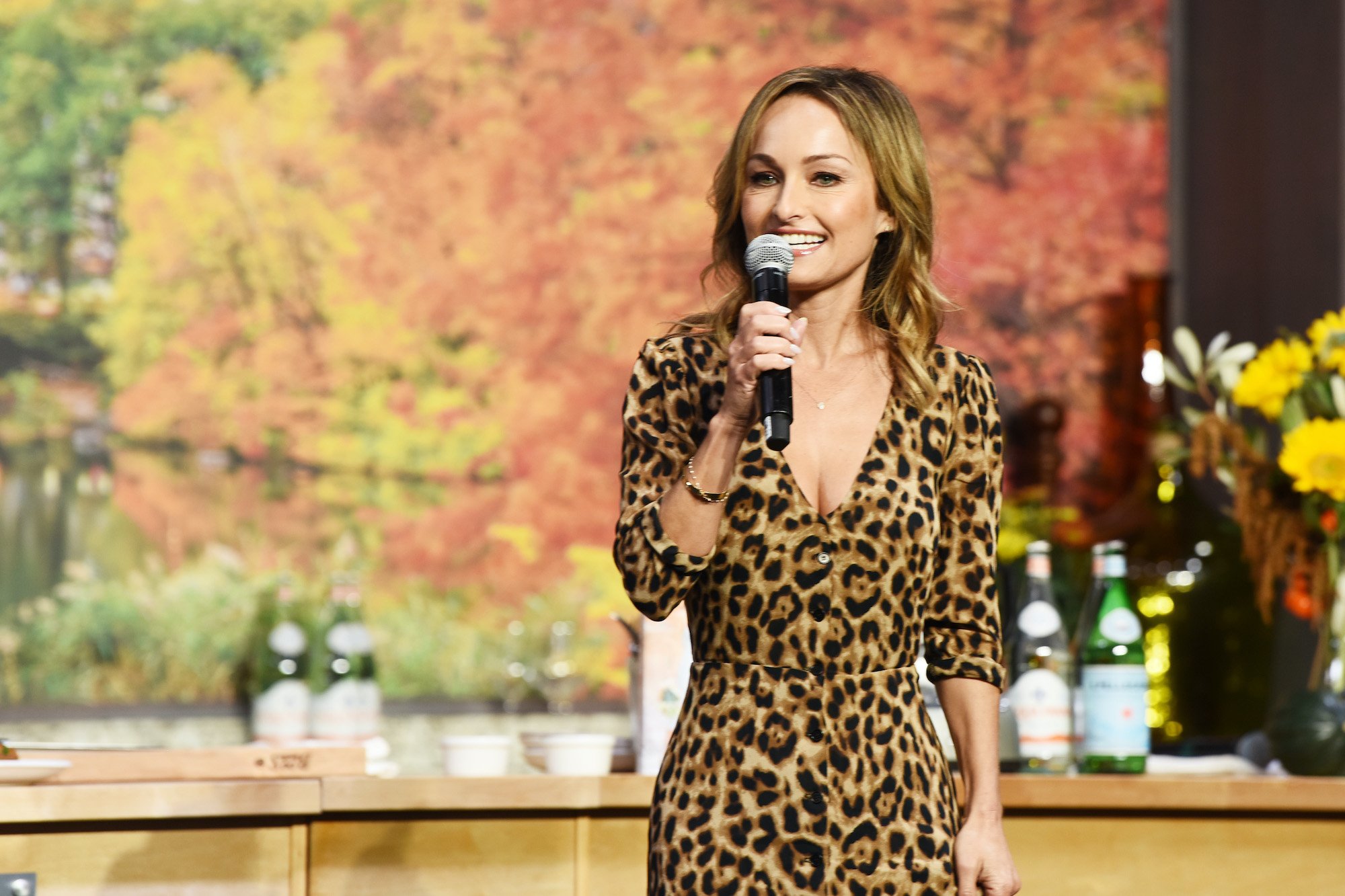 Giada De Laurentiis was born in Rome, Italy, in 1970. Raised by a family of actors and entertainment professionals, De Laurentiis developed a flair for cooking early on and spent many happy times in the kitchen, cooking alongside her grandparents. De Laurentiis and her family moved to California in the seventies, after her parents divorced. 
De Laurentiis studied social anthropology in college, ultimately graduating from the University of California in 1996. Following her graduation, De Laurentiis went to Paris to study the culinary arts. She attended the prestigious Le Cordon Bleu, with the ultimate ambition of becoming a pastry chef.
After her training in Paris, De Laurentiis returned to the United States and began working as a food stylist. It was during her time as a food stylist that she first caught the eye of showrunners at the Food Network. 
How did Giada De Laurentiis become a television star?
In 2002, Giada De Laurentiis was working with Food & Wine magazine when she appeared in some photos that accompanied a story about her grandfather. According to Delish, the head of Food Network saw De Laurentiis' photo in the magazine and contacted her immediately, asking her if she would be interested in starring in her very own cooking show. 
Around a year later, De Laurentiis' first cooking show debuted on the Food Network, titled Everyday Italian. Her show was a hit with viewers, who loved her fresh takes on classic Italian dishes. It ran for five years in total, spawning a successful cookbook and launching De Laurentiis' career as one of the Food Network's biggest stars.
In the years since her show first premiered, De Laurentiis has appeared on a plethora of other programs and has earned thousands of fans all over the world. 
Giada De Laurentiis is one of the Food Network's biggest stars
Giada De Laurentiis might not have ever intended to become a TV star, but she has certainly appeared on a slew of programs over the past two decades. Following the success of her show, Everyday Italian, De Laurentiis went on to host other shows, including Giada at Home and Giada Entertains, and to appear as a judge on programs like The Next Food Network Star.
In addition to her work on television, De Laurentiis has published several successful cookbooks and curated a line of specialty food products.
De Laurentiis' personal life has caused controversy over the years. In 2014, De Laurentiis announced that she was separating from her husband of many years, Todd Thompson. The two divorced the following year amidst a swirl of controversy, with affair rumors following De Laurentiis for months.
Still, Laurentiis took the high road, and in late 2015, she found love again, with TV producer Shane Farley. Through it all, De Laurentiis has been focused on her work and her family, releasing new recipes and tackling major food-related projects.
De Laurentiis' path to fame might have been unconventional, but she has certainly made it work.