'The Undoing': Why Hugh Grant Found the Original Ending 'Disappointing'
When it comes to whodunits, The Undoing is certainly one of the best ones released this year. The hit HBO series was able to cast doubt on almost all of the main characters before it finally revealed who was actually responsible for the gruesome murder. And this was absolutely by design. Viewers scrambled to try and find another suspect who had the motive to kill Elena Alves when all along, the answer was right in front of their face.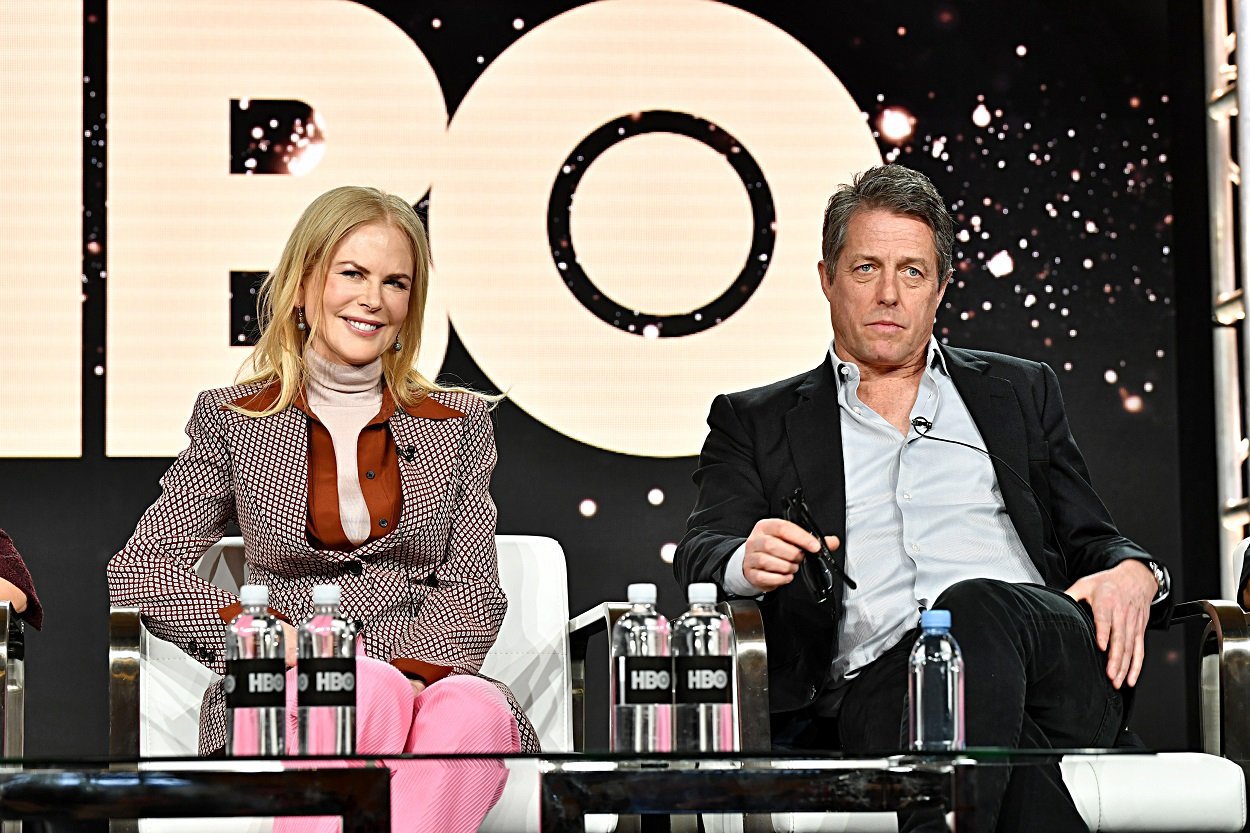 Of course, it was Hugh Grant's Jonathan Sachs who was ultimately responsible for killing his mistress in cold blood. Though the oncologist was adept at playing the role of charming husband and father, underneath it all, he was a stone-cold sociopath who wasn't capable of feeling any remorse. But how did Grant feel about his character being a murderer? In an interview with Vulture, the actor revealed that he relished the opportunity to play such a dark role. In fact, prior to being cast in The Undoing, he wanted to ensure that Jonathan was, in fact, a murderer before accepting the part.
Hugh Grant wanted to know who the killer was before he was cast in 'The Undoing'
"They told me," Grant shared about whether or not he knew the ending prior to accepting the role. "They said, 'Oh, no, no — he's guilty.' And I said, 'Great!' Because it's fun to be a killer sociopath narcissist," the Love Actually cast member revealed. But even though Grant knew the truth about his character, he admitted that the original ending didn't make it clear. It wasn't until Susanne Bier, who directed The Undoing, decided to film the murder scene that it became crystal clear that Jonathan was the murderer.
"They then went away and wrote the subsequent four episodes," Grant recalled about The Undoing writers' approach. "Although, when the sixth one arrived, which was only slightly before shooting, I was kind of guilty, but it was left slightly ambiguous. I thought that was disappointing, and I think Susanne Bier thought it was disappointing, so it was changed to make it much clearer. In fact, it was Susanne Bier who decided to shoot the murder itself, because once you've shot that, there's no going back."
Grant felt that the original ending was too ambiguous
Without the murder scene, Grant felt that there was still enough reasonable doubt for viewers to be unclear about who killed Elena. In fact, Grant even went so far as to send the script (with its original ending) to other people and it confirmed his suspicions that it was too ambiguous.
"I sent it to some trusted people, and I said, 'Who do you think is guilty at the end of this?'" Grant shared about The Undoing's original ending. "They all said, 'Well, it's not really clear.' And I got paranoid. I thought, Is this all about a second series? Because that's not so much fun for me — I'm here to play a killer. That's why I'm here." Fortunately, Grant ending up getting what he wanted and viewers also got a clear-cut answer to who dun it. It seems that Grant's character was both the easy answer and the right answer after all.