'The Undoing' Star Hugh Grant Suggests Fans Are in for a Surprise
The Undoing, David E. Kelley and Nicole Kidman's new HBO thriller, continues to amp up the mystery as it heads into its third episode. And according to series' star Hugh Grant, viewers will likely be surprised when the whodunit is revealed.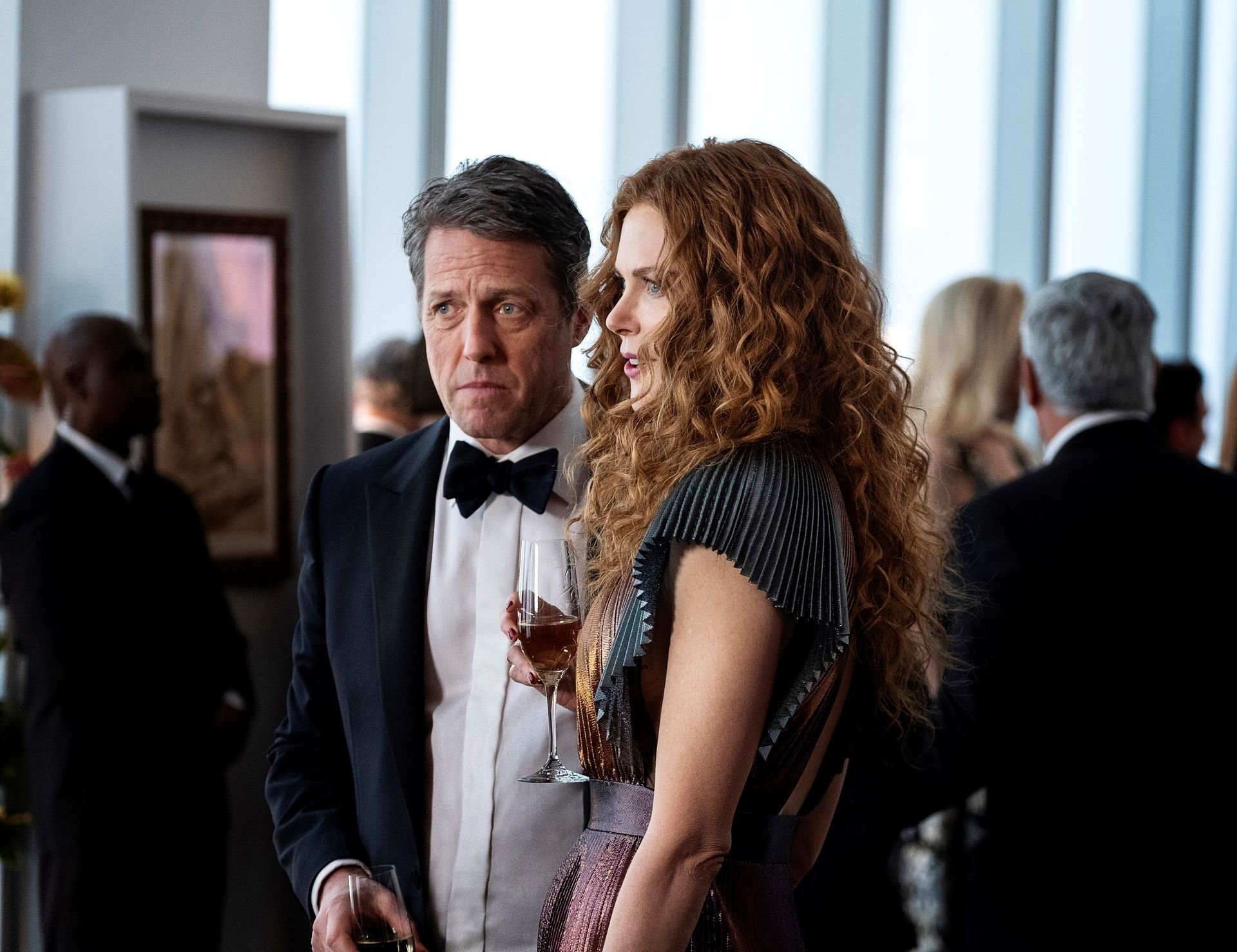 'The Undoing' differs from the book it's based on
The Undoing is loosely based on the 2014 mystery, You Should Have Known by Jean Hanff Korelitz.  The 2014 novel follows an upper-class Manhattan wife whose life is upended when a parent at her son's elite school is found murdered. 
But for those looking for spoilers, it's important to note that the HBO show differs from the novel. When talking to Oprah Mag, director Susanna Bier suggested that the series brings a new element to Korelitz's story.
"The best you can do with a good book if you want to dramatize it on screen, is do something else with it," Bier explained. "By doing that, you maintain the actual qualities of the book, but you create something that is possibly different and something in its own right."
'The Undoing' star Hugh Grant plays a character that doesn't appear in the book
In The Undoing, Hugh Grant plays Jonathan Fraser, a New York City oncologist who seems to love his psychologist wife, Grace Fraser (Nicole Kidman), and their young son, Henry (Noah Jupe). At the end of the first episode, when Jonathan goes missing, he leaves Grace wondering what he's been hiding.
But Grant's character does not appear in You Should Have Known. He is only referenced through Grace's memories, so readers don't get to see his side of the story. 
According to Newsweek, writer David E. Kelley rewrote the story with Jonathan to add depth to the mystery. And Bier suggested that by adding Grant's character, the show was able to explore new angles. 
 "By Jonathan coming back, David was able to amp up the tension as it opened up all kinds of possibilities," Bier said. "The possibility of guilt, the possibility of contrition and forgiveness, and an ultimately different kind of future."
Hugh Grants expects viewers will be shocked by the show's revelations
By the second episode of The Undoing, it's clear that Jonathan is in deep trouble. And knowing that his ending may be completely different than the book, fans aren't sure what to expect. Either way, Grant thinks viewers will be surprised when the whodunnit finally reveals the truth.
"I just hope that audiences are bamboozled by this and quarreling amongst themselves about who's good, who's bad, who's guilty, and who's not guilty," Grant recently told Collider.  "I think that David Kelley has done that incredibly skillfully."
"When we were shooting the courtroom scenes, they took about two weeks to shoot and every day there was a different character on the stand," he continued.  "At the end of the day, we used to ask the extras, who had never read the script, but who was sitting there day after day, 'Okay, who do you think is guilty here?' And every day, they had a different answer. I think that's a great testament to David's skill."
New episodes of The Undoing air Sunday nights on HBO. The season finale will air on Nov. 29.