'The Undoing': Was Elena Alves's Murder Premeditated?
The HBO limited series The Undoing came to a dramatic conclusion Sunday, Nov. 29. Now, many fans have questions about how the story was resolved, including the mystery surrounding Elena Alves's (Matilda De Angelis) death. Was her murder premeditated or a spontaneous act?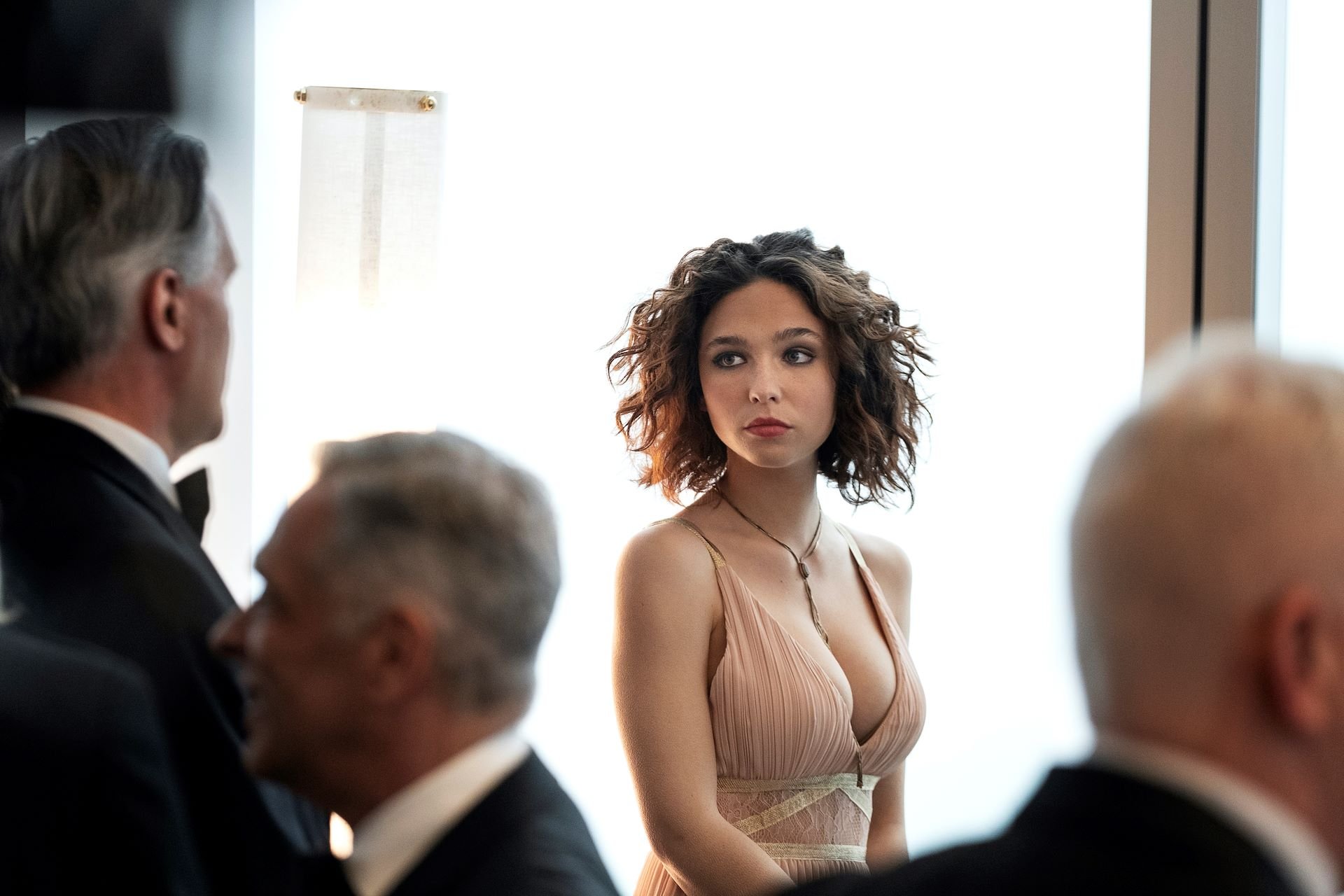 [SPOILER ALERT: This article contains spoilers for the season finale of The Undoing titled "The Bloody Truth"].
'The Undoing' is based on the novel 'You Should Have Known' 
Jean Hanff Korelitz's 2014 novel You Should Have Known details the story of two well-to-do New York City doctors whose marriage is turned upside down after a local woman is murdered. 
You Should Have Known was inspired by Patricia Highsmith's 1955 psychological thriller, The Talented Mr. Ripley, as Korelitz explained during an interview with Priscilla Gilman in 2014.
The layered storytelling made the book a page-turner — one David E. Kelley knew would work for television. 
Fans were confused about who killed Elena Alves until 'The Undoing' finale
As any good drama is wont to do, The Undoing had many fan's heads spinning until the very end. Initially, Jonathan seemed like the likely culprit.
Then, some people thought Grace (Nicole Kidman) was responsible for Elena's death, considering her husband Jonathan (Hugh Grant) was sleeping with her. As the story evolved, other fans shifted their perspective and thought Grace and Jonathan's son Henry (Noah Jupe) killed Elena to save his family. 
Still, other fans thought Elena's husband, Fernando (Ismael Cruz Cordova) killed her in a rage, while other viewers said Grace's friend Sylvia Steinetz (Lily Rabe) had something to do with the murder. 
Sometimes, shows based on novels deviate from the source material. But The Undoing did not. Jonathan Fraser murdered Elena Alves in the book and the HBO series — but were his actions premeditated? 
'The Undoing' fans think Jonathan Fraser acted on impulse when he killed Elena Alves
In the end, Jonathan's inability to control his rage and belief that he was a good person allowed him to suppress the guilt he felt for murdering Elena. That is, until his world started crumbling around him. Eventually, his inner narcissistic psychopath reared its ugly head, exposing Jonathan for what he truly was. 
After the finale aired, fans took to Reddit to discuss whether or not Jonathan always planned to kill Elena.
As one fan explained it, Jonathan had probably planned a getaway with Elena, hence his mention of the Cleveland trip. When he discovered Elena was encroaching on his family, things turned sour. 
"Keep in mind when he says he went to warn Elena to stay away and that Elena was 'obsessed'… he didn't actually warn her until after they had sex and Elena was talking about having tea with Grace," the fan clarified. 
Jonathan Fraser probably didn't plan to kill Elena Alves
Premeditation doesn't seem to be part of Jonathan's arsenal. Given his childhood trauma and Jonathan's need to adapt to situations quickly as a doctor, it's unlikely he planned to kill Elena. Only when it became necessary did he decide to act. 
When Elena brought up fostering a relationship with Grace, Jonathan snaped. "You stay away from my family," he told Elena in the flashback of her murder. "If you go anywhere near my family again, my wife or my kids, I will hurt you. I will f*cking hurt you." 
When Elena threatened him saying, "You will never hurt me; You will never leave me," Jonathan bludgeoned her to death in a fit of rage.
Given that the show did not detail Jonathan's planning to murder Elena, fans can believe his actions were purely reactionary.